The Western Indian Ocean Journal of Marine Science (WIOJMS) provides an avenue for the wide dissemination of high quality research generated in the Western Indian Ocean (WIO) region, in particular on the sustainable use of coastal and marine resources. Topics include, but are not limited to: theoretical studies, recovery and restoration processes, legal and institutional frameworks, and interactions/relationships between humans and the coastal and marine environment. In addition, WIOJMS features state-of-the-art review articles, book reviews, short communications and opinions. The journal will, from time to time, consist of special issues on major events or important thematic issues. Submitted articles are peer-reviewed prior to publication.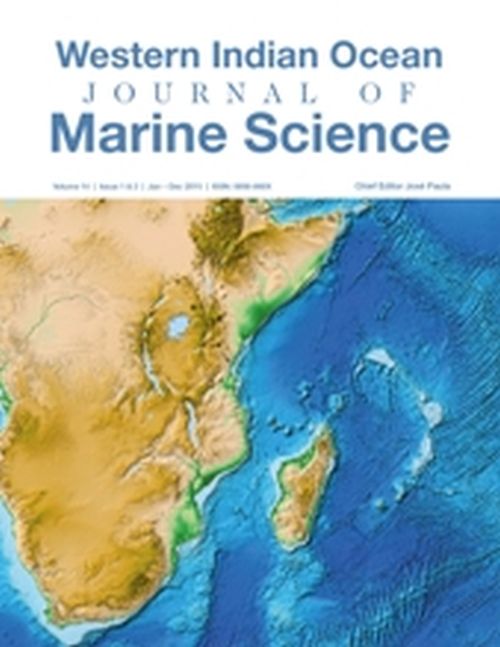 Vol 11, No 2 (2012)

Open Access

Subscription or Fee Access
Table of Contents
Articles
Beach sand supply and transport at Kunduchi, Tanzania, and Bamburi, Kenya
EMAIL FREE FULL TEXT
DOWNLOAD FULL TEXT
Yohanna Wilson Shaghude, J.W. Mburu, J. Uku, R.S. Arthurton Arthurton, N. Nyandwi, H. Onganda, C. Magori, I. Sanga
135-154
This work is licensed under a
Creative Commons Attribution 3.0 License
.
West Indian Ocean Journal of Marine Science: ISSN: 0856-860X