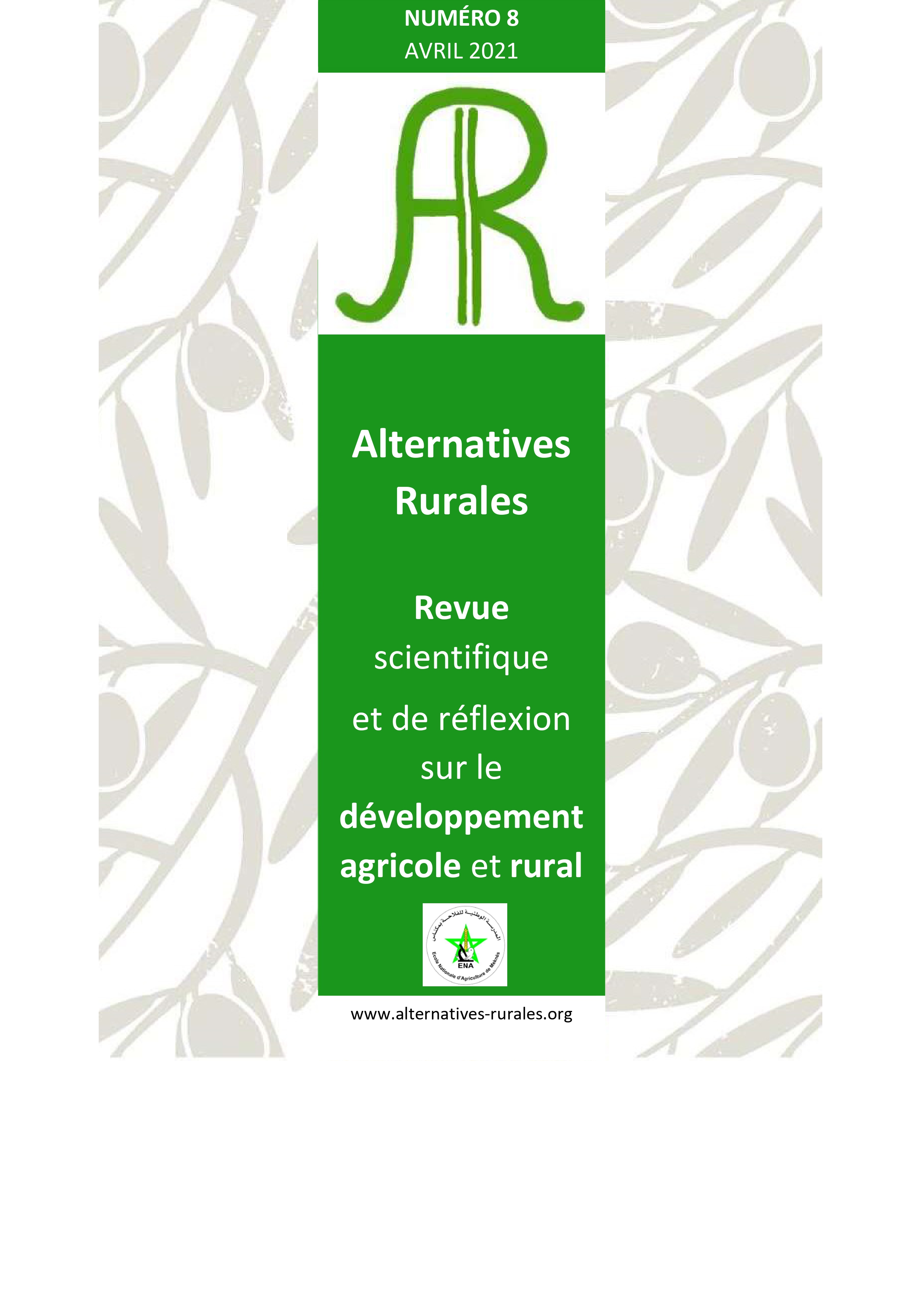 La revue Alternatives Rurales est une revue qui a pour objectif d'offrir un espace de communication, réflexion et débat sur le développement rural et agricole au Maroc, mais aussi dans d'autres pays de la région et d'Afrique. Cette revue s'adresse aux acteurs du développement agricole et rural, aux acteurs institutionnels, aux chercheurs, aux organisations professionnelles, aux étudiants et au grand public.

The Alternatives Rurales journal aims to be a space for communication, thinking and debate on rural and agricultural development in Morocco and other countries of the region and of Africa. The content of the journal is of interest for actors of rural and agricultural development, actors of public institutions, academics, professional organizations, students and more broadly civil society.

You can view Alternatives Rurales' own website here.