A Retrospective Operative and Early Outcome Comparison of Suprapubic Transvesical Prostatectomy and Transurethral resection of the Prostate
Andualem Beyene

Abeselom Lemma

Seyfe Tilahun
Keywords:
Suprapubic transvesical prostatectomy, Transurethral resection of prostate, Operative and early outcome
Abstract
BACKGROUND፡ BPH is the major cause of bladder outlet obstruction over the age of 40 years. Multiple surgical management options have been described of which STVP and TURP are the oldest and widely available procedures. The objective of this study is to describe and compare the intraoperative and early outcome situations of STVP and TURP.
METHODS: This is a hospital-based retrospective descriptive study that compares intraoperative and early outcomes of STVP and TURP in Menilik II Hospital from January 2017 to December 2019. The study samples were 72 STVP and 72 TURP patients.
RESULTS: The mean duration of surgery in the STVP group was 97.8 minutes which is significantly longer than TURP group (66.15 minutes). Duration of post-op catheterization and hospital stay are significantly longer in STVP than TURP.
CONCLUSION: The duration of surgery, length of hospital stays and post op catheterization are longer in STVP. There was no significant difference in intra-op and early complications from STVP and TURP.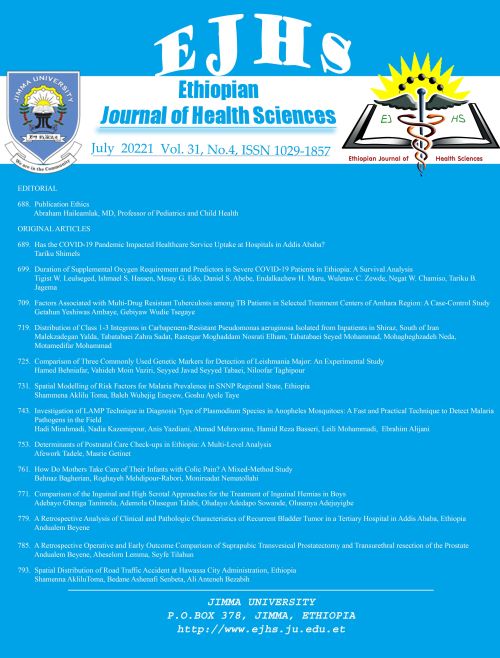 Copyright belongs to the journal.