A QUALITATIVE ASSESSMENT OF THE IMPACT OF CULTURAL EDUCATION AND CONSCIOUSNESS ON ARCHITECTURE IN GHANA
Kofi Adjei (PhD)

Department of Industrial Art, Kwame Nkrumah University of Science and Technology

Prof. Rexford Assasie Oppong

Department of Architecture, Kwame Nkrumah University of Science and Technology

Prof. Steve Kquofi

Department of Educational Innovations in Science and Technology, Kwame Nkrumah University of Science & Technology
Keywords:
Ghana, impact, consciousness, education, cultural policy, architecture
Abstract
The National Commission on Culture was established in 1999 with the mandate to promote a "national culture". The Commission as part of its roles developed the 2004 National Cultural Policy. One aspect of the policy worth consideration is cultural education which is expected to positively impact on public architecture. This study aimed to assess the extent of the policy's achievements with respect to cultural education and its impact on architecture, after nearly 18 years of its existence. The study adopted the narrative method of qualitative research methodology.  Non-probabilistic sampling techniques namely; purposive and snowball were used to sample 30 key respondents from Accra, Kumasi and Tamale to arrive at the findings of the study. The study revealed that the policy has not achieved much of its objectives regarding architectural development. The study revealed that the general architectural landscape shows little or no programmed attempt at incorporating culture into national architecture. This is attributed to the absence of effective cultural education and consciousness of the citizenry, lack of effective dissemination of the policy to the implementing stakeholders including architects, artists, educators etc., lack of funding and power of enforcement. The study puts forward six recommendations for policy direction aimed at addressing the challenges that militate against the achievement of Ghana's National Cultural Policy objective on architecture.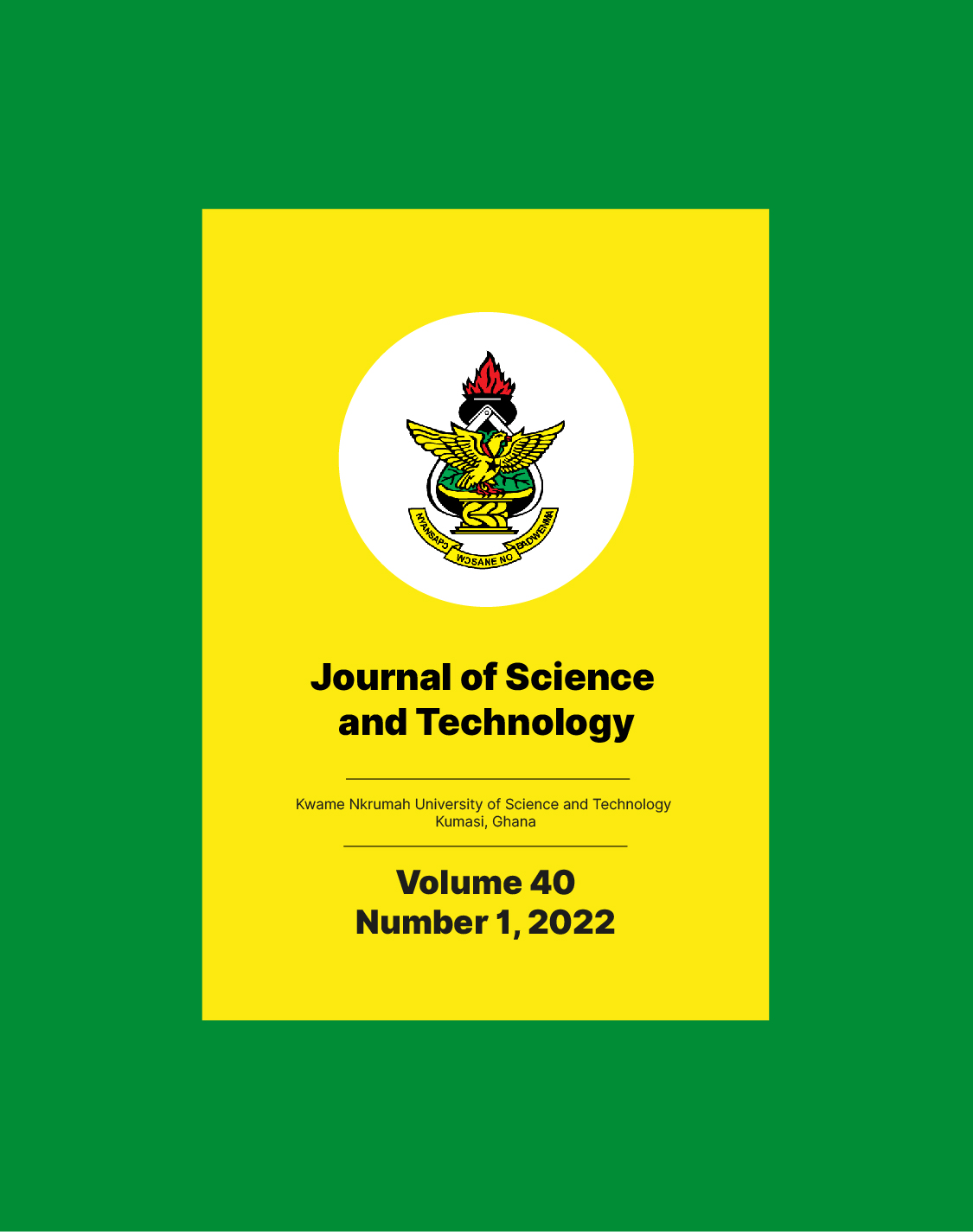 Copyright of the journal's content belongs to Kwame Nkrumah University of Science and Technology, Kumasi, Ghana.
The copyright of a submitted article is only transferred to the publishers if and when the article is accepted for publication. All rights reserved. No part of this publication may be reproduced, stored in a retrieval system or transmitted in  any form or by any means, electronic, electrostatic, mechanical, photocopying, recording or otherwise without the prior written permission of the publishers.