Community Based Milkfish Farming in Tanzania
Aviti John Mmochi

Institute of Marine Sciences
Keywords:
Finfish farming, milkfish, community based aquaculture, marine tilapia and acclimatization
Abstract
In the 1990s experimental integrated mariculture of finfish, shellfish and seaweeds in a flow through system was developed to investigate bio-filtration in the ponds. The project supported mainly by WIOMSA culminated in a stakeholders' workshop in 2004 translating the results of the experiment to community based projects. The finfish tested were milkfish (Chanos chanos), rabbit fish (Siganus canaliculatus and S. sutor), mullet (Mugil cephalus) and Zanzibar tilapia (Oreochromis urolepis hornorum). Before the workshop there were 3 milkfish mariculture ponds in Tanzania one of which was established by IMS.
Following the workshop, pond finfish mariculture took off in the coastal Tanzania. In 2006, the first commercial type farm at Bagamoyo produced 1 MT/ha/yr, earning the group 2000 USD. Ever since, finfish farming has spread to all coastal districts with the highest production of 7.5 MT/ha/yr at Ndumbwe Mtwara in 2011. In 2011, trials of tilapia acclimatization and farming in estuarine and full strength sea water were started where survival and growth rates of fry and fingerlings of 4 species of tilapia were tested.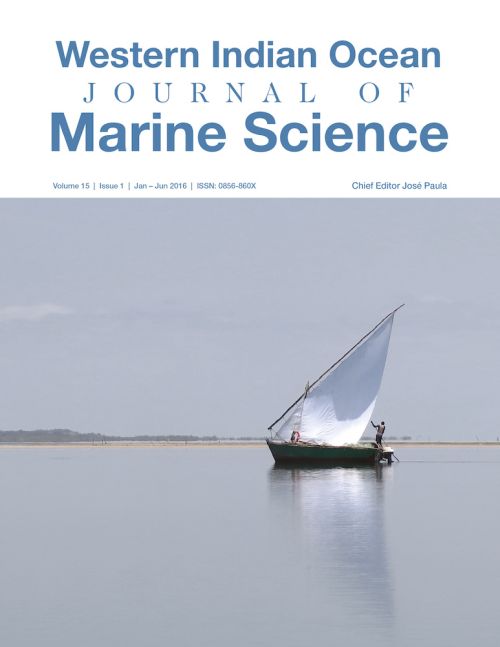 Copyright is owned by the journal. The articles are open access articles distributed under the terms and conditions of the Creative Commons Attribution (CC BY 4.0) licence.