Temporal and Spatial variability in Reef fish Density and Biomass within the Dar es Salaam Marine Reserve System, Tanzania
Pagu Julius

University of Dar es Salaam

Magnus Ngoile

Prosper Mfilinge
Keywords:
Reef fish density, reef fish biomass, seasonal variation, Marine Reserves
Abstract
This study was conducted within the Dar es Salaam Marine Reserve System with the aim of investigating temporal and spatial variations in reef fish biomass and density. Benthic cover which is a key factor for fish distribution was also estimated. Sampling was conducted from August 2014 to April 2015. Underwater Visual Census (UVC) techniques were used for the assessment of reef fish density and biomass, and line intercept transect (LIT) was used for the estimation of benthic cover. Results showed that there was a significant seasonal and temporal variation in fish density and biomass at both Mbundya and Bongoyo Islands. Benthic cover of live coral was significantly higher at Mbudya than at Bongoyo. It was concluded that Mbudya Island has less seasonal variation than Bongoyo due to the existence of a larger fraction of live coral cover. These results have implications for the management of marine reserves with regard to destructive fishing practices, a key factor impacting the stability and biomass of reef fish populations.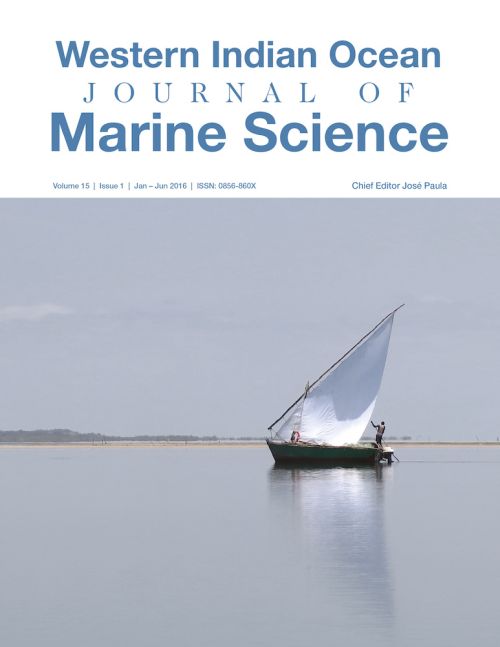 Copyright is owned by the journal. The articles are open access articles distributed under the terms and conditions of the Creative Commons Attribution (CC BY 4.0) licence.