Preliminary findings on the food and feeding dynamics of the anchovy Stolephorus commersonnii (Lacepède, 1803) and the Indian mackerel Rastrelliger kanagurta (Cuvier, 1817) from Tanga Region, Tanzania
Baraka C. Sekadende

Tanzania Fisheries Research Institute

Joseph S. Sululu

TANZANIA FISHERIES RESEARCH INSTITUTE

Albogast T. Kamukuru

University of Dar Es Salaam

Mathias M. Igulu

WIOMSA

Shigalla B. Mahongo

Tanzania fisheries research Institute
Keywords:
Food and feeding, Stolephorus commersonnii, Rastrelliger kanagurta, Small pelagics, Tanga, Tanzania
Abstract
Small pelagic fishes play an important role in the ecosystem by linking planktonic production and higher trophic level predators, and provide a livelihood to both the small-scale and commercial fisher communities. This study analyzed the food and feeding habits of Stolephorus commersonnii (Lacepède, 1803) and Rastrelliger kanagurta (Cuvier, 1817) from the ring-net fishery in Tanga, Tanzania. A total of 1 434 and 320 stomachs of S. commersonnii and R. kanagurta respectively were examined for gut contents using the relative volumetric method. S. commersonnii was found to be a planktivorous carnivore, feeding principally on planktonic penaeid shrimps (48.6%), fish larvae (33.2%) and zooplankton (12.3%). R. kanagurta was found to be carnivorous, feeding predominantly on fish (60.6%), mainly S. commersonnii, while penaeid shrimps, juvenile fish, and juvenile stages of squids formed 26.5% of the total number of food items in R. kanagurta guts. Both S. commersonnii and R. kanagurta exhibited ontogenic diet shifts, where they fed exclusively on small prey as juveniles and consumed larger food items as they grew. The index of vacuity was higher in S. commersonnii (46.1%) than in R. kanagurta (16.6%). This study revealed the importance of penaeid shrimps as food for S. commersonnii, that in turn formed the main food for R. kanagurta. This implied that the two species were able to coexist in the same niche by avoiding interspecific competition for food.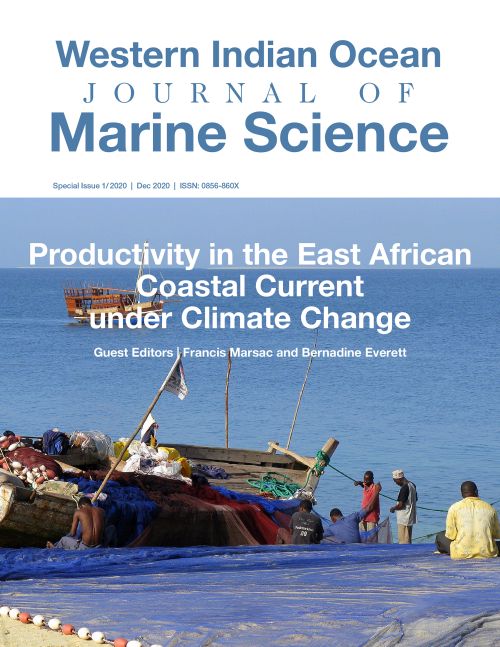 Copyright is owned by the journal. The articles are open access articles distributed under the terms and conditions of the Creative Commons Attribution (CC BY 4.0) licence.