Has the COVID-19 Pandemic Impacted Healthcare Service Uptake at Hospitals in Addis Ababa?
Keywords:
Addis Ababa, COVID-19, Ethiopia, health service utilization
Abstract
BACKGROUND፡ The novel coronavirus has caused a profound impact on service utilization or delivery practices of health facilities globally. This study aims to evaluate the trend of health service utilization before and during the COVID-19 pandemic at selected hospitals in Addis Ababa, Ethiopia.
METHOD: A facility-based cross-sectional study was conducted from 1st through 30th of August 2020 using a mixed-methods design. For the quantitative evaluation, ten months' time-series data, starting from September 2019 to July 2020 was retrieved from the HMIS unit of each hospital. Microsoft excel v.2010 was used to analyze quantitative data. Qualitative data was collected using a semi-structured key-informant interview guide and analyzed using QDA-minor software.
RESULTS: Twelve service delivery departments were included in the evaluation of each hospital. Of all, OPD, ART, VCT, PICT, and EPI services showed major disruption in both hospitals following the COVID-19 outbreak. Noticeable change was recorded in March and April for most units. Qualitative exploration showed multiple challenges namely; inadequate supply, poor infrastructure, low service utilization, staff workload, increased risk, poor job satisfaction of health professionals, and perception or attitude-related problems to be persistent at the hospitals.
CONCLUSION: Main service delivery units of the hospitals, such as OPD, ART, VCT, PICT, and EPI have faced massive depression during the COVID-19 pandemic. The facilities had also encountered multifaceted challenges most from the internal environment. Immediate action should be in place to halt the negative impacts of the pandemic on the identified spots and challenges.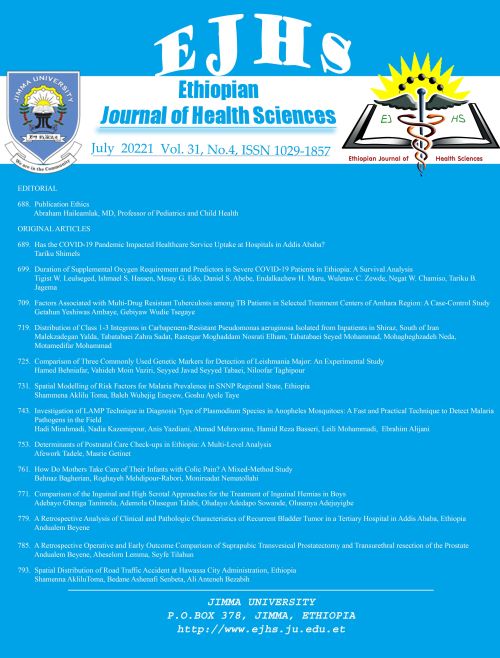 Copyright belongs to the journal.