Here is a list of all of AJOL's partner journals in one undifferentiated list.
AJOL currently hosts 700 titles.
This list provides an overview all of the journals AJOL partners with, but it may be easier to direct your inquiries using the
alphabetical
,
by category
,
by country
,
by JPPS rating
or
Open Access
lists.
---
Abia State University Medical Students' Association Journal
View Journal
|
Current Issue
|
Register
---
Abraka Humanities Review
View Journal
|
Current Issue
|
Register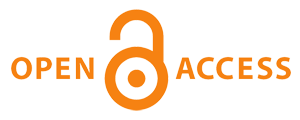 ---
Abyssinia Journal of Science and Technology
View Journal
|
Current Issue
|
Register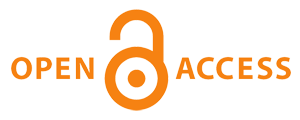 ---
Acta Theologica
View Journal
|
Current Issue
|
Register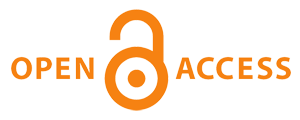 ---
Academy Journal of Science and Engineering
View Journal
|
Current Issue
|
Register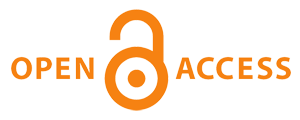 ---
Africa Development
View Journal
|
Current Issue
|
Register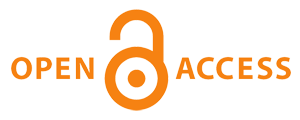 ---
Africa Insight
View Journal
|
Current Issue
|
Register
---
Acta Structilia
View Journal
|
Current Issue
|
Register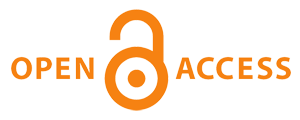 ---
African Anthropologist
View Journal
|
Current Issue
|
Register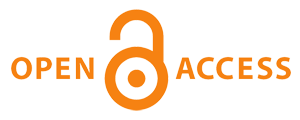 ---
African Environment
View Journal
|
Current Issue
|
Register
---
Africa Sanguine
View Journal
|
Current Issue
|
Register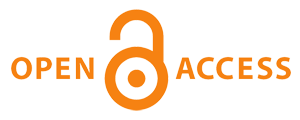 ---
African Health Sciences
View Journal
|
Current Issue
|
Register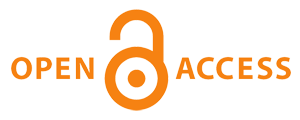 ---
African Crop Science Journal
View Journal
|
Current Issue
|
Register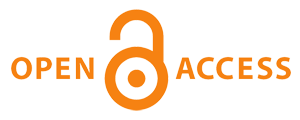 ---
African Journal of Education, Science and Technology
View Journal
|
Current Issue
|
Register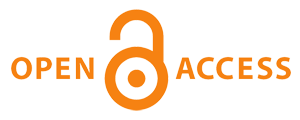 ---
African Journal of AIDS Research
View Journal
|
Current Issue
|
Register
---
African Journal for Physical Activity and Health Sciences
View Journal
|
Current Issue
|
Register
---
African Journal for the Psychological Study of Social Issues
View Journal
|
Current Issue
|
Register
---
African Human Mobility Review
View Journal
|
Current Issue
|
Register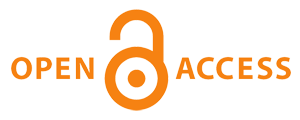 ---
African Journal of Aquatic Science
View Journal
|
Current Issue
|
Register
---
African Journal of Anaesthesia and Intensive Care
View Journal
|
Current Issue
|
Register
---
African Journal of Biotechnology
View Journal
|
Current Issue
|
Register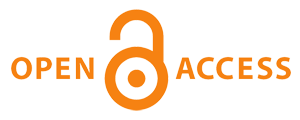 ---
African Journal of Accounting and Social Science Studies
View Journal
|
Current Issue
|
Register
---
African Journal of Clinical and Experimental Microbiology
View Journal
|
Current Issue
|
Register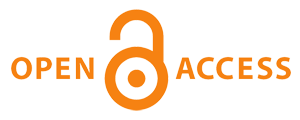 ---
African Journal of Applied Research
View Journal
|
Current Issue
|
Register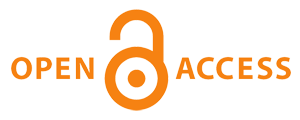 ---
African Journal of Biomedical Research
View Journal
|
Current Issue
|
Register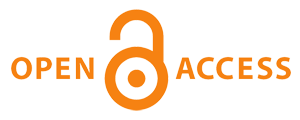 ---
African Journal of Applied Zoology and Environmental Biology
View Journal
|
Current Issue
|
Register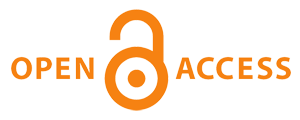 ---
African Journal of Cross-Cultural Psychology and Sport Facilitation
View Journal
|
Current Issue
|
Register
---
African Journal of Drug and Alcohol Studies
View Journal
|
Current Issue
|
Register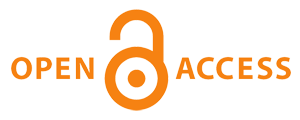 ---
African Journal of Economic Policy
View Journal
|
Current Issue
|
Register
---
African Journal of Chemical Education
View Journal
|
Current Issue
|
Register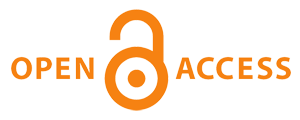 ---
African Journal of Educational Studies in Mathematics and Sciences
View Journal
|
Current Issue
|
Register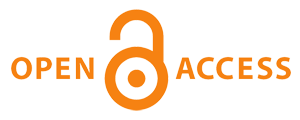 ---
African Journal of Current Medical Research
View Journal
|
Current Issue
|
Register
---
African Journal of Endocrinology and Metabolism
View Journal
|
Current Issue
|
Register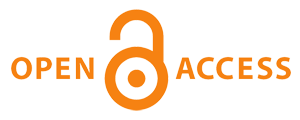 ---
African Journal of Democracy and Governance
View Journal
|
Current Issue
|
Register
---
African Journal of Finance and Management
View Journal
|
Current Issue
|
Register
---
African Journal of Economic Review
View Journal
|
Current Issue
|
Register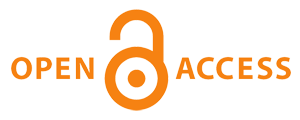 ---
African Journal of Environmental Science and Technology
View Journal
|
Current Issue
|
Register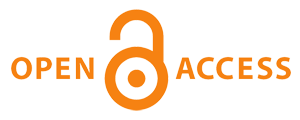 ---
African Journal of Educational Research and Development
View Journal
|
Current Issue
|
Register
---
African Journal of Food, Agriculture, Nutrition and Development
View Journal
|
Current Issue
|
Register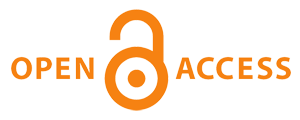 ---
African Journal of Empirical Research
View Journal
|
Current Issue
|
Register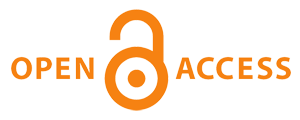 ---
African Journal of Food and Nutritional Security
View Journal
|
Current Issue
|
Register
---
African Journal of Governance and Development
View Journal
|
Current Issue
|
Register
---
African Journal of Health Sciences
View Journal
|
Current Issue
|
Register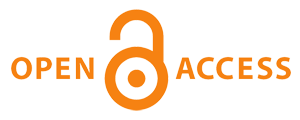 ---
African Journal of Health Professions Education
View Journal
|
Current Issue
|
Register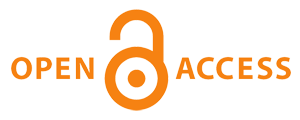 ---
African Journal of Gastroenterology and Hepatology
View Journal
|
Current Issue
|
Register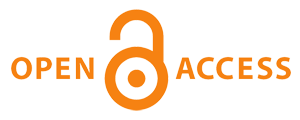 ---
African Journal of Health Economics
View Journal
|
Current Issue
|
Register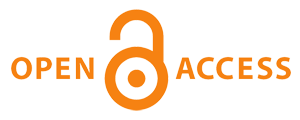 ---
African Journal of International Affairs
View Journal
|
Current Issue
|
Register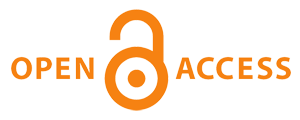 ---
African Journal of Infectious Diseases
View Journal
|
Current Issue
|
Register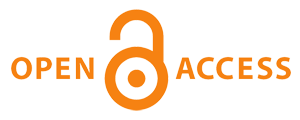 ---
African Journal of International Affairs and Development
View Journal
|
Current Issue
|
Register
---
African Journal of Laboratory Haematology and Transfusion Science
View Journal
|
Current Issue
|
Register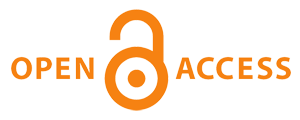 ---
African Journal of Livestock Extension
View Journal
|
Current Issue
|
Register
---
African Journal of Library, Archives and Information Science
View Journal
|
Current Issue
|
Register
---
African Journal of Neurological Sciences
View Journal
|
Current Issue
|
Register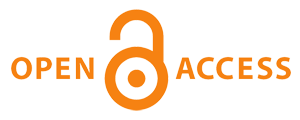 ---
African Journal of Oral Health Sciences
View Journal
|
Current Issue
|
Register
---
African Journal of Oral Health
View Journal
|
Current Issue
|
Register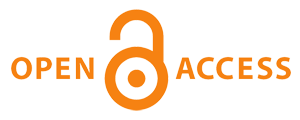 ---
African Journal of Marine Science
View Journal
|
Current Issue
|
Register
---
African Journal of Political Science
View Journal
|
Current Issue
|
Register
---
African Journal of Management Research
View Journal
|
Current Issue
|
Register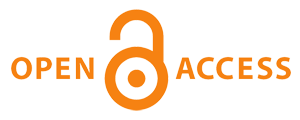 ---
African Journal of Range and Forage Science
View Journal
|
Current Issue
|
Register
---
African Journal of Paediatric Surgery
View Journal
|
Current Issue
|
Register
---
African Journal of Reproductive Health
View Journal
|
Current Issue
|
Register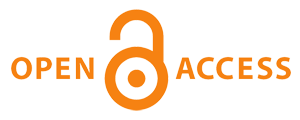 ---
African Journal of Paediatric Nephrology
View Journal
|
Current Issue
|
Register
---
African Journal of Science and Technology
View Journal
|
Current Issue
|
Register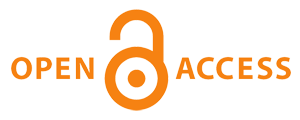 ---
African Journal of Physiotherapy and Rehabilitation Sciences
View Journal
|
Current Issue
|
Register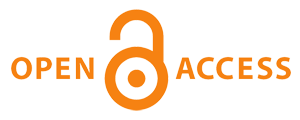 ---
African Journal of Psychiatry
View Journal
|
Current Issue
|
Register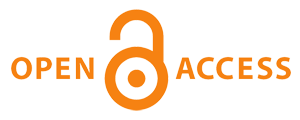 ---
African Journal of Politics and Administrative Studies
View Journal
|
Current Issue
|
Register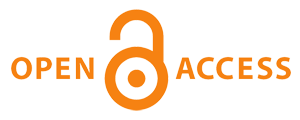 ---
African Journal of Traditional, Complementary and Alternative Medicines
View Journal
|
Current Issue
|
Register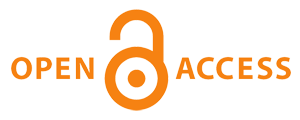 ---
African Journal of Sustainable Development
View Journal
|
Current Issue
|
Register
---
African Journal of Tropical Hydrobiology and Fisheries
View Journal
|
Current Issue
|
Register
---
African Journal of Rheumatology
View Journal
|
Current Issue
|
Register
---
African Journal of Urology
View Journal
|
Current Issue
|
Register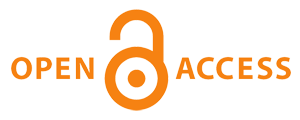 ---
African Journal of Social Issues
View Journal
|
Current Issue
|
Register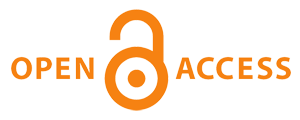 ---
African Journal on Conflict Resolution
View Journal
|
Current Issue
|
Register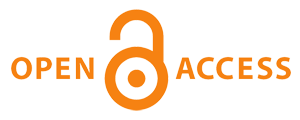 ---
African Journal of Social Work
View Journal
|
Current Issue
|
Register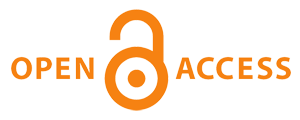 ---
African Journal of Thoracic and Critical Care Medicine
View Journal
|
Current Issue
|
Register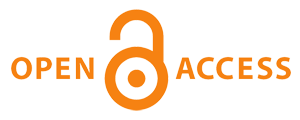 ---
African Journal of Tropical Entomology Research
View Journal
|
Current Issue
|
Register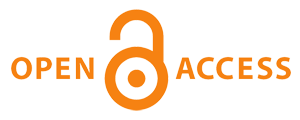 ---
African Sociological Review / Revue Africaine de Sociologie
View Journal
|
Current Issue
|
Register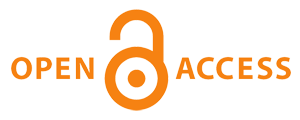 ---
African Journal of Tropical Medicine and Biomedical Research
View Journal
|
Current Issue
|
Register
---
African Safety Promotion: A Journal of Injury and Violence Prevention
View Journal
|
Current Issue
|
Register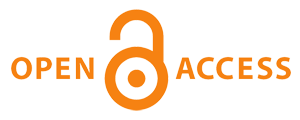 ---
African Musicology Online
View Journal
|
Current Issue
|
Register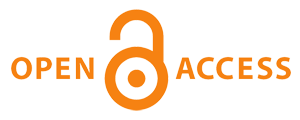 ---
African Research Review
View Journal
|
Current Issue
|
Register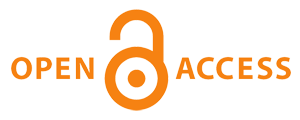 ---
Afrique Science: Revue Internationale des Sciences et Technologie
View Journal
|
Current Issue
|
Register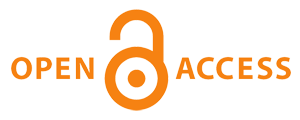 ---
African Review of Economics and Finance
View Journal
|
Current Issue
|
Register
---
African Studies Monographs
View Journal
|
Current Issue
|
Register
---
Afrika Statistika
View Journal
|
Current Issue
|
Register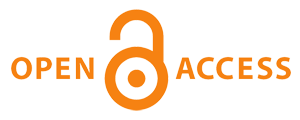 ---
Agricultural and Food Science Journal of Ghana
View Journal
|
Current Issue
|
Register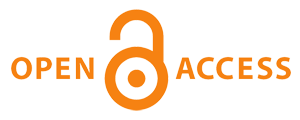 ---
African Zoology
View Journal
|
Current Issue
|
Register
---
Agro-Science
View Journal
|
Current Issue
|
Register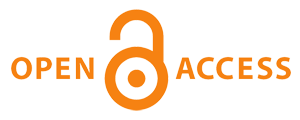 ---
Afrimedic Journal
View Journal
|
Current Issue
|
Register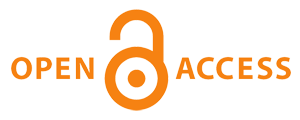 ---
Agronomie Africaine
View Journal
|
Current Issue
|
Register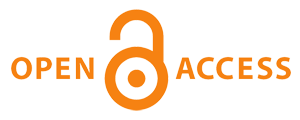 ---
AFRREV IJAH: An International Journal of Arts and Humanities
View Journal
|
Current Issue
|
Register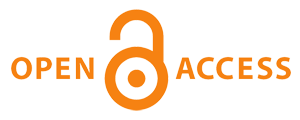 ---
AFRREV LALIGENS: An International Journal of Language, Literature and Gender Studies
View Journal
|
Current Issue
|
Register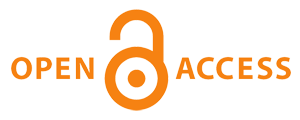 ---
Agrosearch
View Journal
|
Current Issue
|
Register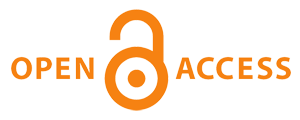 ---
AFRREV STECH: An International Journal of Science and Technology
View Journal
|
Current Issue
|
Register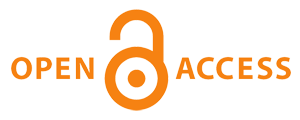 ---
Alexandria Journal of Medicine
View Journal
|
Current Issue
|
Register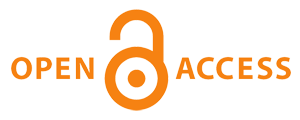 ---
Agricultural Economics and Extension Research Studies
View Journal
|
Current Issue
|
Register
---
Ajol Testing Journal
View Journal
|
Current Issue
|
Register
---
AlQalam Journal of Medical and Applied Sciences
View Journal
|
Current Issue
|
Register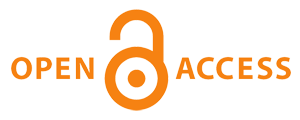 ---
Algerian Journal of Biosciences
View Journal
|
Current Issue
|
Register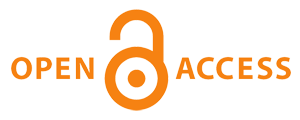 ---
Algerian Journal of Engineering and Technology
View Journal
|
Current Issue
|
Register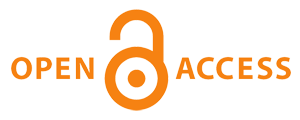 ---
Anatomy Journal of Africa
View Journal
|
Current Issue
|
Register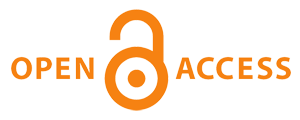 ---
Alternatives Rurales: Revue scientifique et de réflexion sur le développement agricole et rural
View Journal
|
Current Issue
|
Register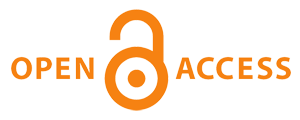 ---
Animal Production Research Advances
View Journal
|
Current Issue
|
Register
---
Algerian Journal of Chemical Engineering
View Journal
|
Current Issue
|
Register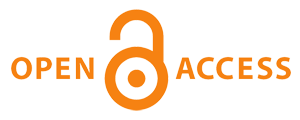 ---
Annales Aequatoria
View Journal
|
Current Issue
|
Register
---
ALTRALANG Journal
View Journal
|
Current Issue
|
Register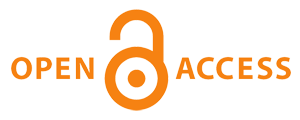 ---
Annals of African Medicine
View Journal
|
Current Issue
|
Register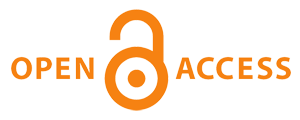 ---
Anchor University Journal of Science and Technology
View Journal
|
Current Issue
|
Register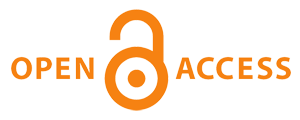 ---
Annals of Biomedical Sciences
View Journal
|
Current Issue
|
Register
---
Animal Research International
View Journal
|
Current Issue
|
Register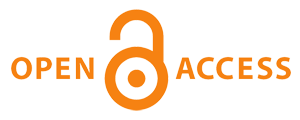 ---
Annales des Sciences Agronomiques
View Journal
|
Current Issue
|
Register
---
Annales Africaines de Medecine
View Journal
|
Current Issue
|
Register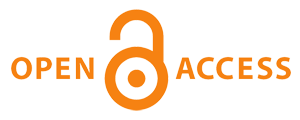 ---
Annals of Ibadan Postgraduate Medicine
View Journal
|
Current Issue
|
Register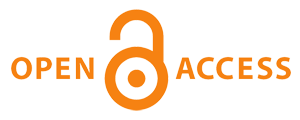 ---
Annals of African Surgery
View Journal
|
Current Issue
|
Register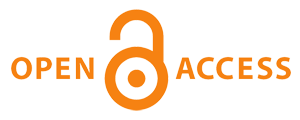 ---
Annals of Medical and Health Sciences Research
View Journal
|
Current Issue
|
Register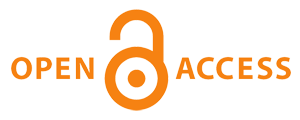 ---
Annals of Humanities and Development Studies
View Journal
|
Current Issue
|
Register
---
Annals of Nigerian Medicine
View Journal
|
Current Issue
|
Register
---
Annals of Health Research
View Journal
|
Current Issue
|
Register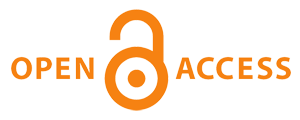 ---
Annals of Pediatric Surgery
View Journal
|
Current Issue
|
Register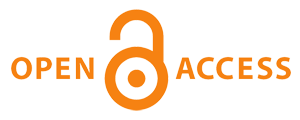 ---
Annals of Modern Education
View Journal
|
Current Issue
|
Register
---
Archives of Ibadan Medicine
View Journal
|
Current Issue
|
Register
---
Annals of Medical Research and Practice
View Journal
|
Current Issue
|
Register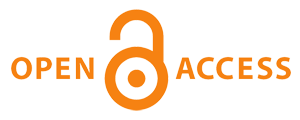 ---
Arab Journal of Nephrology and Transplantation
View Journal
|
Current Issue
|
Register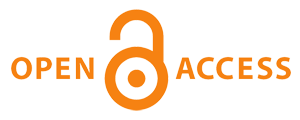 ---
ATBU Journal of Environmental Technology
View Journal
|
Current Issue
|
Register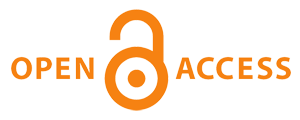 ---
Arid Zone Journal of Engineering, Technology and Environment
View Journal
|
Current Issue
|
Register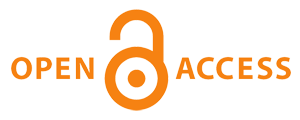 ---
Archives of Medical and Biomedical Research
View Journal
|
Current Issue
|
Register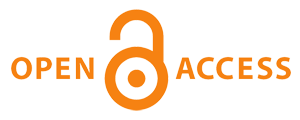 ---
Arụmarụka: Journal of Conversational Thinking
View Journal
|
Current Issue
|
Register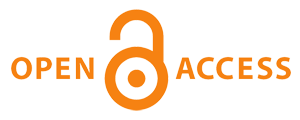 ---
Babcock University Medical Journal
View Journal
|
Current Issue
|
Register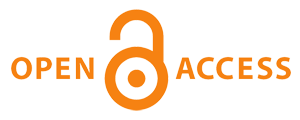 ---
Bakolori Journal of General Studies
View Journal
|
Current Issue
|
Register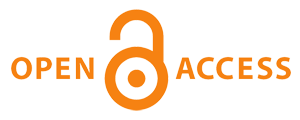 ---
Bayero Journal of Medical Laboratory Science
View Journal
|
Current Issue
|
Register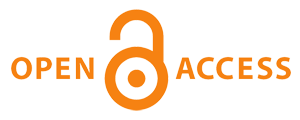 ---
Bahir Dar University Journal of Law
View Journal
|
Current Issue
|
Register
---
Bayero Journal of Pure and Applied Sciences
View Journal
|
Current Issue
|
Register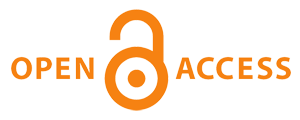 ---
Bahir Dar Journal of Education
View Journal
|
Current Issue
|
Register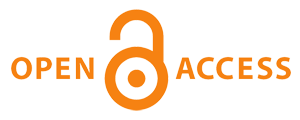 ---
Bio-Research
View Journal
|
Current Issue
|
Register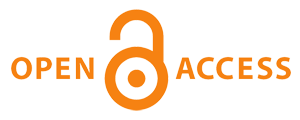 ---
Batna Journal of Medical Sciences
View Journal
|
Current Issue
|
Register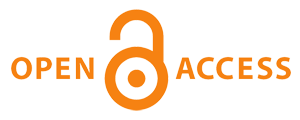 ---
Biokemistri
View Journal
|
Current Issue
|
Register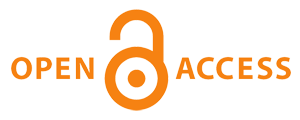 ---
Bayero Journal of Evidence-Based Physiotherapy
View Journal
|
Current Issue
|
Register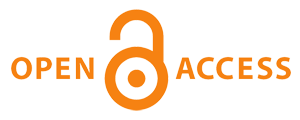 ---
Benin Journal of Postgraduate Medicine
View Journal
|
Current Issue
|
Register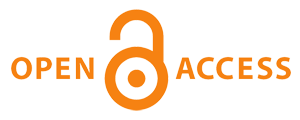 ---
Bayero Journal of Nursing and Health Care
View Journal
|
Current Issue
|
Register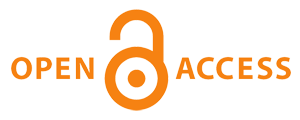 ---
Botswana Journal of Technology
View Journal
|
Current Issue
|
Register
---
Borno Medical Journal
View Journal
|
Current Issue
|
Register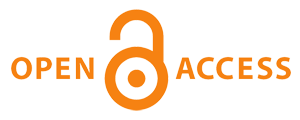 ---
Bulletin of Animal Health and Production in Africa
View Journal
|
Current Issue
|
Register
---
Biological and Environmental Sciences Journal for the Tropics
View Journal
|
Current Issue
|
Register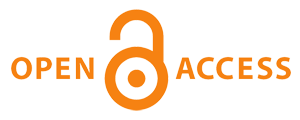 ---
Bulletin of the Chemical Society of Ethiopia
View Journal
|
Current Issue
|
Register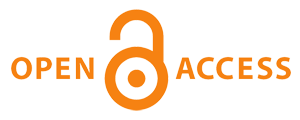 ---
BNR Economic Review
View Journal
|
Current Issue
|
Register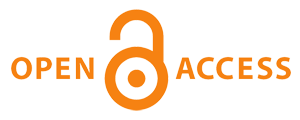 ---
Cameroon Journal of Agricultural Science
View Journal
|
Current Issue
|
Register
---
Botswana Journal of Economics
View Journal
|
Current Issue
|
Register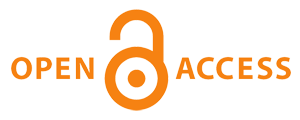 ---
Central African Journal of Medicine
View Journal
|
Current Issue
|
Register
---
Bowen Journal of Agriculture
View Journal
|
Current Issue
|
Register
---
Clinics in Mother and Child Health
View Journal
|
Current Issue
|
Register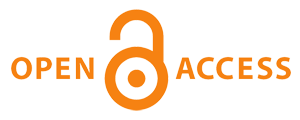 ---
Business Education Journal
View Journal
|
Current Issue
|
Register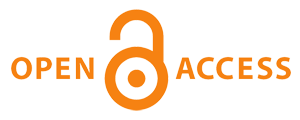 ---
Caliphate Journal of Science and Technology
View Journal
|
Current Issue
|
Register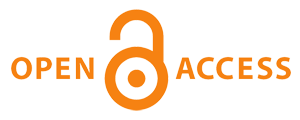 ---
Cameroon Journal of Experimental Biology
View Journal
|
Current Issue
|
Register
---
ChemSearch Journal
View Journal
|
Current Issue
|
Register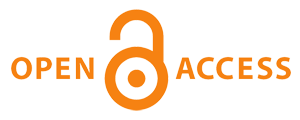 ---
Continuing Medical Education
View Journal
|
Current Issue
|
Register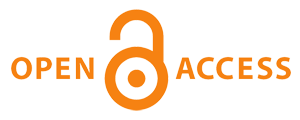 ---
Communicate: Journal of Library and Information Science
View Journal
|
Current Issue
|
Register
---
Counsellor (The)
View Journal
|
Current Issue
|
Register
---
Critical Arts
View Journal
|
Current Issue
|
Register
---
Contemporary Journal of African Studies
View Journal
|
Current Issue
|
Register
---
Current Writing: Text and Reception in Southern Africa
View Journal
|
Current Issue
|
Register
---
Conspectus
View Journal
|
Current Issue
|
Register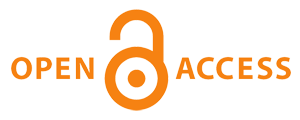 ---
Democracy & Development: Journal of West African Affairs
View Journal
|
Current Issue
|
Register
---
Cradle of Knowledge: African Journal of Educational and Social Science Research (The)
View Journal
|
Current Issue
|
Register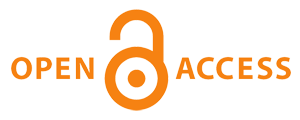 ---
Discovery and Innovation
View Journal
|
Current Issue
|
Register
---
Creative Artist: A Journal of Theatre and Media Studies
View Journal
|
Current Issue
|
Register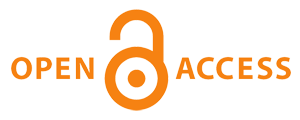 ---
Dar Es Salaam Medical Students' Journal
View Journal
|
Current Issue
|
Register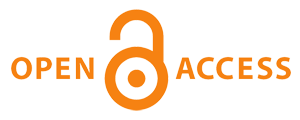 ---
Critical Studies in Teaching and Learning
View Journal
|
Current Issue
|
Register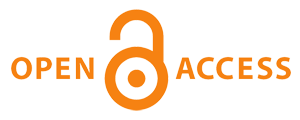 ---
East African Agricultural and Forestry Journal
View Journal
|
Current Issue
|
Register
---
Dentiscope
View Journal
|
Current Issue
|
Register
---
East African Health Research Journal
View Journal
|
Current Issue
|
Register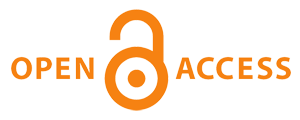 ---
Dutse Journal of Pure and Applied Sciences
View Journal
|
Current Issue
|
Register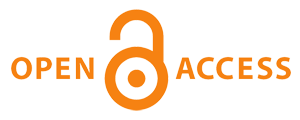 ---
East African Journal of Peace and Human Rights
View Journal
|
Current Issue
|
Register
---
Dirāsāt Hispānicas: Revista Tunecina de Estudios Hispánicos
View Journal
|
Current Issue
|
Register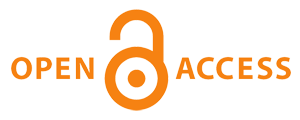 ---
East African Journal of Public Health
View Journal
|
Current Issue
|
Register
---
East Africa Science
View Journal
|
Current Issue
|
Register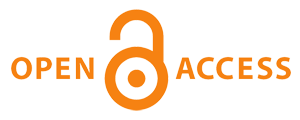 ---
East African Medical Journal
View Journal
|
Current Issue
|
Register
---
East African Journal of Biophysical and Computational Sciences
View Journal
|
Current Issue
|
Register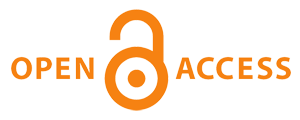 ---
East and Central African Journal of Pharmaceutical Sciences
View Journal
|
Current Issue
|
Register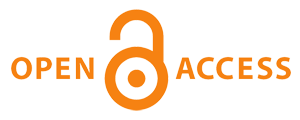 ---
East African Journal of Applied Health Monitoring and Evaluation
View Journal
|
Current Issue
|
Register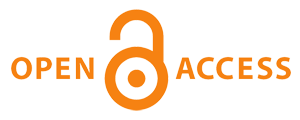 ---
Eastern Africa Journal of Rural Development
View Journal
|
Current Issue
|
Register
---
East African Journal of Education and Social Sciences
View Journal
|
Current Issue
|
Register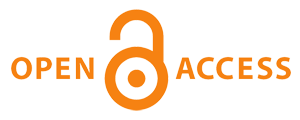 ---
Eastern Africa Social Science Research Review
View Journal
|
Current Issue
|
Register
---
East African Journal of Sciences
View Journal
|
Current Issue
|
Register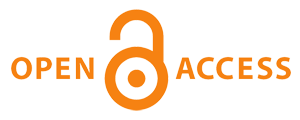 ---
East African Journal of Statistics
View Journal
|
Current Issue
|
Register
---
Economic and Policy Review
View Journal
|
Current Issue
|
Register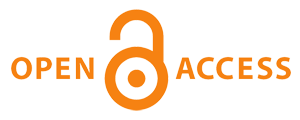 ---
East African Orthopaedic Journal
View Journal
|
Current Issue
|
Register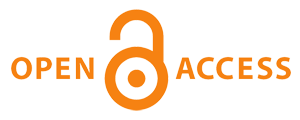 ---
East and Central African Journal of Surgery
View Journal
|
Current Issue
|
Register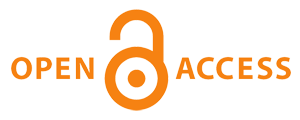 ---
Egyptian Journal of Biology
View Journal
|
Current Issue
|
Register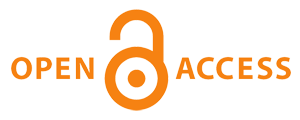 ---
Ebonyi Medical Journal
View Journal
|
Current Issue
|
Register
---
Egyptian Journal of Biochemistry and Molecular Biology
View Journal
|
Current Issue
|
Register
---
ÉCHANGES, Revue de Philosophie, litterature et Sciences humaines
View Journal
|
Current Issue
|
Register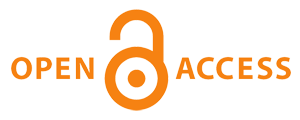 ---
Egyptian Journal of Medical Laboratory Sciences
View Journal
|
Current Issue
|
Register
---
Egyptian Journal of Biotechnology
View Journal
|
Current Issue
|
Register
---
Egyptian Journal of Natural History
View Journal
|
Current Issue
|
Register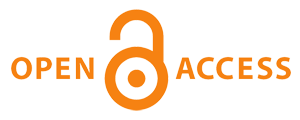 ---
Edo Journal of Counselling
View Journal
|
Current Issue
|
Register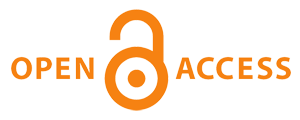 ---
Egyptian Journal of Biomedical Sciences
View Journal
|
Current Issue
|
Register
---
English in Africa
View Journal
|
Current Issue
|
Register
---
Egyptian Journal of Medical Human Genetics
View Journal
|
Current Issue
|
Register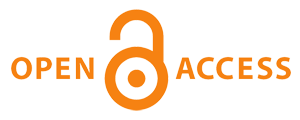 ---
Egyptian Journal of Hospital Medicine
View Journal
|
Current Issue
|
Register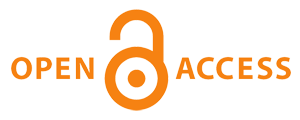 ---
ESARBICA Journal: Journal of the Eastern and Southern Africa Regional Branch of the International Council on Archives
View Journal
|
Current Issue
|
Register
---
Egyptian Journal of Pediatric Allergy and Immunology (The)
View Journal
|
Current Issue
|
Register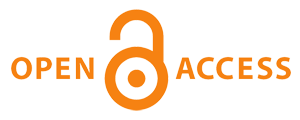 ---
Ethiopian Journal of Biological Sciences
View Journal
|
Current Issue
|
Register
---
EJOTMAS: Ekpoma Journal of Theatre and Media Arts
View Journal
|
Current Issue
|
Register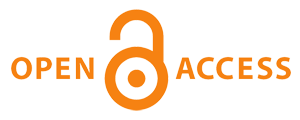 ---
Ethiopian Journal of Business and Economics (The)
View Journal
|
Current Issue
|
Register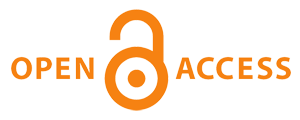 ---
Equity Journal of Science and Technology
View Journal
|
Current Issue
|
Register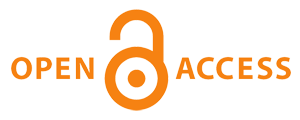 ---
Ethiopian Journal of Development Research
View Journal
|
Current Issue
|
Register
---
Environmental Technology and Science Journal
View Journal
|
Current Issue
|
Register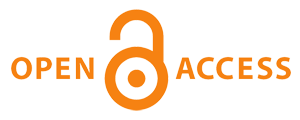 ---
Ethiopian Journal of Economics
View Journal
|
Current Issue
|
Register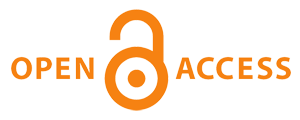 ---
Ergonomics SA
View Journal
|
Current Issue
|
Register
---
Ethiopian Journal of Health Development
View Journal
|
Current Issue
|
Register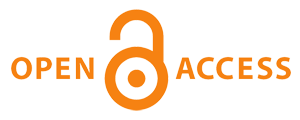 ---
Ethiopian Journal of Agricultural Sciences
View Journal
|
Current Issue
|
Register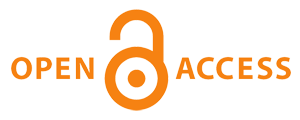 ---
Ethiopian Journal of Environmental Studies and Management
View Journal
|
Current Issue
|
Register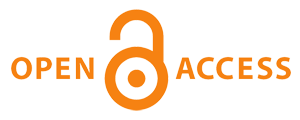 ---
Ethiopian Journal of Animal Production
View Journal
|
Current Issue
|
Register
---
Ethiopian Journal of Education and Sciences
View Journal
|
Current Issue
|
Register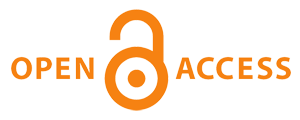 ---
Ethiopian Journal of Crop Science
View Journal
|
Current Issue
|
Register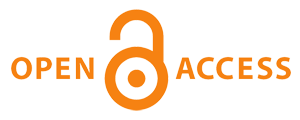 ---
Ethiopian Journal of Health Sciences
View Journal
|
Current Issue
|
Register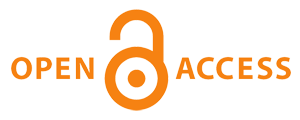 ---
Ethiopian Journal of Pediatrics and Child Health
View Journal
|
Current Issue
|
Register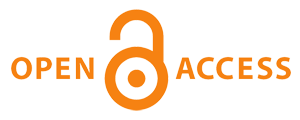 ---
Ethiopian Journal of Science and Technology
View Journal
|
Current Issue
|
Register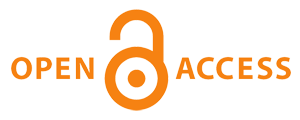 ---
Ethiopian Journal of Education
View Journal
|
Current Issue
|
Register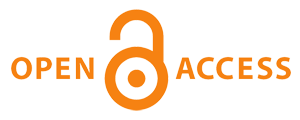 ---
Ethiopian Journal of the Social Sciences and Humanities
View Journal
|
Current Issue
|
Register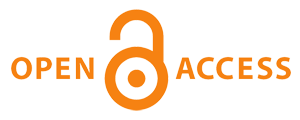 ---
Ethiopian Journal of Science and Sustainable Development
View Journal
|
Current Issue
|
Register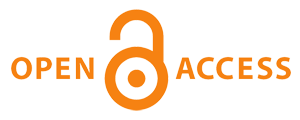 ---
Ethiopian Pharmaceutical Journal
View Journal
|
Current Issue
|
Register
---
Ethiopian Journal of Human Rights
View Journal
|
Current Issue
|
Register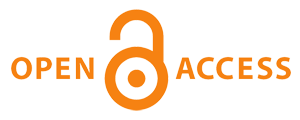 ---
Ethiopian Veterinary Journal
View Journal
|
Current Issue
|
Register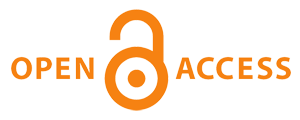 ---
Ethiopian Journal of Natural and Computational Sciences
View Journal
|
Current Issue
|
Register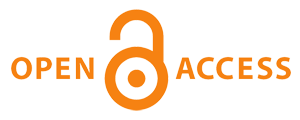 ---
Filosofia Theoretica: Journal of African Philosophy, Culture and Religions
View Journal
|
Current Issue
|
Register
---
Ethiopian Journal of Reproductive Health
View Journal
|
Current Issue
|
Register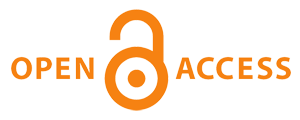 ---
FUOYE Journal of Engineering and Technology
View Journal
|
Current Issue
|
Register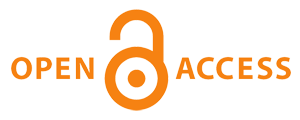 ---
Ethiopian Journal of Social Sciences
View Journal
|
Current Issue
|
Register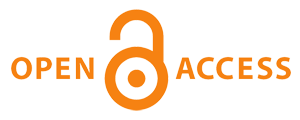 ---
Gender and Behaviour
View Journal
|
Current Issue
|
Register
---
Ethiopian Medical Journal
View Journal
|
Current Issue
|
Register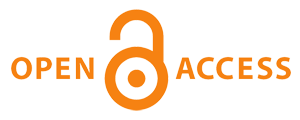 ---
Ghana Journal of Agricultural Science
View Journal
|
Current Issue
|
Register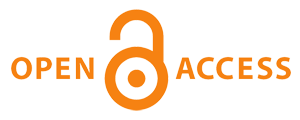 ---
Ethiopian Renaissance Journal of Social Sciences and Humanities
View Journal
|
Current Issue
|
Register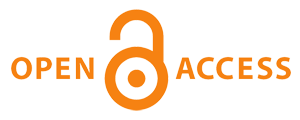 ---
Ghana Journal of Development Studies
View Journal
|
Current Issue
|
Register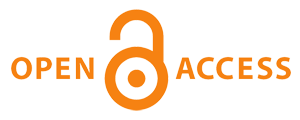 ---
Evidence-Based Nursing Research
View Journal
|
Current Issue
|
Register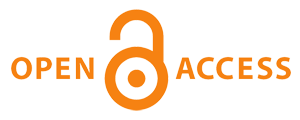 ---
Ghana Journal of Forestry
View Journal
|
Current Issue
|
Register
---
Federal Polytechnic Ilaro Journal of Pure and Applied Sciences
View Journal
|
Current Issue
|
Register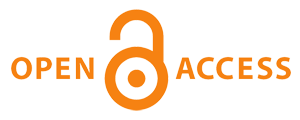 ---
FUTY Journal of the Environment
View Journal
|
Current Issue
|
Register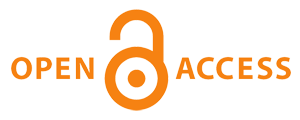 ---
FUNAI Journal of Science and Technology
View Journal
|
Current Issue
|
Register
---
Ghana Journal of Science
View Journal
|
Current Issue
|
Register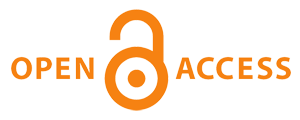 ---
Ghana Journal of Linguistics
View Journal
|
Current Issue
|
Register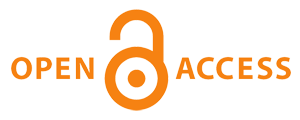 ---
Ghana Library Journal
View Journal
|
Current Issue
|
Register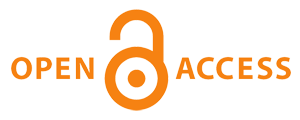 ---
Ghana Dental Journal
View Journal
|
Current Issue
|
Register
---
Global Approaches to Extension Practice: A Journal of Agricultural Extension
View Journal
|
Current Issue
|
Register
---
Ghanaian Journal of Animal Science
View Journal
|
Current Issue
|
Register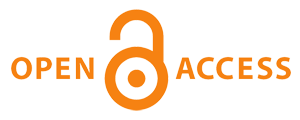 ---
Global Journal of Agricultural Sciences
View Journal
|
Current Issue
|
Register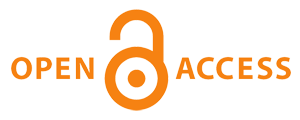 ---
Ghana Journal of Geography
View Journal
|
Current Issue
|
Register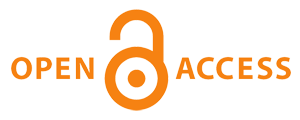 ---
Global Journal of Engineering Research
View Journal
|
Current Issue
|
Register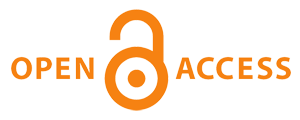 ---
Ghana Journal of Religion and Theology
View Journal
|
Current Issue
|
Register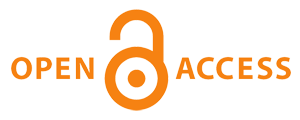 ---
Global Journal of Environmental Sciences
View Journal
|
Current Issue
|
Register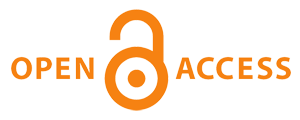 ---
Ghana Journal of Science, Technology and Development
View Journal
|
Current Issue
|
Register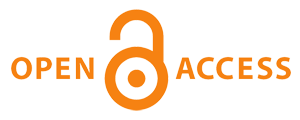 ---
Global Journal of Geological Sciences
View Journal
|
Current Issue
|
Register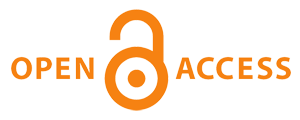 ---
Ghana Medical Journal
View Journal
|
Current Issue
|
Register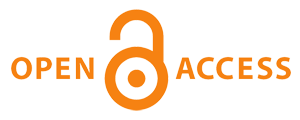 ---
Global Journal of Medical Sciences
View Journal
|
Current Issue
|
Register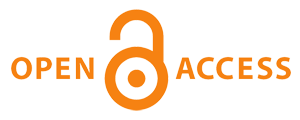 ---
Ghana Mining Journal
View Journal
|
Current Issue
|
Register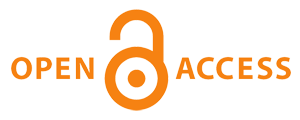 ---
Global Journal of Pure and Applied Sciences
View Journal
|
Current Issue
|
Register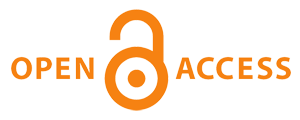 ---
Global Journal of Community Medicine
View Journal
|
Current Issue
|
Register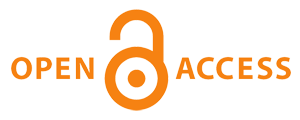 ---
Global Journal of Mathematical Sciences
View Journal
|
Current Issue
|
Register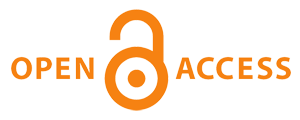 ---
Global Journal of Educational Research
View Journal
|
Current Issue
|
Register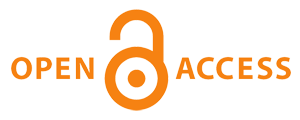 ---
Health SA Gesondheid
View Journal
|
Current Issue
|
Register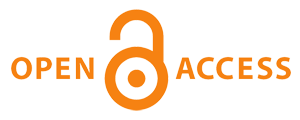 ---
Global Journal of Social Sciences
View Journal
|
Current Issue
|
Register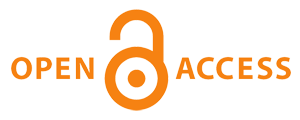 ---
Global Journal of Humanities
View Journal
|
Current Issue
|
Register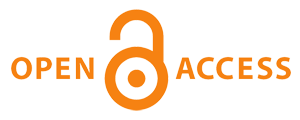 ---
Highland Medical Research Journal
View Journal
|
Current Issue
|
Register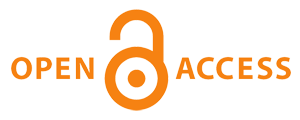 ---
Haramaya Law Review
View Journal
|
Current Issue
|
Register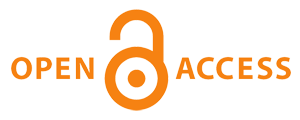 ---
Humanities Review Journal
View Journal
|
Current Issue
|
Register
---
HAFED POLY Journal of Science, Management and Technology
View Journal
|
Current Issue
|
Register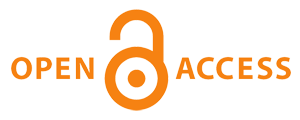 ---
Huria: Journal of the Open University of Tanzania
View Journal
|
Current Issue
|
Register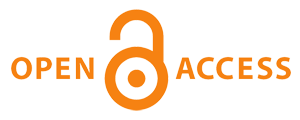 ---
Haki Journal of Human Rights
View Journal
|
Current Issue
|
Register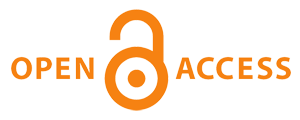 ---
Ife Journal of Science
View Journal
|
Current Issue
|
Register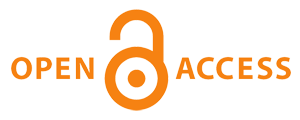 ---
Health Sciences Investigations Journal
View Journal
|
Current Issue
|
Register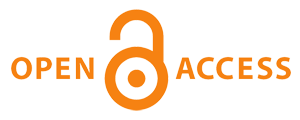 ---
IFE PsychologIA
View Journal
|
Current Issue
|
Register
---
HTS Teologiese Studies / Theological Studies
View Journal
|
Current Issue
|
Register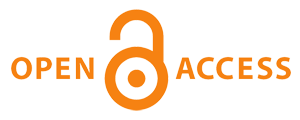 ---
Ibadan Journal of Humanistic Studies
View Journal
|
Current Issue
|
Register
---
Horn of Africa Journal of Business and Economics
View Journal
|
Current Issue
|
Register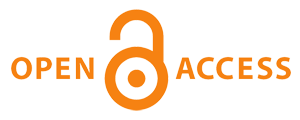 ---
IMTU Medical Journal
View Journal
|
Current Issue
|
Register
---
Hybrid Journal of Literary and Cultural Studies
View Journal
|
Current Issue
|
Register
---
Indilinga: African Journal of Indigenous Knowledge Systems
View Journal
|
Current Issue
|
Register
---
Ibom Medical Journal
View Journal
|
Current Issue
|
Register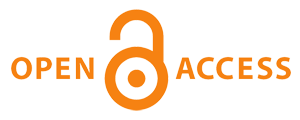 ---
Information Manager (The)
View Journal
|
Current Issue
|
Register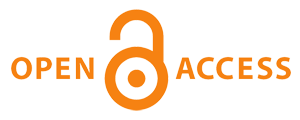 ---
IMHOTEP Mathematical Journal
View Journal
|
Current Issue
|
Register
---
Information Technologist (The)
View Journal
|
Current Issue
|
Register
---
International Journal of Women in Technical Education and Employment
View Journal
|
Current Issue
|
Register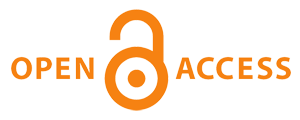 ---
Innovation
View Journal
|
Current Issue
|
Register
---
Ilorin Journal of Religious Studies
View Journal
|
Current Issue
|
Register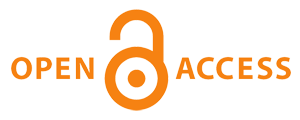 ---
Indo-Pacific Journal of Phenomenology
View Journal
|
Current Issue
|
Register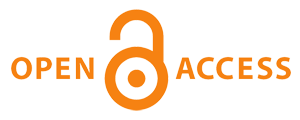 ---
International Journal of Agriculture and Rural Development
View Journal
|
Current Issue
|
Register
---
Information Impact: Journal of Information and Knowledge Management
View Journal
|
Current Issue
|
Register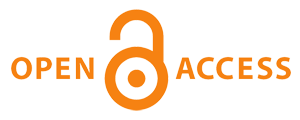 ---
International Journal of Biological and Chemical Sciences
View Journal
|
Current Issue
|
Register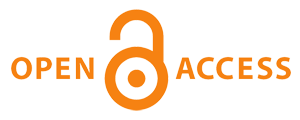 ---
Inkanyiso: Journal of Humanities and Social Sciences
View Journal
|
Current Issue
|
Register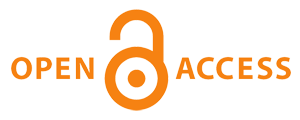 ---
International Journal of Applied Agriculture and Apiculture Research
View Journal
|
Current Issue
|
Register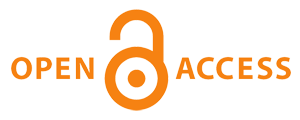 ---
Innovative Solutions in Engineering: Journal of the Nigerian Academy of Engineering
View Journal
|
Current Issue
|
Register
---
International Journal of Development and Policy Studies
View Journal
|
Current Issue
|
Register
---
International Journal of African Higher Education
View Journal
|
Current Issue
|
Register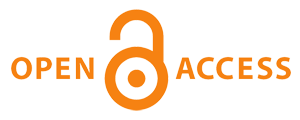 ---
International Journal of Emotional Psychology and Sport Ethics
View Journal
|
Current Issue
|
Register
---
International Journal of Basic, Applied and Innovative Research
View Journal
|
Current Issue
|
Register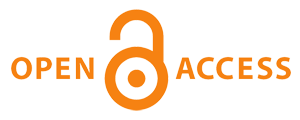 ---
International Journal of Educational Research
View Journal
|
Current Issue
|
Register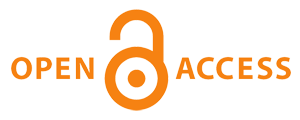 ---
International Journal of Community Research
View Journal
|
Current Issue
|
Register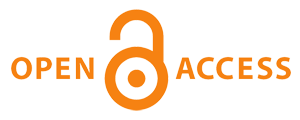 ---
International Journal of Health Research
View Journal
|
Current Issue
|
Register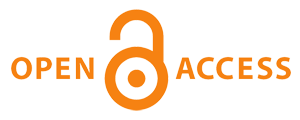 ---
International Journal of Current Research in the Humanities
View Journal
|
Current Issue
|
Register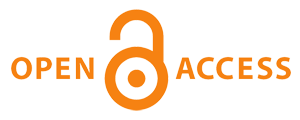 ---
International Journal of Development and Management Review
View Journal
|
Current Issue
|
Register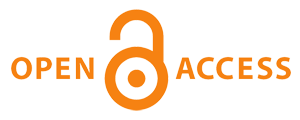 ---
International Journal of Malaria and Tropical Diseases (IJMTD)
View Journal
|
Current Issue
|
Register
---
International Journal of Engineering, Science and Technology
View Journal
|
Current Issue
|
Register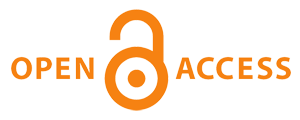 ---
International Journal of Medicine and Health Development
View Journal
|
Current Issue
|
Register
---
International Journal of Energetica
View Journal
|
Current Issue
|
Register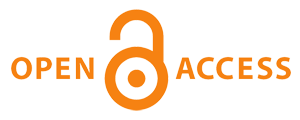 ---
International Journal of Natural and Applied Sciences
View Journal
|
Current Issue
|
Register
---
International Journal of Herbs and Pharmacological Research
View Journal
|
Current Issue
|
Register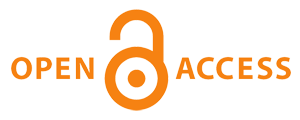 ---
International Journal of Tropical Agriculture and Food Systems
View Journal
|
Current Issue
|
Register
---
International Journal of Information Security, Privacy and Digital Forensics
View Journal
|
Current Issue
|
Register
---
Internet Journal of Medical Update - EJOURNAL
View Journal
|
Current Issue
|
Register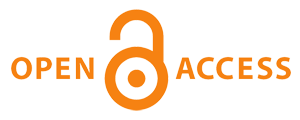 ---
International Journal of Mathematical Sciences and Optimization: Theory and Applications
View Journal
|
Current Issue
|
Register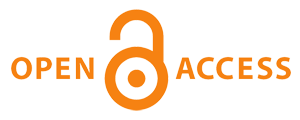 ---
Italian Studies in Southern Africa/Studi d'Italianistica nell'Africa Australe
View Journal
|
Current Issue
|
Register
---
International Journal of Medicine and Biomedical Research
View Journal
|
Current Issue
|
Register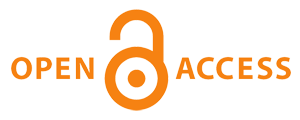 ---
JASSA: Journal of Applied Science in Southern Africa
View Journal
|
Current Issue
|
Register
---
International Journal of Modern Anthropology
View Journal
|
Current Issue
|
Register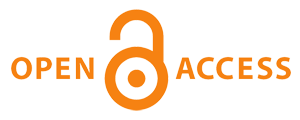 ---
Jos Journal of Medicine
View Journal
|
Current Issue
|
Register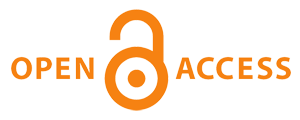 ---
International Journal of Pedagogy, Policy and ICT in Education
View Journal
|
Current Issue
|
Register
---
Journal de la Recherche Scientifique de l'Université de Lomé
View Journal
|
Current Issue
|
Register
---
Investigational Medicinal Chemistry and Pharmacology
View Journal
|
Current Issue
|
Register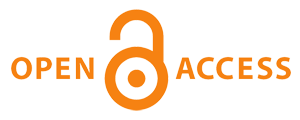 ---
Journal for Juridical Science
View Journal
|
Current Issue
|
Register
---
Jarida la Chama cha Lugha na Fasihi ya Kiswahili Tanzania (CHALUFAKITA)
View Journal
|
Current Issue
|
Register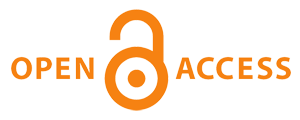 ---
Journal for Language Teaching
View Journal
|
Current Issue
|
Register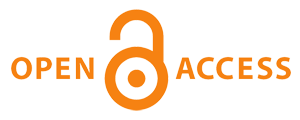 ---
Journal de la Faculté de Médecine d'Oran
View Journal
|
Current Issue
|
Register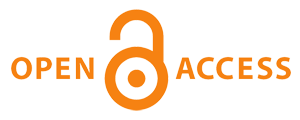 ---
Journal for the Study of Religion
View Journal
|
Current Issue
|
Register
---
Journal Africain d'Imagerie Médicale
View Journal
|
Current Issue
|
Register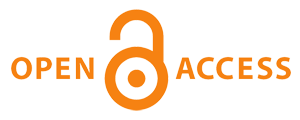 ---
Journal des Sciences Pour l'Ingénieur
View Journal
|
Current Issue
|
Register
---
Journal for Islamic Studies
View Journal
|
Current Issue
|
Register
---
Journal of Agriculture and Food Sciences
View Journal
|
Current Issue
|
Register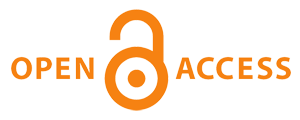 ---
Journal of Agricultural Extension
View Journal
|
Current Issue
|
Register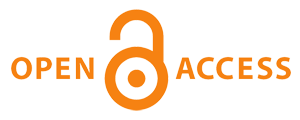 ---
Journal of Agriculture and Social Research (JASR)
View Journal
|
Current Issue
|
Register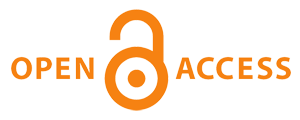 ---
Journal of African Association of Physiological Sciences
View Journal
|
Current Issue
|
Register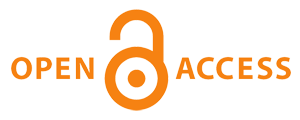 ---
Journal of Agriculture, Science and Technology
View Journal
|
Current Issue
|
Register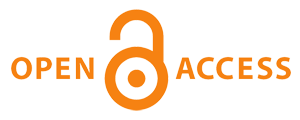 ---
Journal of Academic Finance
View Journal
|
Current Issue
|
Register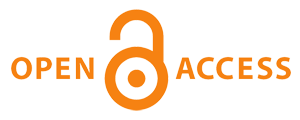 ---
Journal of Applied Science and Technology
View Journal
|
Current Issue
|
Register
---
Journal of Agriculture and Environment
View Journal
|
Current Issue
|
Register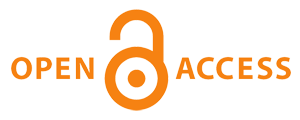 ---
Journal of Applied Sciences and Environmental Management
View Journal
|
Current Issue
|
Register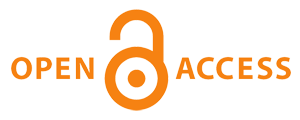 ---
Journal of Agricultural Research and Development
View Journal
|
Current Issue
|
Register
---
Journal of Aquatic Sciences
View Journal
|
Current Issue
|
Register
---
Journal of Agriculture, Forestry and the Social Sciences
View Journal
|
Current Issue
|
Register
---
Journal of Biomedical Investigation
View Journal
|
Current Issue
|
Register
---
Journal of Applied Biosciences
View Journal
|
Current Issue
|
Register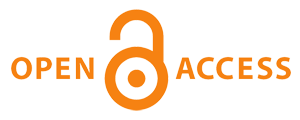 ---
Journal of Applied Science, Engineering and Technology
View Journal
|
Current Issue
|
Register
---
Journal of Applied Chemistry and Agricultural Research
View Journal
|
Current Issue
|
Register
---
Journal of Child and Adolescent Mental Health
View Journal
|
Current Issue
|
Register
---
Journal of Building and Land Development
View Journal
|
Current Issue
|
Register
---
Journal of Civil Engineering, JKUAT
View Journal
|
Current Issue
|
Register
---
Journal of Banking
View Journal
|
Current Issue
|
Register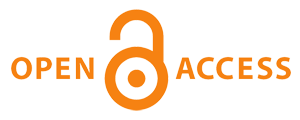 ---
Journal of Civil Engineering Research and Practice
View Journal
|
Current Issue
|
Register
---
Journal of Basic and Clinical Reproductive Sciences
View Journal
|
Current Issue
|
Register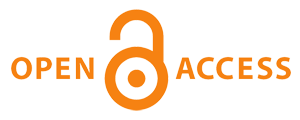 ---
Journal of Cultural Studies
View Journal
|
Current Issue
|
Register
---
Journal of Business and Administrative Studies
View Journal
|
Current Issue
|
Register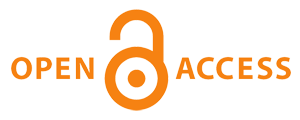 ---
Journal of Community Medicine and Primary Health Care
View Journal
|
Current Issue
|
Register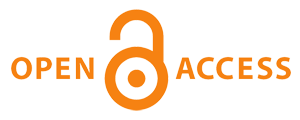 ---
Journal of Business Research
View Journal
|
Current Issue
|
Register
---
Journal of East African Natural History
View Journal
|
Current Issue
|
Register
---
Journal of Consumer Sciences
View Journal
|
Current Issue
|
Register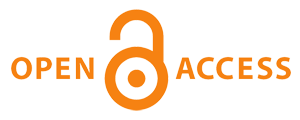 ---
Journal of Environmental Extension
View Journal
|
Current Issue
|
Register
---
Journal of Computer Science and Its Application
View Journal
|
Current Issue
|
Register
---
Journal of Ethiopian Medical Practice
View Journal
|
Current Issue
|
Register
---
Journal of Development and Communication Studies
View Journal
|
Current Issue
|
Register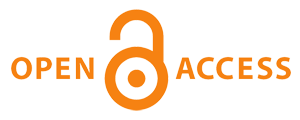 ---
Journal of Experimental and Clinical Anatomy
View Journal
|
Current Issue
|
Register
---
Journal of Dietitians Association of Nigeria
View Journal
|
Current Issue
|
Register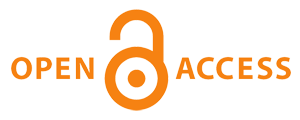 ---
Journal of Food Technology in Africa
View Journal
|
Current Issue
|
Register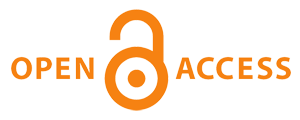 ---
Journal of Educational Foundations
View Journal
|
Current Issue
|
Register
---
Journal of Endocrinology, Metabolism and Diabetes of South Africa
View Journal
|
Current Issue
|
Register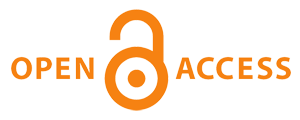 ---
Journal of Health and Visual Sciences
View Journal
|
Current Issue
|
Register
---
Journal of Humanities
View Journal
|
Current Issue
|
Register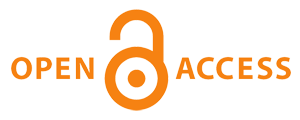 ---
Journal of Equity in Sciences and Sustainable Development
View Journal
|
Current Issue
|
Register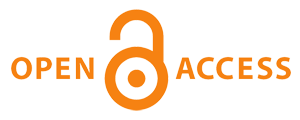 ---
Journal of Food Stability
View Journal
|
Current Issue
|
Register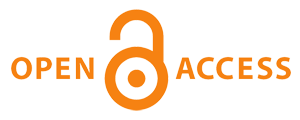 ---
Journal of History and Diplomatic Studies
View Journal
|
Current Issue
|
Register
---
Journal of Fundamental and Applied Sciences
View Journal
|
Current Issue
|
Register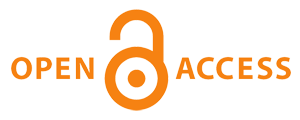 ---
Journal of Librarianship and Information Science in Africa
View Journal
|
Current Issue
|
Register
---
Journal of Health, Applied Sciences and Management
View Journal
|
Current Issue
|
Register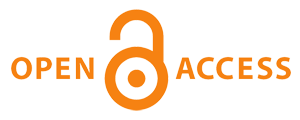 ---
Journal of Language, Technology & Entrepreneurship in Africa
View Journal
|
Current Issue
|
Register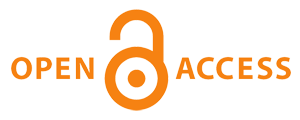 ---
Journal of Interventional Epidemiology and Public Health
View Journal
|
Current Issue
|
Register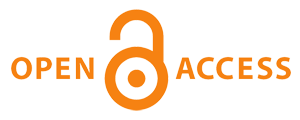 ---
Journal of Medical Investigation and Practice
View Journal
|
Current Issue
|
Register
---
Journal for Intellectual Property and Information Technology
View Journal
|
Current Issue
|
Register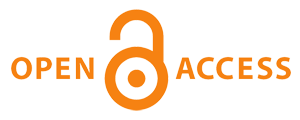 ---
Journal of Medicine and Biomedical Research
View Journal
|
Current Issue
|
Register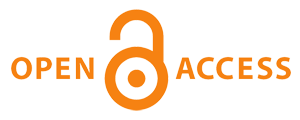 ---
Journal of Internal Displacement
View Journal
|
Current Issue
|
Register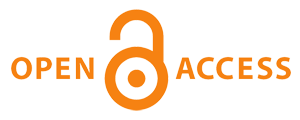 ---
Journal of Medicine and Medical Sciences
View Journal
|
Current Issue
|
Register
---
Journal of Medical and Biomedical Sciences
View Journal
|
Current Issue
|
Register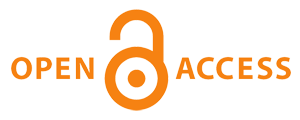 ---
Journal of Mining and Geology
View Journal
|
Current Issue
|
Register
---
Journal of Linguistics and Language in Education
View Journal
|
Current Issue
|
Register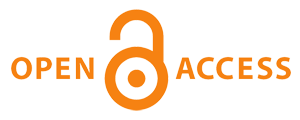 ---
Journal of Modeling, Design and Management of Engineering Systems
View Journal
|
Current Issue
|
Register
---
Journal of Medical Laboratory Science
View Journal
|
Current Issue
|
Register
---
Journal of Pharmacy & Bioresources
View Journal
|
Current Issue
|
Register
---
Journal of Medicine in the Tropics
View Journal
|
Current Issue
|
Register
---
Journal of Pharmaceutical and Allied Sciences
View Journal
|
Current Issue
|
Register
---
Journal of Meteorology and Climate Science
View Journal
|
Current Issue
|
Register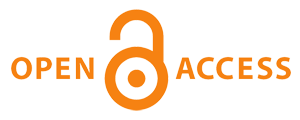 ---
Journal of Psychology in Africa
View Journal
|
Current Issue
|
Register
---
Journal of Philosophy and Culture
View Journal
|
Current Issue
|
Register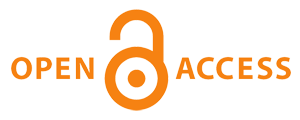 ---
Journal of Phytomedicine and Therapeutics
View Journal
|
Current Issue
|
Register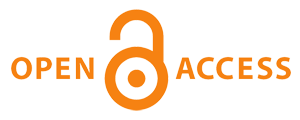 ---
Journal of Obstetrics and Gynaecology of Eastern and Central Africa
View Journal
|
Current Issue
|
Register
---
Journal of Research in National Development
View Journal
|
Current Issue
|
Register
---
Journal of Research in Forestry, Wildlife and Environment
View Journal
|
Current Issue
|
Register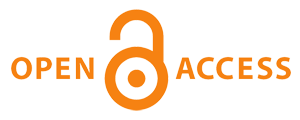 ---
Journal of Science and Technology (Zambia)
View Journal
|
Current Issue
|
Register
---
Journal of Policy and Development Studies
View Journal
|
Current Issue
|
Register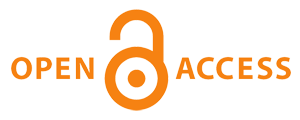 ---
Journal of Social Development in Africa
View Journal
|
Current Issue
|
Register
---
Journal of Radiography and Radiation Sciences
View Journal
|
Current Issue
|
Register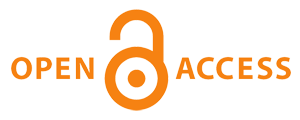 ---
Journal of Science and Technology (Ghana)
View Journal
|
Current Issue
|
Register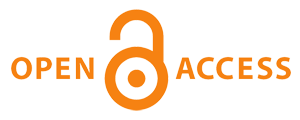 ---
UNIZIK Journal of Religion and Human Relations
View Journal
|
Current Issue
|
Register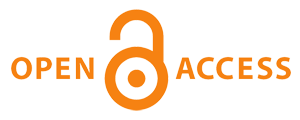 ---
Journal of Surgical Technique and Case Report
View Journal
|
Current Issue
|
Register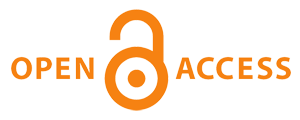 ---
Journal of Science and Sustainable Development
View Journal
|
Current Issue
|
Register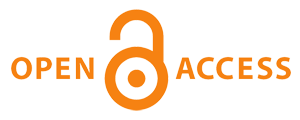 ---
Journal of Technology and Education in Nigeria
View Journal
|
Current Issue
|
Register
---
Journal of Sociology and Development
View Journal
|
Current Issue
|
Register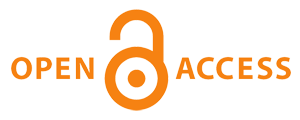 ---
Journal of the Cameroon Academy of Sciences
View Journal
|
Current Issue
|
Register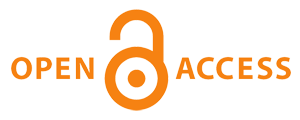 ---
Journal of the Ghana Institution of Engineering
View Journal
|
Current Issue
|
Register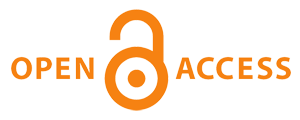 ---
Journal of Social Work in Developing Societies
View Journal
|
Current Issue
|
Register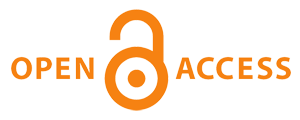 ---
Journal of the Ghana Science Association
View Journal
|
Current Issue
|
Register
---
Journal of Student Affairs in Africa
View Journal
|
Current Issue
|
Register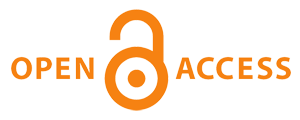 ---
Journal of the Nigerian Infection Control Association
View Journal
|
Current Issue
|
Register
---
Journal of Sustainable Development Law and Policy (The)
View Journal
|
Current Issue
|
Register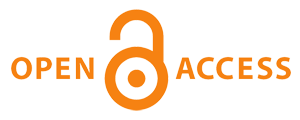 ---
Journal of the Musical Arts in Africa
View Journal
|
Current Issue
|
Register
---
Journal of the Association of Nigerian Musicologists
View Journal
|
Current Issue
|
Register
---
Journal of the Nigerian Association of Mathematical Physics
View Journal
|
Current Issue
|
Register
---
Journal of the Eritrean Medical Association
View Journal
|
Current Issue
|
Register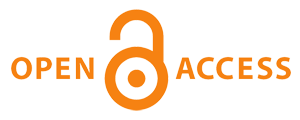 ---
Journal of the Obafemi Awolowo University Medical Student's Association (IFEMED)
View Journal
|
Current Issue
|
Register
---
Journal of the Nigerian Optometric Association
View Journal
|
Current Issue
|
Register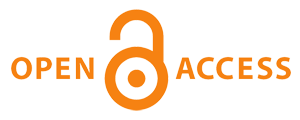 ---
Journal of Tropical Microbiology and Biotechnology
View Journal
|
Current Issue
|
Register
---
Journal of the South African Society of Archivists
View Journal
|
Current Issue
|
Register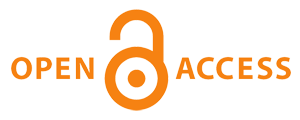 ---
Journal Tunisien d'ORL et de Chirurgie Cervico-Faciale
View Journal
|
Current Issue
|
Register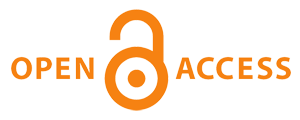 ---
Journal of the Pan African Thoracic Society
View Journal
|
Current Issue
|
Register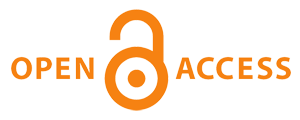 ---
Kenya Veterinarian
View Journal
|
Current Issue
|
Register
---
Kanem Journal of Medical Sciences
View Journal
|
Current Issue
|
Register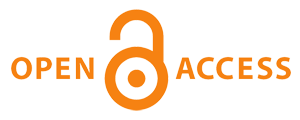 ---
KCA Journal of Business Management
View Journal
|
Current Issue
|
Register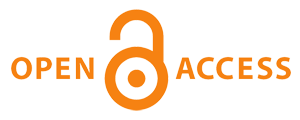 ---
Journal of Water Science and Environment Technologies
View Journal
|
Current Issue
|
Register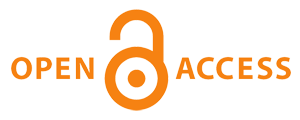 ---
Lagos Historical Review
View Journal
|
Current Issue
|
Register
---
Jumuga Journal of Education, Oral Studies, and Human Sciences
View Journal
|
Current Issue
|
Register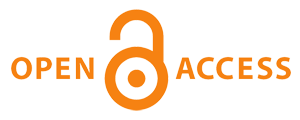 ---
Lagos Journal of Library and Information Science
View Journal
|
Current Issue
|
Register
---
Kashere Journal of Education
View Journal
|
Current Issue
|
Register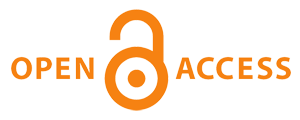 ---
LBS Management Review
View Journal
|
Current Issue
|
Register
---
Kioo cha Lugha
View Journal
|
Current Issue
|
Register
---
Lagos Notes and Records
View Journal
|
Current Issue
|
Register
---
Kiswahili
View Journal
|
Current Issue
|
Register
---
Law, Democracy & Development
View Journal
|
Current Issue
|
Register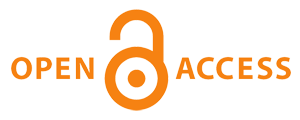 ---
Legon Journal of the Humanities
View Journal
|
Current Issue
|
Register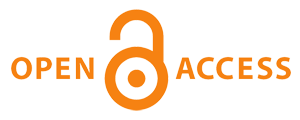 ---
Libyan Journal of Medicine
View Journal
|
Current Issue
|
Register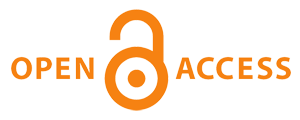 ---
Lapai Journal of Economics
View Journal
|
Current Issue
|
Register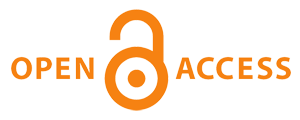 ---
Lwati: A Journal of Contemporary Research
View Journal
|
Current Issue
|
Register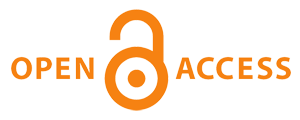 ---
Le Carrefour Congolais
View Journal
|
Current Issue
|
Register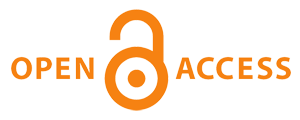 ---
Makerere Journal of Higher Education
View Journal
|
Current Issue
|
Register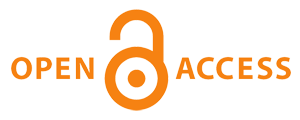 ---
les cahiers du cread
View Journal
|
Current Issue
|
Register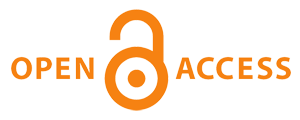 ---
Malawi Journal of Science and Technology
View Journal
|
Current Issue
|
Register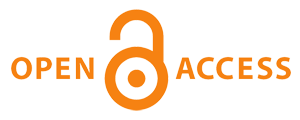 ---
LAUTECH Journal of Civil and Environmental Studies
View Journal
|
Current Issue
|
Register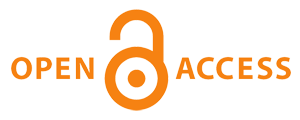 ---
Malawi Medical Journal
View Journal
|
Current Issue
|
Register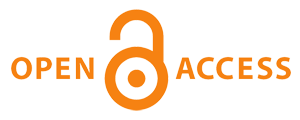 ---
Les Cahiers du MECAS
View Journal
|
Current Issue
|
Register
---
Marang: Journal of Language and Literature
View Journal
|
Current Issue
|
Register
---
Lexikos
View Journal
|
Current Issue
|
Register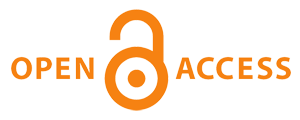 ---
Mary Slessor Journal of Medicine
View Journal
|
Current Issue
|
Register
---
Madagascar Conservation & Development
View Journal
|
Current Issue
|
Register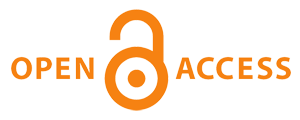 ---
Mathematics Connection
View Journal
|
Current Issue
|
Register
---
Malam: A Journal of Arabic Studies
View Journal
|
Current Issue
|
Register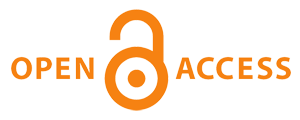 ---
Medical Journal of Zambia
View Journal
|
Current Issue
|
Register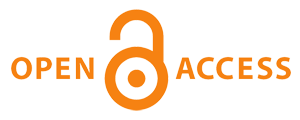 ---
Malawi Journal of Economics
View Journal
|
Current Issue
|
Register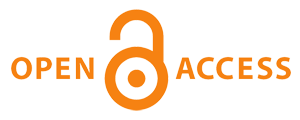 ---
Mgbakoigba: Journal of African Studies
View Journal
|
Current Issue
|
Register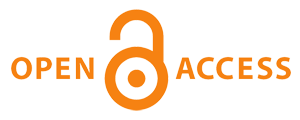 ---
Management & Economics Research Journal
View Journal
|
Current Issue
|
Register
---
Momona Ethiopian Journal of Science
View Journal
|
Current Issue
|
Register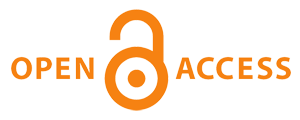 ---
Mansoura Veterinary Medical Journal
View Journal
|
Current Issue
|
Register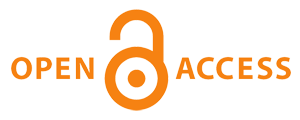 ---
Moor Journal of Agricultural Research
View Journal
|
Current Issue
|
Register
---
Metamorphosis
View Journal
|
Current Issue
|
Register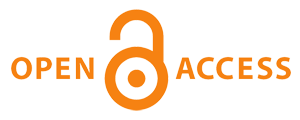 ---
Mtafiti Mwafrika (African Researcher)
View Journal
|
Current Issue
|
Register
---
Mediterranean Journal of Pharmacy and Pharmaceutical Sciences
View Journal
|
Current Issue
|
Register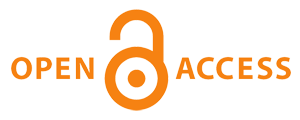 ---
New Egyptian Journal of Microbiology
View Journal
|
Current Issue
|
Register
---
Microbes and Infectious Diseases
View Journal
|
Current Issue
|
Register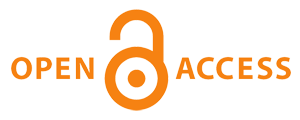 ---
Nigeria Agricultural Journal
View Journal
|
Current Issue
|
Register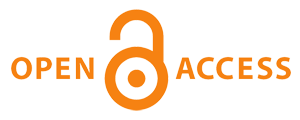 ---
Microbial Biosystems Journal
View Journal
|
Current Issue
|
Register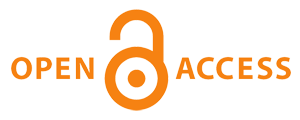 ---
Nigeria Journal of Pure and Applied Physics
View Journal
|
Current Issue
|
Register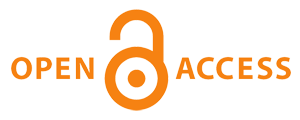 ---
Mizan Law Review
View Journal
|
Current Issue
|
Register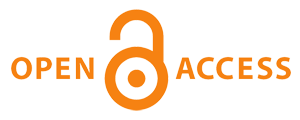 ---
Nigeria Journal of Business Administration
View Journal
|
Current Issue
|
Register
---
MULIKA Journal
View Journal
|
Current Issue
|
Register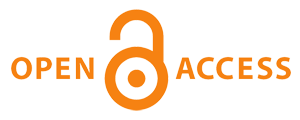 ---
Nigerian Food Journal
View Journal
|
Current Issue
|
Register
---
Nairobi Journal of Humanities and Social Sciences
View Journal
|
Current Issue
|
Register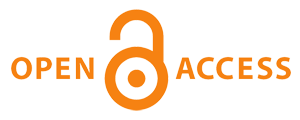 ---
Nigerian Journal of Animal Production
View Journal
|
Current Issue
|
Register
---
Nigerian Journal of Biochemistry and Molecular Biology
View Journal
|
Current Issue
|
Register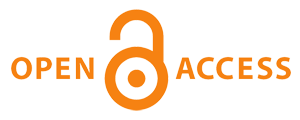 ---
New Agenda: South African Journal of Social and Economic Policy
View Journal
|
Current Issue
|
Register
---
Nigerian Journal of Animal Science
View Journal
|
Current Issue
|
Register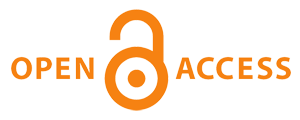 ---
Nigerian Dental Journal
View Journal
|
Current Issue
|
Register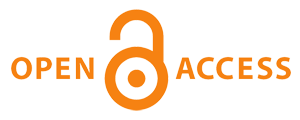 ---
Nigerian Hospital Practice
View Journal
|
Current Issue
|
Register
---
Nigerian Bar Journal
View Journal
|
Current Issue
|
Register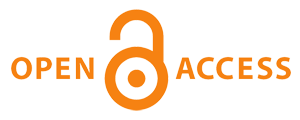 ---
Nigerian Journal of Chemical Research
View Journal
|
Current Issue
|
Register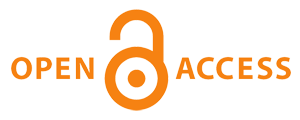 ---
Nigerian Endocrine Practice
View Journal
|
Current Issue
|
Register
---
Nigerian Journal of Clinical and Counselling Psychology
View Journal
|
Current Issue
|
Register
---
Nigerian Health Journal
View Journal
|
Current Issue
|
Register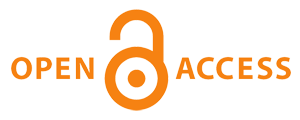 ---
Nigerian Journal of Clinical Practice
View Journal
|
Current Issue
|
Register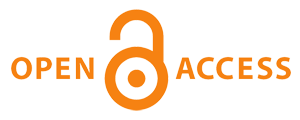 ---
Nigerian Journal of Basic and Applied Sciences
View Journal
|
Current Issue
|
Register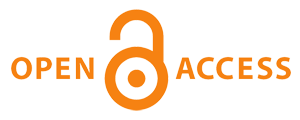 ---
Nigerian Journal of Economic History
View Journal
|
Current Issue
|
Register
---
Nigerian Journal of Biotechnology
View Journal
|
Current Issue
|
Register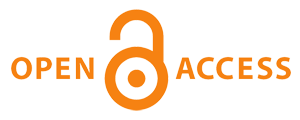 ---
Nigerian Journal of Clinical Medicine
View Journal
|
Current Issue
|
Register
---
Nigerian Journal of Botany
View Journal
|
Current Issue
|
Register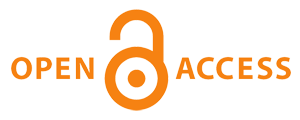 ---
Nigerian Journal of Fisheries
View Journal
|
Current Issue
|
Register
---
Nigerian Journal of Christian Studies
View Journal
|
Current Issue
|
Register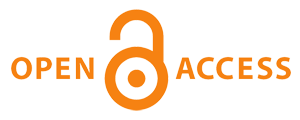 ---
Nigerian Journal of Genetics
View Journal
|
Current Issue
|
Register
---
Nigerian Journal of Family Practice
View Journal
|
Current Issue
|
Register
---
Nigerian Journal of Health and Biomedical Sciences
View Journal
|
Current Issue
|
Register
---
Nigerian Journal of Communication
View Journal
|
Current Issue
|
Register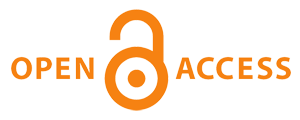 ---
Nigerian Journal of Horticultural Science
View Journal
|
Current Issue
|
Register
---
Nigerian Journal of Dental Research
View Journal
|
Current Issue
|
Register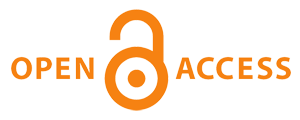 ---
Nigerian Journal of Natural Products and Medicine
View Journal
|
Current Issue
|
Register
---
Nigerian Journal of Engineering
View Journal
|
Current Issue
|
Register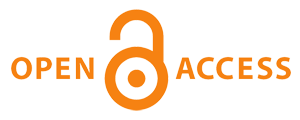 ---
Nigerian Journal of Ophthalmology
View Journal
|
Current Issue
|
Register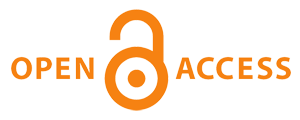 ---
Nigerian Journal of Gastroenterology and Hepatology
View Journal
|
Current Issue
|
Register
---
Nigerian Journal of Orthopaedics and Trauma
View Journal
|
Current Issue
|
Register
---
Nigerian Journal of General Practice
View Journal
|
Current Issue
|
Register
---
Nigerian Journal of Paediatrics
View Journal
|
Current Issue
|
Register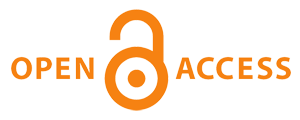 ---
Nigerian Journal of Guidance and Counselling
View Journal
|
Current Issue
|
Register
---
Nigerian Journal of Otorhinolaryngology
View Journal
|
Current Issue
|
Register
---
Nigerian Journal of Hydrological Sciences
View Journal
|
Current Issue
|
Register
---
Nigerian Journal of Physiological Sciences
View Journal
|
Current Issue
|
Register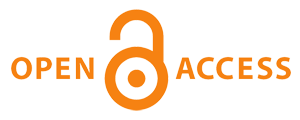 ---
Nigerian Journal of Medicine
View Journal
|
Current Issue
|
Register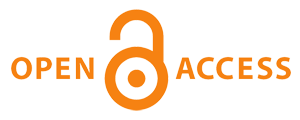 ---
Nigerian Journal of Pharmaceutical Research
View Journal
|
Current Issue
|
Register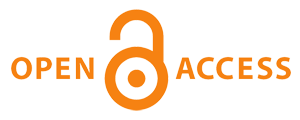 ---
Nigerian Journal of Nutritional Sciences
View Journal
|
Current Issue
|
Register
---
Nigerian Journal of Soil and Environmental Research
View Journal
|
Current Issue
|
Register
---
Nigerian Journal of Parasitology
View Journal
|
Current Issue
|
Register
---
Nigerian Journal of Soil Science
View Journal
|
Current Issue
|
Register
---
Nigerian Journal of Physics
View Journal
|
Current Issue
|
Register
---
Nigerian Journal of Surgical Research
View Journal
|
Current Issue
|
Register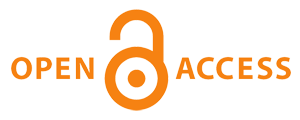 ---
Nigerian Journal of Psychiatry
View Journal
|
Current Issue
|
Register
---
Nigerian Journal of Surgical Sciences
View Journal
|
Current Issue
|
Register
---
Nigerian Journal of Plastic Surgery
View Journal
|
Current Issue
|
Register
---
Nigerian Libraries
View Journal
|
Current Issue
|
Register
---
Nigerian Journal of Postgraduate Medicine
View Journal
|
Current Issue
|
Register
---
Nigerian Medical Practitioner
View Journal
|
Current Issue
|
Register
---
Nigerian Journal of Social Psychology
View Journal
|
Current Issue
|
Register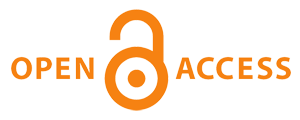 ---
Nigerian Quarterly Journal of Hospital Medicine
View Journal
|
Current Issue
|
Register
---
Nigerian Journal of Surgery
View Journal
|
Current Issue
|
Register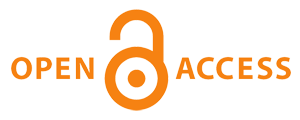 ---
Nigerian Veterinary Journal
View Journal
|
Current Issue
|
Register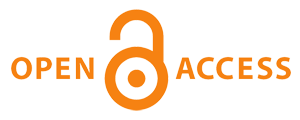 ---
Nigerian Journal of Technological Research
View Journal
|
Current Issue
|
Register
---
Nigerian Music Review
View Journal
|
Current Issue
|
Register
---
Nigerian Journal of Technological Development
View Journal
|
Current Issue
|
Register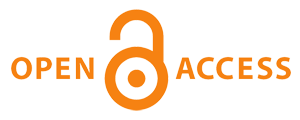 ---
Nigerian Medical Journal
View Journal
|
Current Issue
|
Register
---
Nigerian Journal of Technology
View Journal
|
Current Issue
|
Register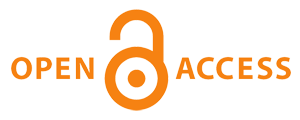 ---
Obstetrics and Gynaecology Forum
View Journal
|
Current Issue
|
Register
---
Nnamdi Azikiwe University Journal of International Law and Jurisprudence
View Journal
|
Current Issue
|
Register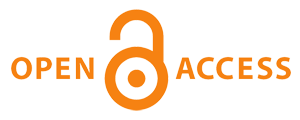 ---
OGIRISI: a New Journal of African Studies
View Journal
|
Current Issue
|
Register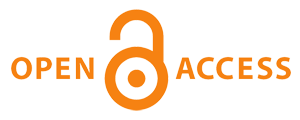 ---
Nigerian School Library Journal
View Journal
|
Current Issue
|
Register
---
Orient Journal of Medicine
View Journal
|
Current Issue
|
Register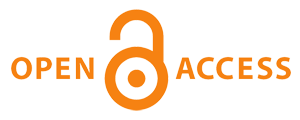 ---
Nigeria Theatre Journal: A Journal of the Society of Nigeria Theatre Artists
View Journal
|
Current Issue
|
Register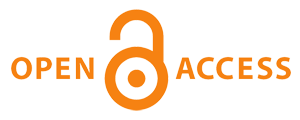 ---
ORiON
View Journal
|
Current Issue
|
Register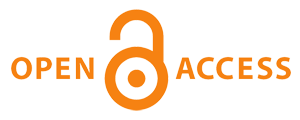 ---
NJINGA e SEPÉ: Revista Internacional de Culturas, Línguas Africanas e Brasileiras
View Journal
|
Current Issue
|
Register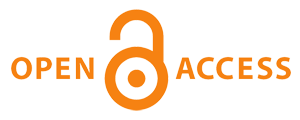 ---
Ostrich: Journal of African Ornithology
View Journal
|
Current Issue
|
Register
---
North African Journal of Food and Nutrition Research
View Journal
|
Current Issue
|
Register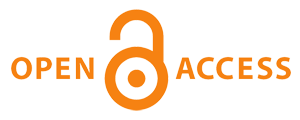 ---
OYE: Ogun Journal of Arts
View Journal
|
Current Issue
|
Register
---
Open Veterinary Journal
View Journal
|
Current Issue
|
Register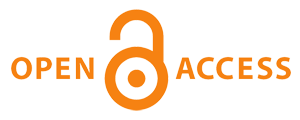 ---
Pan African Medical Journal
View Journal
|
Current Issue
|
Register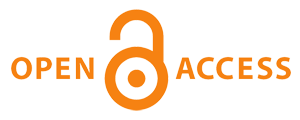 ---
Orapuh Journal
View Journal
|
Current Issue
|
Register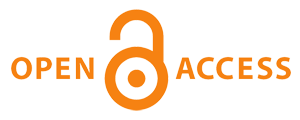 ---
Perspectives in Education
View Journal
|
Current Issue
|
Register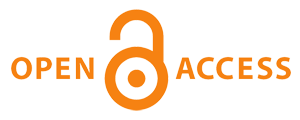 ---
Orient Journal of Surgical Sciences
View Journal
|
Current Issue
|
Register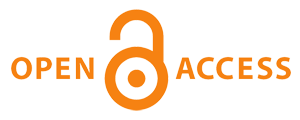 ---
Philosophical Papers
View Journal
|
Current Issue
|
Register
---
Oromia Law Journal
View Journal
|
Current Issue
|
Register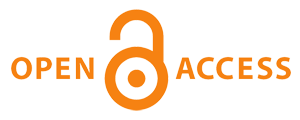 ---
Plant Products Research Journal
View Journal
|
Current Issue
|
Register
---
Pan-African Journal of Business Management
View Journal
|
Current Issue
|
Register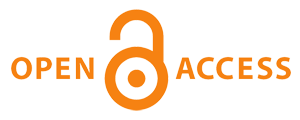 ---
Port Harcourt Medical Journal
View Journal
|
Current Issue
|
Register
---
PanAfrican Journal of Governance and Development
View Journal
|
Current Issue
|
Register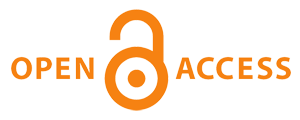 ---
Quaestiones Mathematicae
View Journal
|
Current Issue
|
Register
---
PAMJ One Health
View Journal
|
Current Issue
|
Register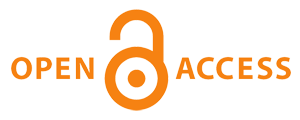 ---
Potchefstroom Electronic Law Journal/Potchefstroomse Elektroniese Regsblad
View Journal
|
Current Issue
|
Register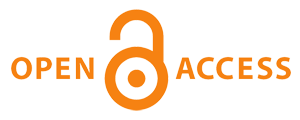 ---
Papers in Education and Development
View Journal
|
Current Issue
|
Register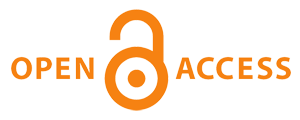 ---
Research Review of the Institute of African Studies
View Journal
|
Current Issue
|
Register
---
People Centred – The Journal of Development Administration
View Journal
|
Current Issue
|
Register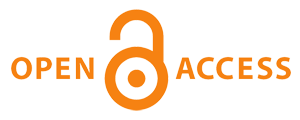 ---
Review of Southern African Studies
View Journal
|
Current Issue
|
Register
---
Revue Africaine de Chirurgie et Spécialités
View Journal
|
Current Issue
|
Register
---
Research in Hospitality Management
View Journal
|
Current Issue
|
Register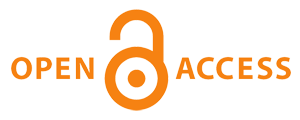 ---
Revue Burkinabè de droit
View Journal
|
Current Issue
|
Register
---
Proceedings of the Nigerian Academy of Science
View Journal
|
Current Issue
|
Register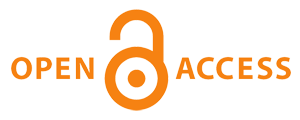 ---
Revue d'Information Scientifique et Technique
View Journal
|
Current Issue
|
Register
---
Regional Journal of Information and Knowledge Management
View Journal
|
Current Issue
|
Register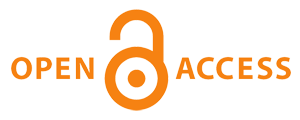 ---
Rwanda Journal
View Journal
|
Current Issue
|
Register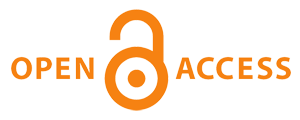 ---
Regional Maritime University Journal
View Journal
|
Current Issue
|
Register
---
Revue de Médecine et de Pharmacie
View Journal
|
Current Issue
|
Register
---
Research Journal of Health Sciences
View Journal
|
Current Issue
|
Register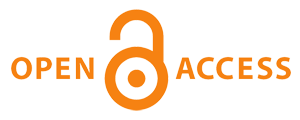 ---
Rwanda Journal of Health Sciences
View Journal
|
Current Issue
|
Register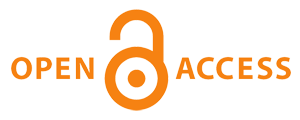 ---
Revista Angolana de Ciências
View Journal
|
Current Issue
|
Register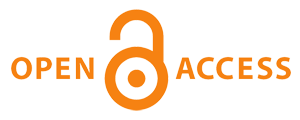 ---
Rwanda Journal of Medicine and Health Sciences
View Journal
|
Current Issue
|
Register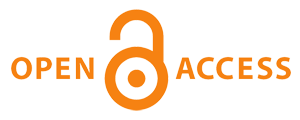 ---
Revista Angolana de Ciências da Saúde
View Journal
|
Current Issue
|
Register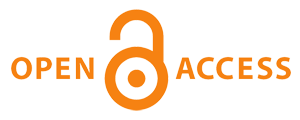 ---
Revue Africaine d'Environnement et d'Agriculture
View Journal
|
Current Issue
|
Register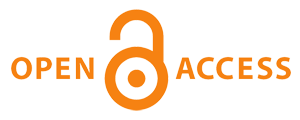 ---
SAFERE: Southern African Feminist Review
View Journal
|
Current Issue
|
Register
---
Revue de l'Environnement et de la Biodiversité-Programme d'Appui Stratégique à la Recherche Scientifique (REB-PASRES)
View Journal
|
Current Issue
|
Register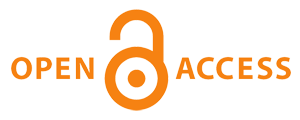 ---
SAHARA-J: Journal of Social Aspects of HIV/AIDS
View Journal
|
Current Issue
|
Register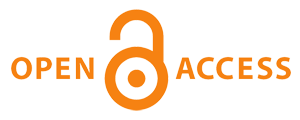 ---
Rwanda Journal of Engineering, Science, Technology and Environment
View Journal
|
Current Issue
|
Register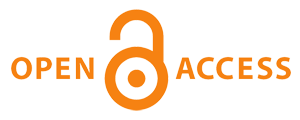 ---
Sahel Medical Journal
View Journal
|
Current Issue
|
Register
---
Revue Marocaine de Recherche en Management et Marketing
View Journal
|
Current Issue
|
Register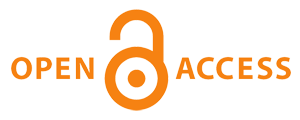 ---
SA Journal of Radiology
View Journal
|
Current Issue
|
Register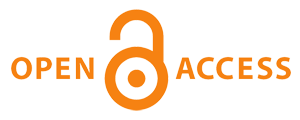 ---
Rwanda Journal of Agricultural Sciences
View Journal
|
Current Issue
|
Register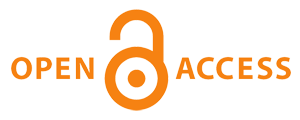 ---
Samaru Journal of Information Studies
View Journal
|
Current Issue
|
Register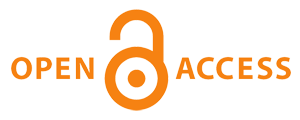 ---
Rwanda Journal of Social Sciences, Humanities and Business
View Journal
|
Current Issue
|
Register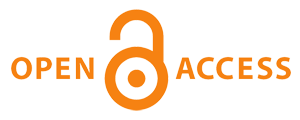 ---
Sahel Journal of Veterinary Sciences
View Journal
|
Current Issue
|
Register
---
Rwanda Medical Journal
View Journal
|
Current Issue
|
Register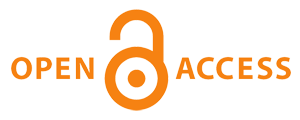 ---
Sciences & Nature
View Journal
|
Current Issue
|
Register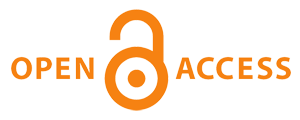 ---
Rwandan Journal of Education
View Journal
|
Current Issue
|
Register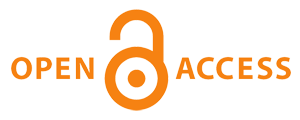 ---
Scientific Medical Journal
View Journal
|
Current Issue
|
Register
---
Science World Journal
View Journal
|
Current Issue
|
Register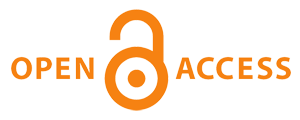 ---
Securities Market Journal
View Journal
|
Current Issue
|
Register
---
Science et Technique, Sciences de la Santé
View Journal
|
Current Issue
|
Register
---
Shakespeare in Southern Africa
View Journal
|
Current Issue
|
Register
---
Savannah Journal of Medical Research and Practice
View Journal
|
Current Issue
|
Register
---
SINET: Ethiopian Journal of Science
View Journal
|
Current Issue
|
Register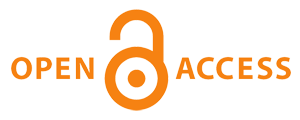 ---
SAPIENTIAE Revista de Ciências Sociais, Humanas e Enghenerias
View Journal
|
Current Issue
|
Register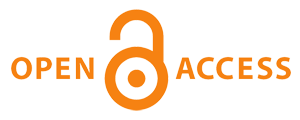 ---
Sophia: An African Journal of Philosophy
View Journal
|
Current Issue
|
Register
---
Science and Development