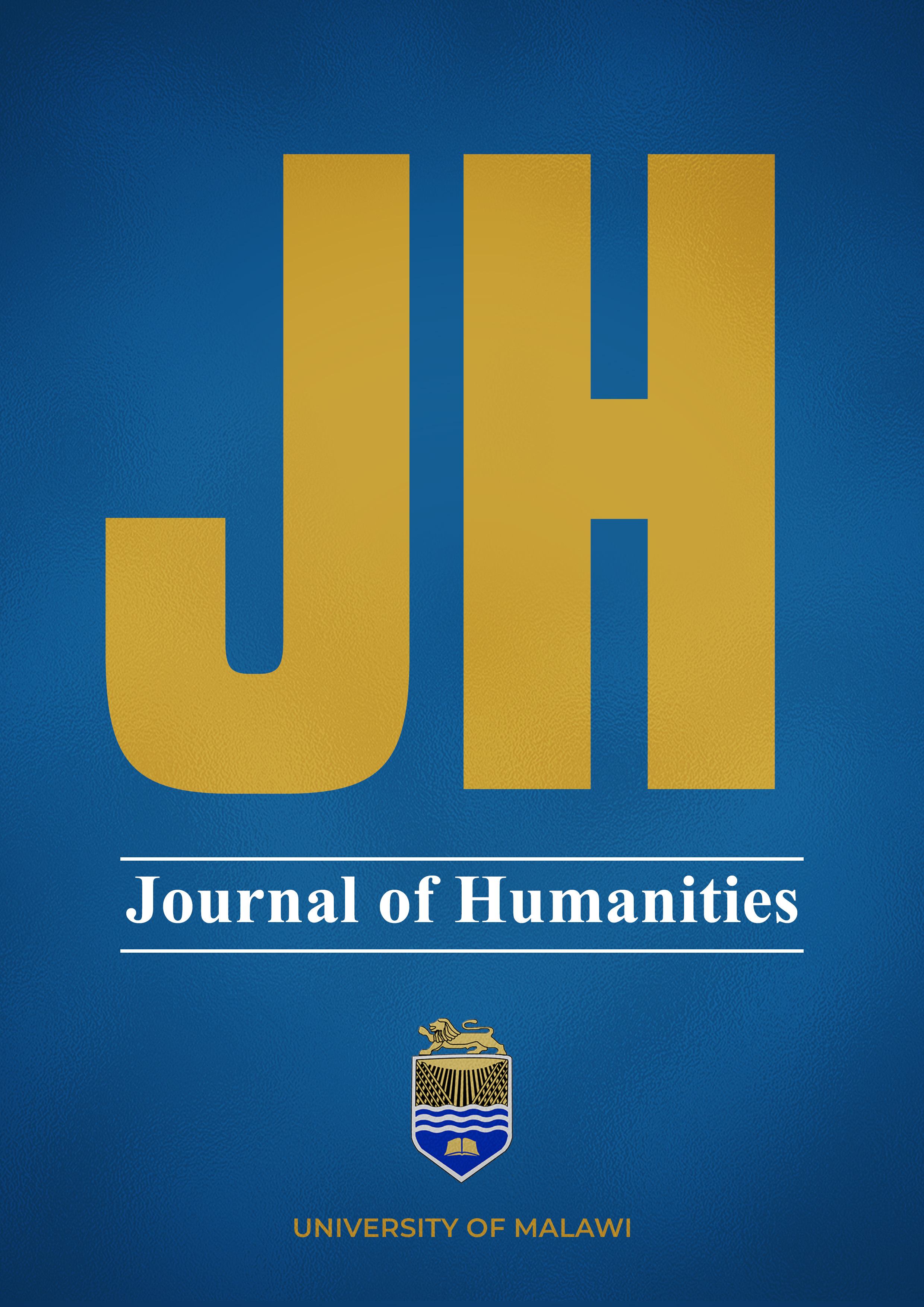 The Journal of Humanities (JH) is a multi-disciplinary, double-blind peer-reviewed journal aiming to develop new knowledge by challenging current themes, theories, methodologies, and practices in the human sciences. The journal publishes original research articles, theoretical articles, philosophical reflections, review articles, scholarly opinions, and empirical research on a wide range of issues such as humans and their interaction with the environment, cultural identities, religions, higher education, gender, performative arts, media and communications, globalisation, politics, and development and any inter-disciplinary studies within the humanities and the social sciences.
JH is a bi-annual publication and is hosted by the University of Malawi.  The editorial board welcomes original contributions in the form of original articles, reviews, standpoints, and letters to editors from scholars within the humanities that align with the journal's aims. JH is dedicated to publishing original and high-quality research papers in human sciences in Africa. Although the journal is interested in the humanities, priority is given to articles that focus on studies in Southern, Central and Eastern Africa.
Manuscripts submitted to the journal go through a rigorous peer review system. The editor in chief provides the first editorial screening. The manuscript is then reviewed by subject specialists in the editorial board and reviewers who are experts in their fields of specialisation. JH has a pluralistic and non-partisan approach and will not accept manuscripts that aim to promote hate or discrimination against others based on religion, ethnicity, race, gender, sexual orientation, class, disability, to mention a few. The editors are committed to upholding professional editorial principles and standards. JH welcomes manuscripts with a country or regional focus but must be written for an international audience. JH also publishes special issues and conference proceedings.