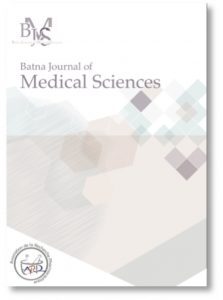 the Batna Journal of Medical Sciences (BJMS) is an Open Access Biomedical Journal.
Aim : BJMS was created to highlight the rich output of medical sciences mainly in Algeria but also elsewhere through its open access policy.
Scope: BJMS is interested in all origin al biomedical content, whether fundamental, translational, or pathological. We publish original articles, clinical case reports, case series, images, reviews, commentary, and opinions.
You can view this journal's website here.