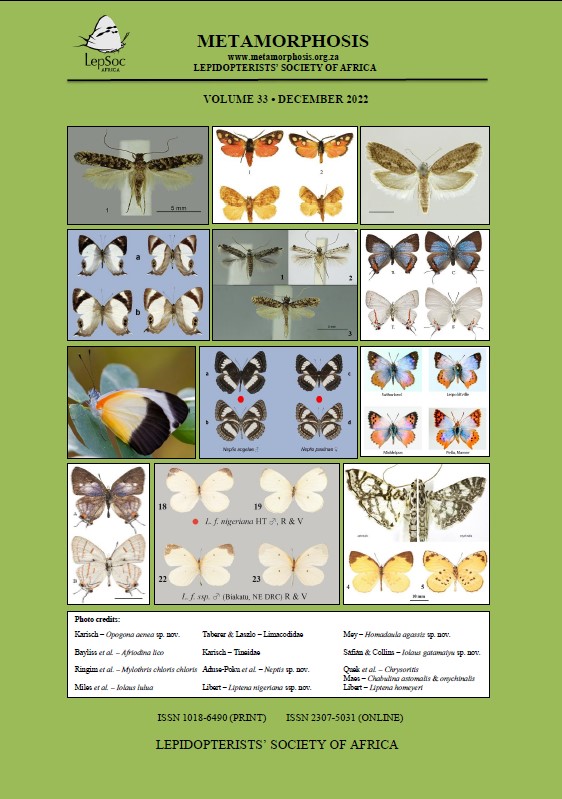 Metamorphosis is a scholarly journal which publishes articles of any length containing valid scientific data concerning any aspect of the study of African Lepidoptera, at the discretion of the Editor. The content of articles may include but will not necessarily be limited to:
a. Taxonomic reviews, systematics and descriptions of new taxa.
b. Life history descriptions, behavioural studies and ecological research, including habitat descriptions.
c. Description of the lepidopteran fauna of specific areas, with checklists, photographs and notes.
d. Conservation management including IUCN assessments.
e. Phylogenetic hypotheses based on molecular analyses and other characters or evidence.
f. The distribution of Lepidoptera and biogeographical analysis.
g. Methodologies applied to studies of Lepidoptera.
The journal website can be found here: www.metamorphosis.org.za