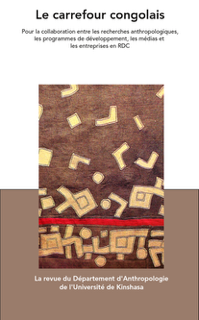 The objective of the journal is to promote a Congolese approach to research in social sciences, particularly in Anthropology. It provides researchers from various disciplines, professionals from development organizations, media, and businesses in the DRC with a platform where they can publish the outcomes of their practices as well as relevant ideas that could inspire the development of social programs. Authors are offered the opportunity to write and analyze, even in local languages, the issues experienced by Congolese people on a daily basis.
L'objectif de la revue est de promouvoir une approche méthodologique congolaise de la recherche en sciences sociales, en particulier en anthropologie. Elle offre aux chercheurs des diverses disciplines, aux professionnels des organisations de développement, aux médias et aux entreprises en RDC l'opportunité de publier les résultats de leurs recherches sur les problématiques vécues quotidiennement par les Congolais et de disséminer les idées pertinentes susceptibles d'inspirer l'élaboration des programmes de développement social. Les auteurs ont la possibilité d'écrire et d'analyser leurs données de recherche aussi dans les langues locales.
You can see this journal's website here.