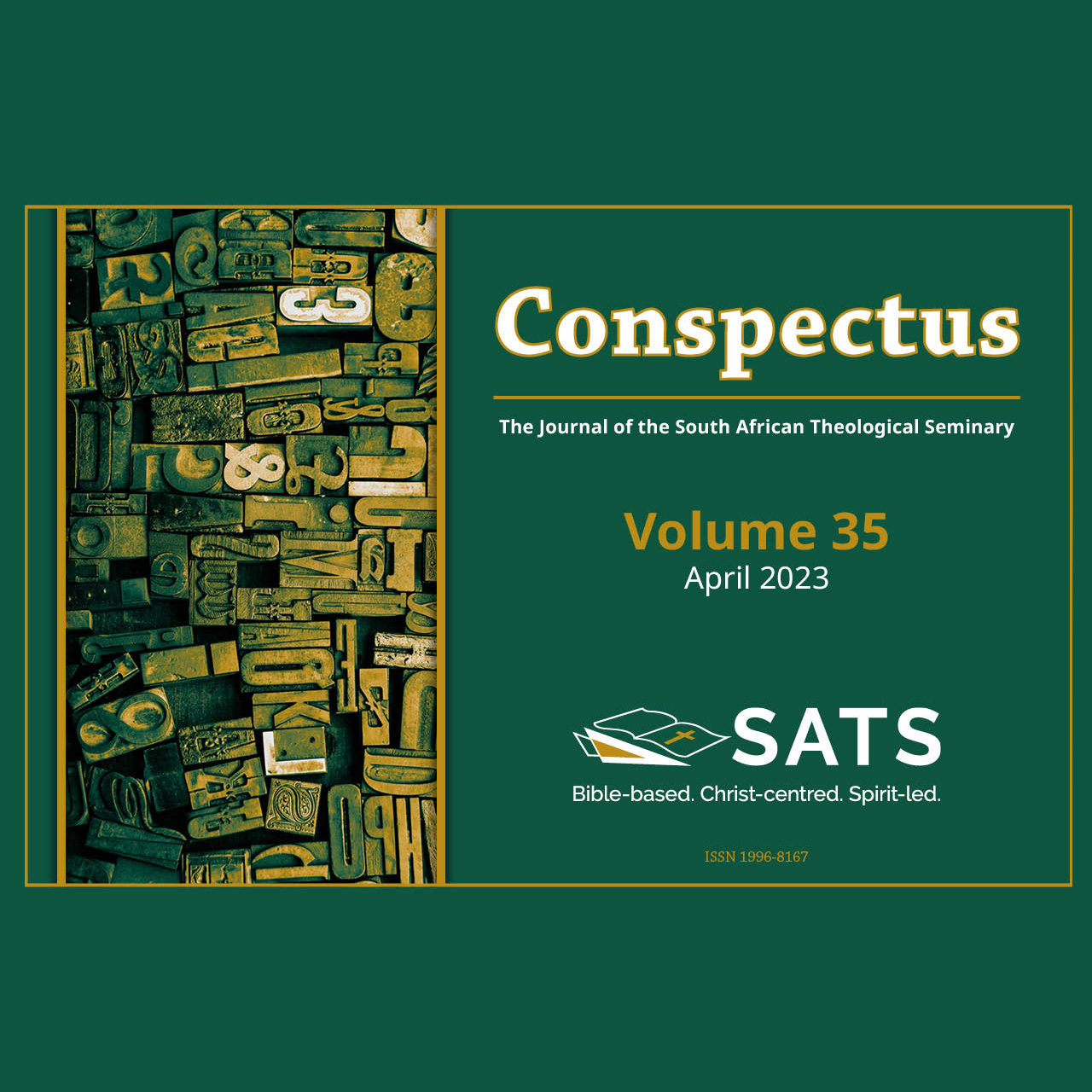 Conspectus is the journal of the South African Theological Seminary. The journal is fully accredited by the South African Department of Higher Education and Training. Like the Seminary, the values of the journal are encapsulated in the phrase, "Bible-based, Christ-centered and Spirit led." Operationally, the journal is marked by four distinctives:
1. With interdisciplinary discourse being a prized research objective at SATS, the journal publishes articles from across the broad spectrum of theological studies (Biblical Studies, Practical Theology, Systematic Theology, Studies in Church and Society), as well as studies that link with extra-theological disciplines.
2. Conspectus is a Christian journal whose ethos does not divorce academic reflection and engagement from belief in God, obedience to the Scriptures, and commitment to the church. Consequently, Conspectus welcomes articles that are soundly Scriptural in perspective, approach, and content. The tone should reflect a commitment to the inspiration, authority, and relevance of Scripture, and to a theology that serves the church and honors God.[1] Publishing articles that employ reader-centered methodologies for exegesis does not lie in Conspectus's[2]
3. Like the Seminary, Conspectus prioritizes representation and input from various nations, ethnicities, and denominations under a broadly evangelical umbrella. This is reflected in the Editorial Board, Editorial Team, Board of Referees, and the journal's content.
4. As SATS is based on the African continent, its journal is largely representative of the Majority World—reflecting on/from and speaking into this context. Although this emphasis is apparent, this does not preclude contributions and contributors from elsewhere in the world.
Conspectus is an open-access journal, meaning that the journal is made available to readers at no cost. The journal is catalogued under ATLA (American Theological Library Association), Logos Bible Software, Galaxy Software, Sabinet, the Directory of Open Access Journals (DOAJ), African Journals Online (AJOL), and is available on the SATS website. To be published in Conspectus, an article must go beyond a summary of secondary sources and present the results of sound theological research into a biblical or practical problem in a way that would be valuable to the church, including scholars, pastors, students, missionaries, or other Christian workers.
You can view the journal's own website here.