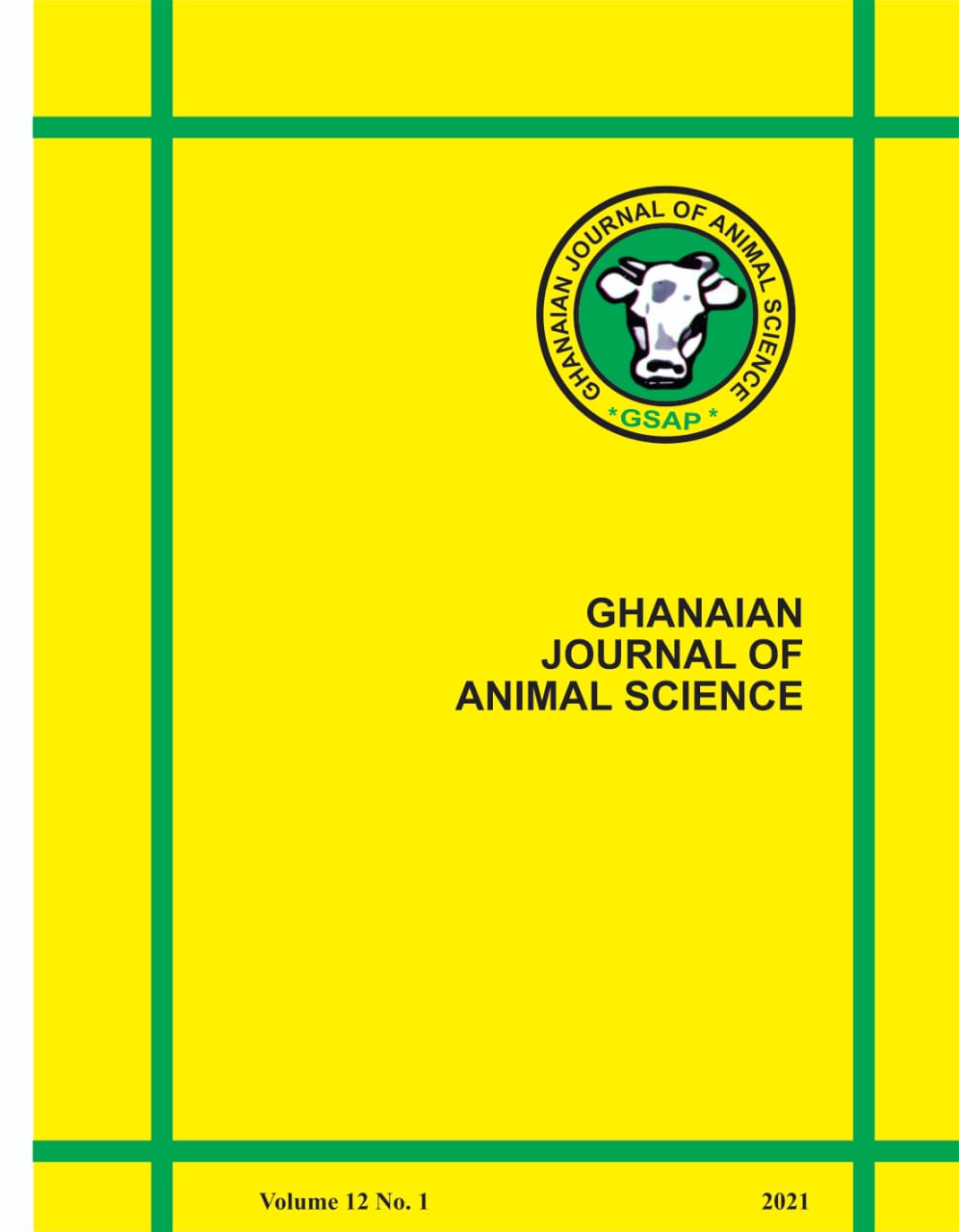 The Ghanaian Journal of Animal Science (GJAS) is the official journal of the Ghana Society of Animal Production (GSAP). The journal publishes results of original research and reviews in all aspects of livestock and poultry production, i.e. breeding and genetics, nutrition and forages, physiology, economics and special topics. GJAS readers include stakeholders in research, education, industry and government.
All opinions and articles published in the journal reflect the views of the authors and not necessarily those of the Journal. Submission of a paper implies that it has not been submitted or published elsewhere, and that the authors accept the conditions for publication outlined in the journal. Once accepted for publication, authors transfer copyright of their articles to GSAP unless expressly exempted in writing by the copyright holders. Those wishing to use illustrations or data from the journal in other publications should obtain permission from the publisher, and include a line acknowledging the journal as the source of material.
The first year of journal publication which is the maiden issue was in 2010. The frequency of publication has been two issues per year. We only publish in hard copy and due to the cost involved, we find it difficult to publish smaller number of articles. The last issue was published in 2020 in Ghana in the English Language. All papers are submitted to 3 reviewers for a blind review and the editorial board makes a decision whether to accept or reject the paper when a minimum of two review reports are received on each paper. It takes 4 to 8 weeks for a review to get done. Out of 10 articles, 7 manuscripts are accepted for publication.
Journal Identifiers

eISSN:
print ISSN: 0855-7349