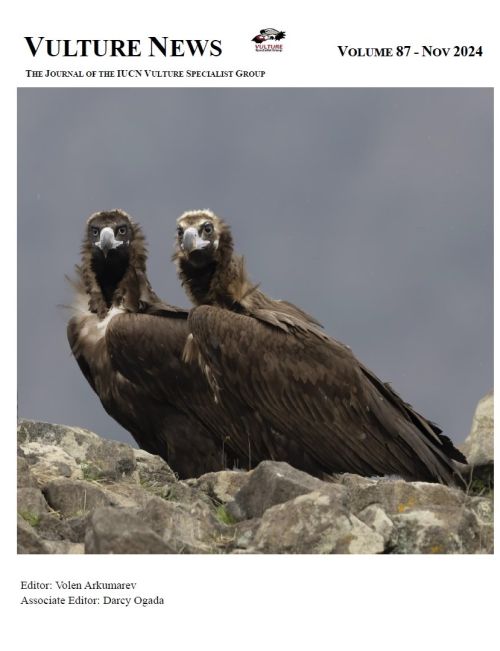 Vulture News is the journal of the IUCN Vulture Specialist Group. It was originally the journal of the Vulture Study Group, which was formed in 1973 in southern Africa. The journal has been published since 1979 and is a venue for research, news, information and reports on vultures in all parts of the word where they occur. Contributions from ornithologists, research biologists, bird watchers, conservationists and any other interested people are encouraged. Single (or a series of) interesting pictures with extended captions are also encouraged. 
As of 2015, this journal is now Open Access.
Other websites associated with this journal: http://www.iucn-vulturenews.org/index.html 
Note: this journal resumed its normal publishing schedule in 2011.
Vol 73 (2017)

Open Access

Subscription or Fee Access
Table of Contents
Articles
ISSN: 1606-7479