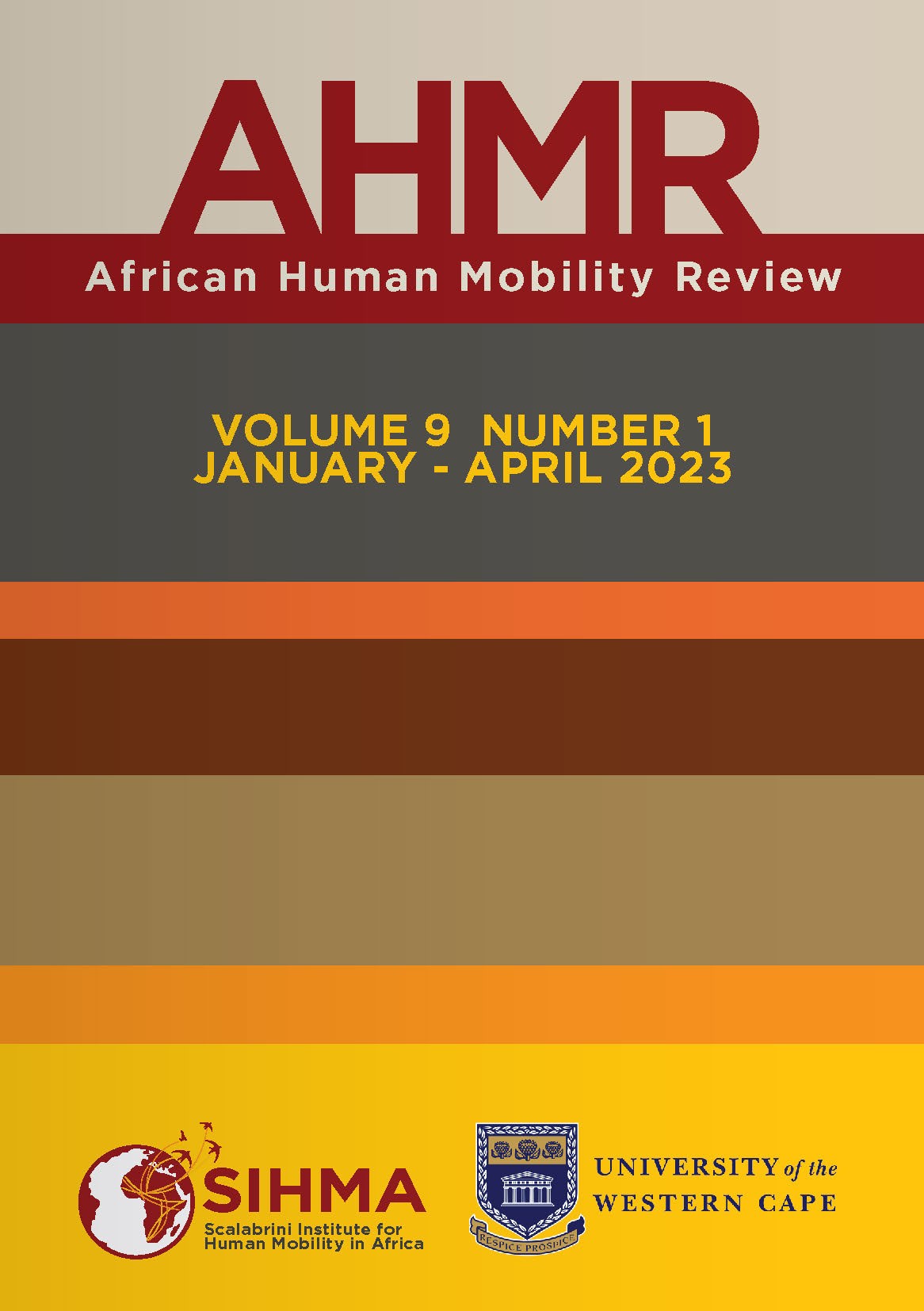 The African Human Mobility Review (AHMR) is an interdisciplinary peer-reviewed on-line journal created to encourage and facilitate the study of all aspects (socio-economic, political, legislative and developmental) of human mobility in Africa.
Through the publication of original research, policy discussions and evidence-based research papers, AHMR provides a comprehensive forum devoted exclusively to the analysis of contemporaneous trends, migration patterns and some of the most important migration-related issues. The journal is accessible on-line at no charge.
AHMR is jointly owned by the Scalabrini Institute for Human Mobility in Africa (SIHMA) and University of the Western Cape (UWC).
At the moment, AHMR is also accredited by the South African Department of Higher Education and Training (DHET) Journal List.
Other websites associated with this journal: https://sihma.org.za/journal
Current Issue: Vol. 9 No. 2 (2023): Migrations Between Africa and China: A Decentered Approach
View All Issues