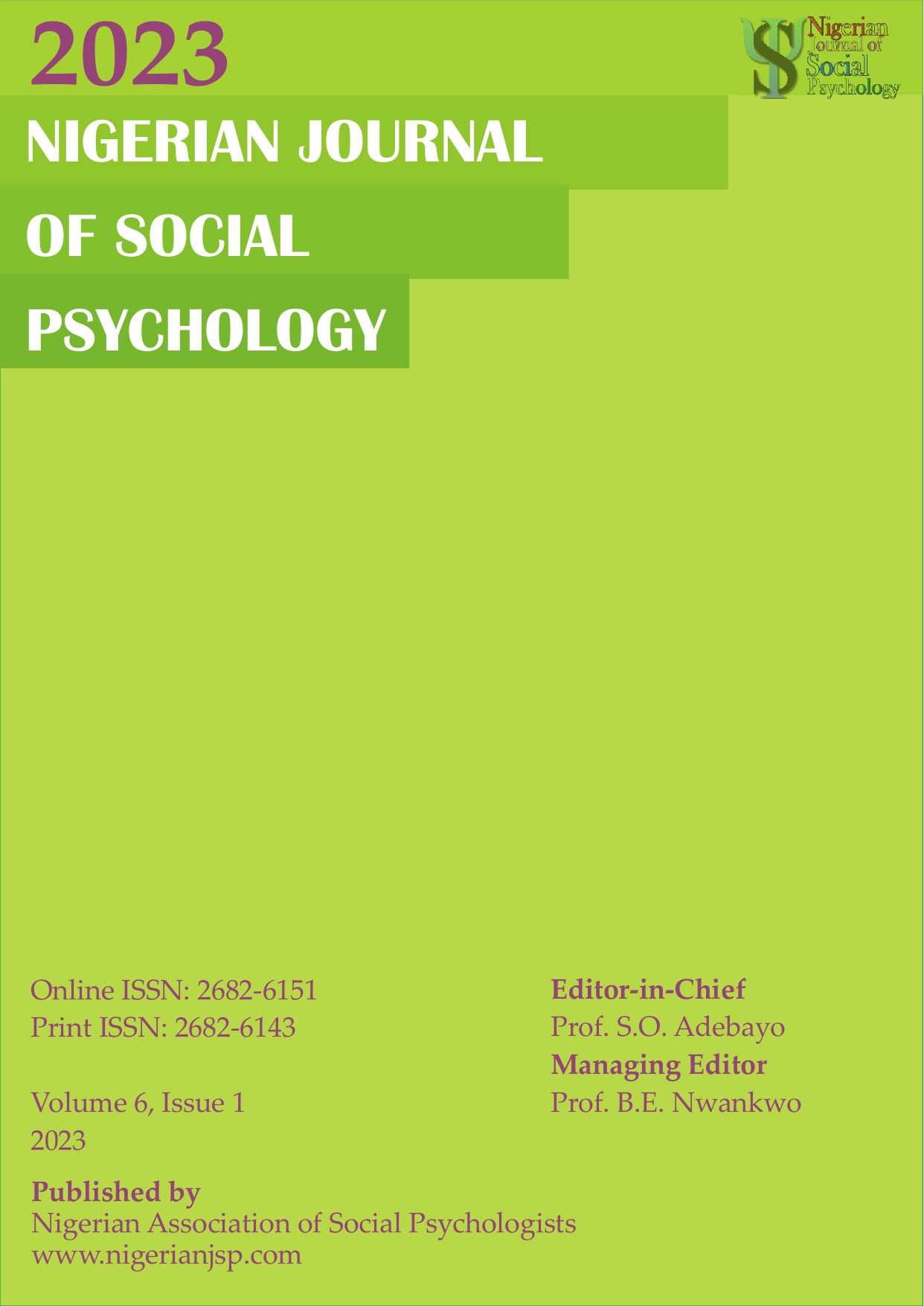 Nigerian Association of Social Psychologists (NASP) is a unit under the Nigerian Psychological Association (NPA) and was inaugurated in March 2018. NASP has a longstanding commitment to maintaining the quality and integrity of research findings in social and personality psychology in Nigeria. This commitment is reflected in our ongoing efforts to identify, adopt, and promote best practices through the association's publication platform, Nigerian Journal of Social Psychology (NJSP).
The Nigerian Journal of Social Psychology (Online ISSN: 2682-6151, Print ISSN: 2682-6143) is open to publication of high quality research on all topics within the field. The topics covered include, among others, intergroup relations, group processes, social cognition, attitudes, social influence and persuasion, self and identity, verbal and nonverbal communication, interpersonal relationships, language and thought, affect and emotion, embodied and situated cognition, cultural and cross-cultural phenomena, societal psychology and individual differences of social-psychological relevance.
NJSP is an international outlet for original empirical papers in all areas of personality and social psychology. Occasionally, NJSP will publish other pieces of particular interest to members of the Association, such as special topical issues, selected symposia, and invited addresses. All papers are reviewed with respect to their scholarly merit.
Note: Regardless of whether you are a member of the Association, you are welcome to view abstracts and to subscribe to its NJSP feed free of charge.

Other websites associated with this journal: https://www.nigerianjsp.com/index.php/NJSP