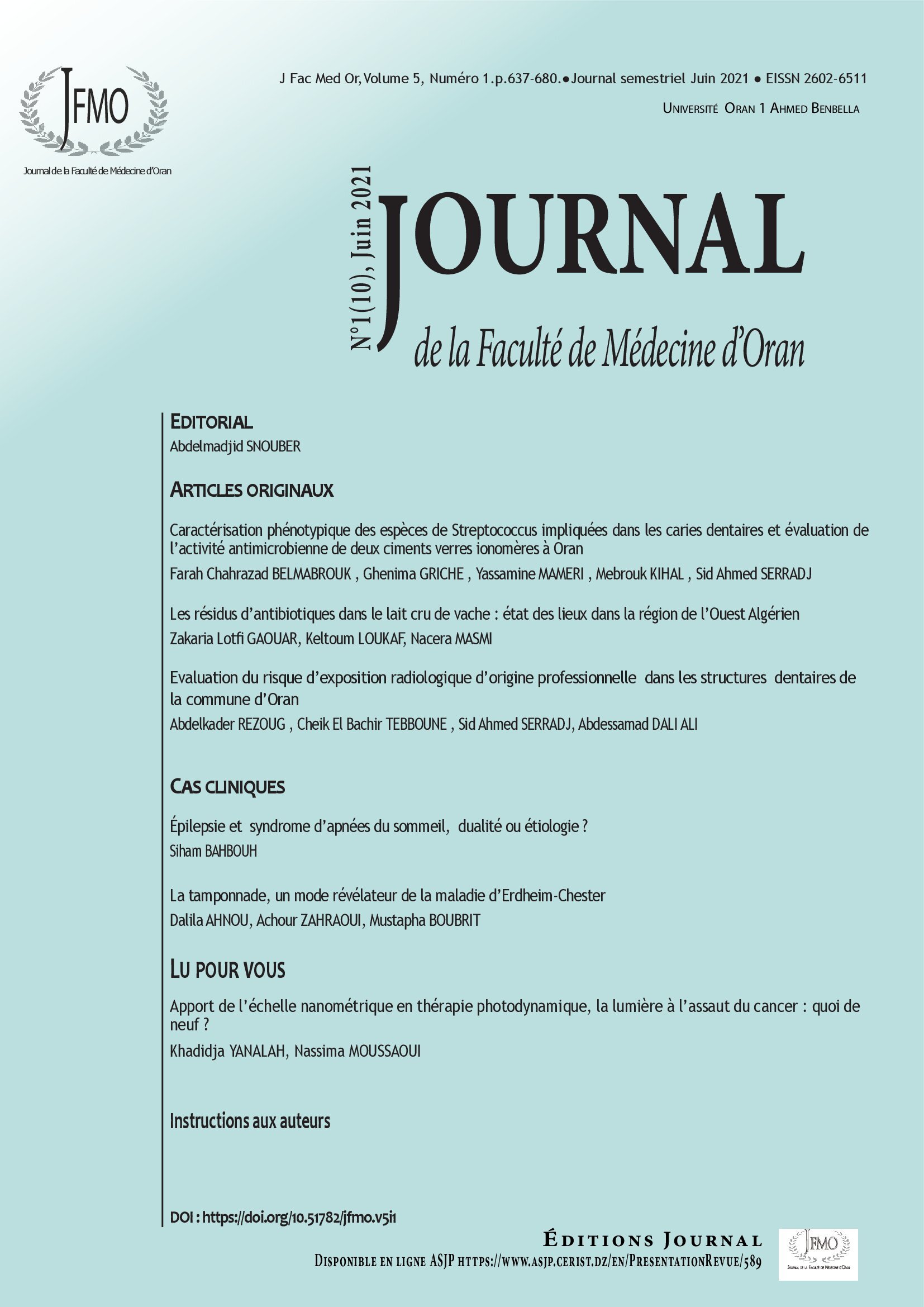 The Journal of Oran Faculty of Medicine (JFMO) is addressed to all health actors in a multidisciplinary perspective (Medicine, Pharmacy, Dental Medicine, Basic Sciences, and Social Sciences). Its objectives are to introduce researchers to scientific writing in order to ensure better visibility of their research work. Its mission is to support research in the health sciences, to promote the sharing of knowledge between researchers and practitioners in the field, and to facilitate the exchange of practices between professionals.
The Journal of Oran Faculty of Medicine is half-yearly. It publishes scientific articles such as Editorials, Original Articles, Systematic Reviews, Updates, Clinical Cases, Methodological Notes and "Read for you". It also publishes letters in response to the Journal articles in the Correspondence Section.
Publications are in French or English. They must comply with the instructions below. These are derived from the manuscript submission standards, proposed by the International Committee of Medical Journal Editors, known as the Vancouver Group (ICMJE) (www.icmje.org).
You can view this journal's website here.