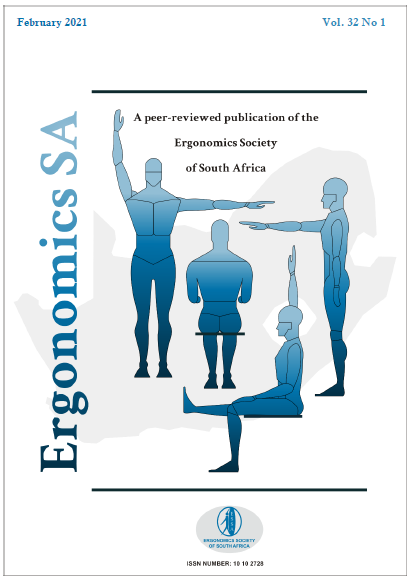 Ergonomics SA (esa) provides a medium for publication of material relevant to occupational conditions and needs in Southern Africa at a time of change unparalleled in history. To this end the journal accepts articles in the following categories: research papers, review articles, conceptual theories, methodological articles involving technology for recording and/or analysing humans at work, observational reports from the field, brief research reports/updates, and news and views.
The editors aim to ensure that professional rigour characterises all published material while recognising that the needs of Southern Africa in this field and of Ergonomics anywhere, are for the generation and dissemination of technical, non-technical, fundamental and applied knowledge. To this end the journal welcomes review papers and encourages contributions to its News and Views section.
This is the only Ergonomics focussed journal in South Africa and on the African continent. The journal is also accredited with the South African DHET.
Other websites associated with this journal: http://reference.sabinet.co.za/sa_epublication/ergosa