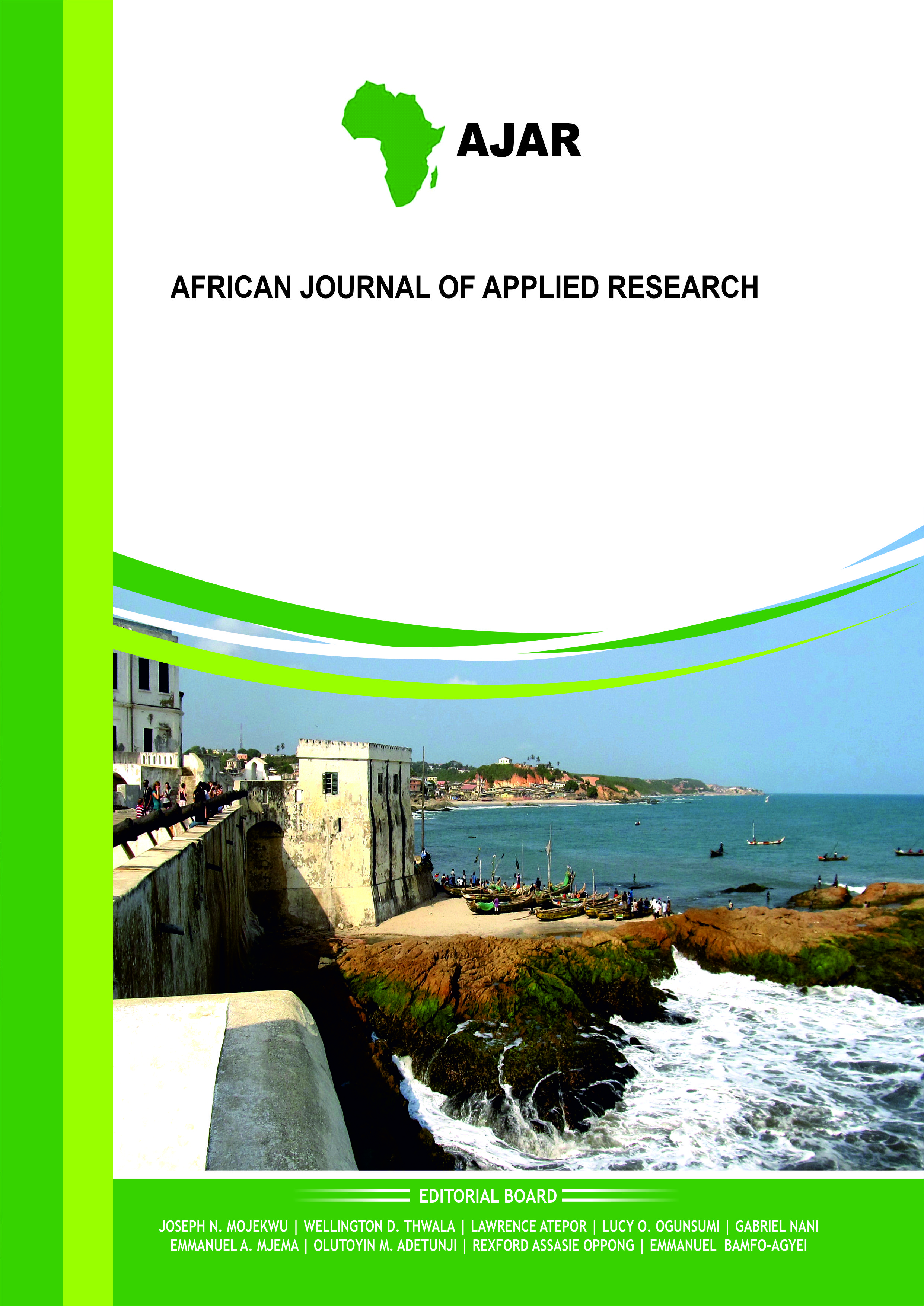 African Journal of Applied Research (AJAR) is owned by The African Applied Researchers Association (AARA), a non-profit international organization that promotes the development and enhancement of research in disciplines of applied technology.

The mission of AJAR is to encourage interdisciplinary research in state-of-the-art methodologies and technologies within its areas of expertise.

AJAR persuades the research and development of innovative technology through excellence in education, research, service, and practices. Through consistent services in research and development, this association successfully builds up a strong correlation with academicians, scientists, researchers, and industrial practitioners.
African Journal of Applied Research opens access for academic work, permitting any users to read, download, copy, distribute, print, search, or link to the full texts of its articles and to use them for any other lawful purpose. All the articles published in this journal are free to access immediately from the date of publication. We do not charge any fees for any reader to download articles for their own scholarly use.
Other journals associated with this website: https://www.ajaronline.com/index.php/AJAR/index