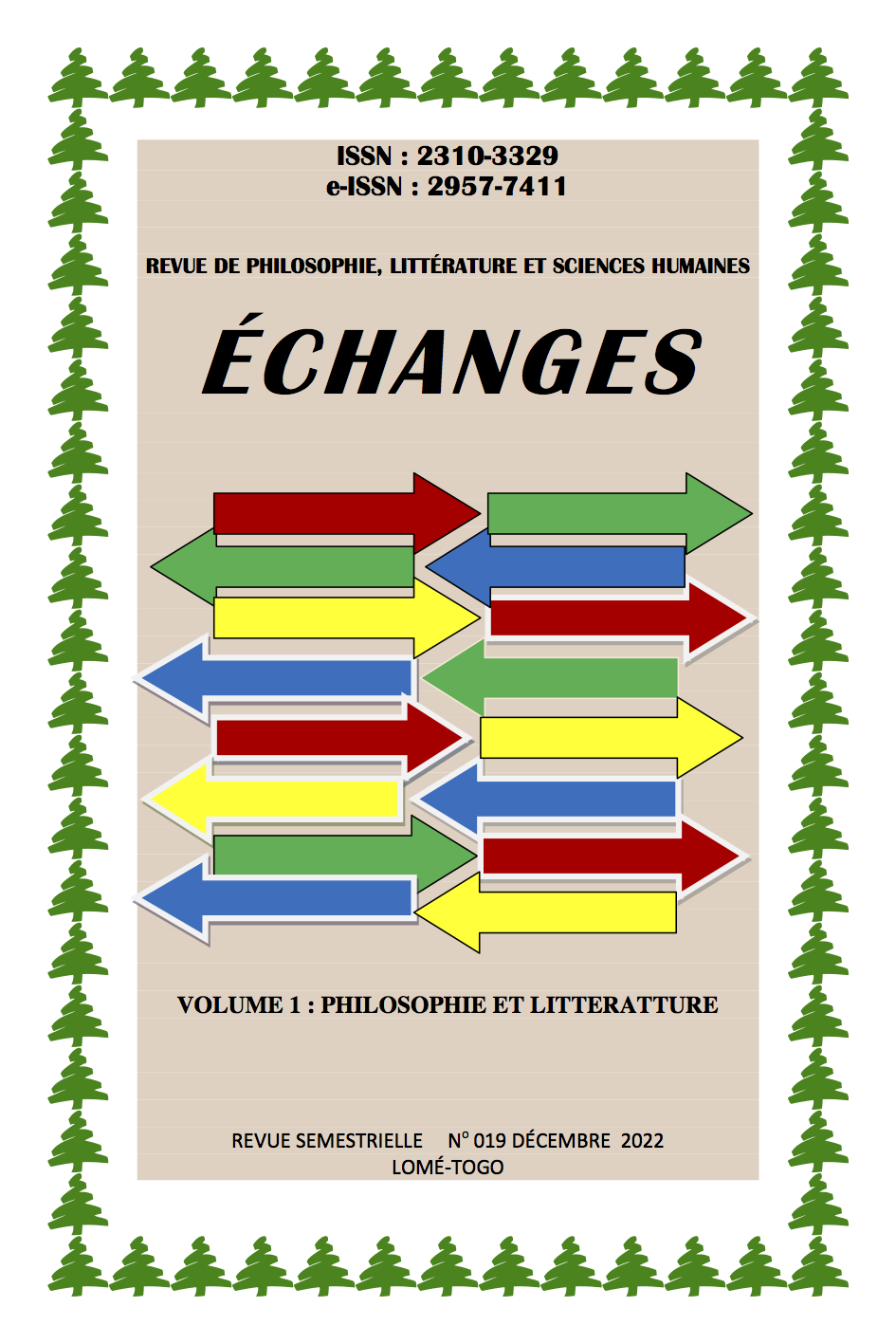 Échanges est une revue du Laboratoire d'Analyse des Mutations politico-juridiques, Économiques et sociales (LAMPES) de la Faculté des Sciences de l'Homme et de la Société (FSHS) de l'Université de Lomé (Togo). Revue papier et numérique en français et en anglais, Échanges est conçue comme un outil de diffusion de la production scientifique en philosophie, littérature et sciences humaines. Cette revue universitaire à comité scientifique international se veut un lieu de recherche pour une approche interdisciplinaire, de croisement d'idées afin de favoriser le franchissement des frontières disciplinaires. Elle veut œuvrer à l'ouverture des espaces de connaissance en posant des passerelles entre différents domaines du savoir. C'est ainsi qu'elle met en dialogue les sciences humaines, la littérature et la réflexion philosophique et entend garantir un pluralisme de points de vues.
La revue publie différents articles, actes de colloques, essais, présentation de livre, textes de référence originaux et inédits.
Échanges is a journal of the Faculty of Humanities and Social Sciences (FSHS) of the University of Lomé (Togo). A paper and digital journal in French and English, Échanges is designed as a tool for disseminating scientific production in philosophy, literature and the humanities.

This university journal with an international scientific committee aims to be a place of research for an interdisciplinary approach, of crossing ideas in order to encourage the crossing of disciplinary borders.

It wants to work towards opening up spaces of knowledge by building bridges between different areas of knowledge. This is how it puts the human sciences, literature and philosophical reflection into dialogue and intends to guarantee a pluralism of points of view. The journal publishes various articles, conference proceedings, essays, book presentations, original and unpublished reference texts.
You can view the journal's website here.