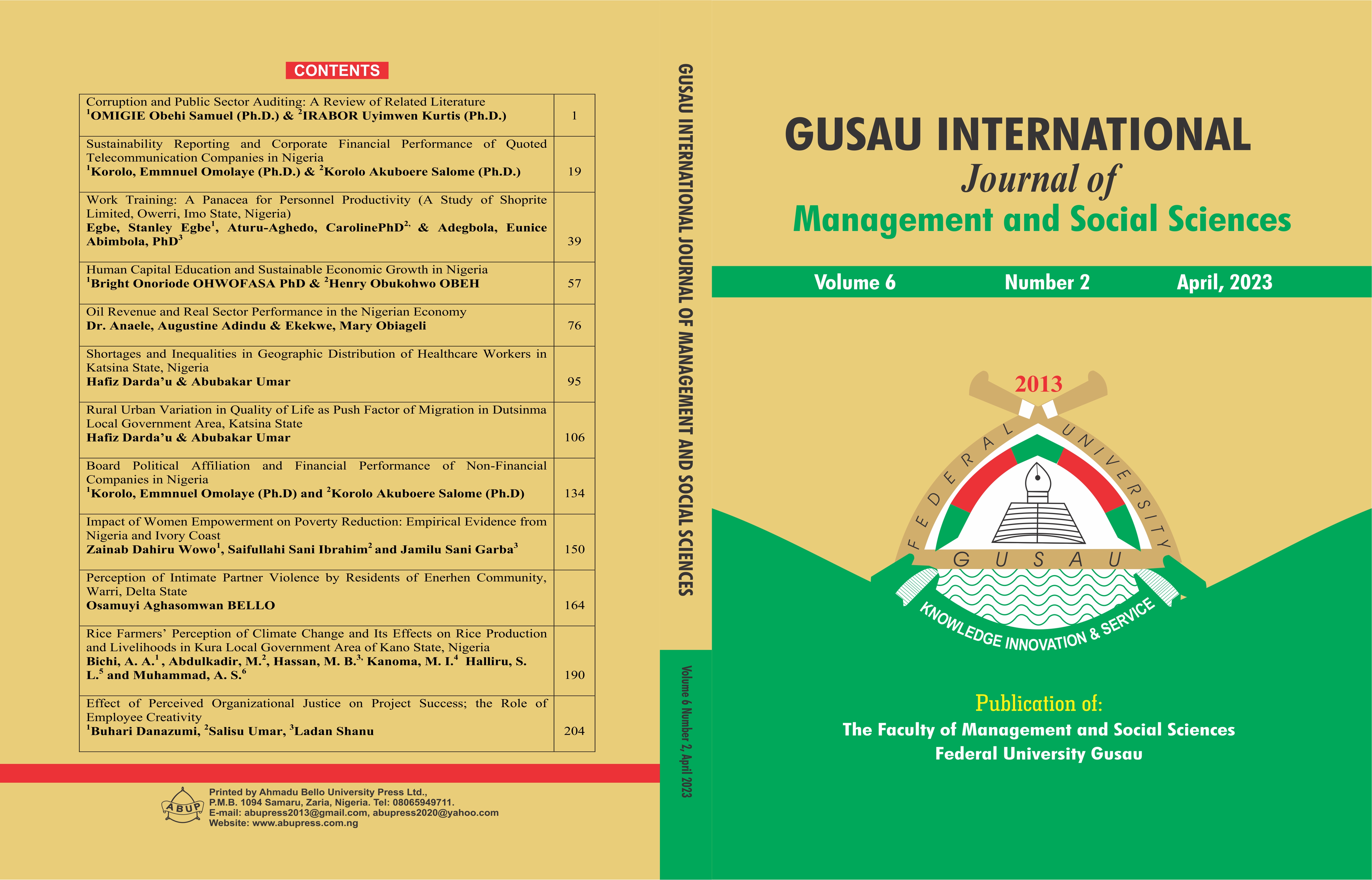 Gusau International Journal of Management and Social Sciences (GIJMSS) is a biannual (October and April) academic journal, which welcomes contribution from the diverse fields of Management and Social Sciences. The mission is to publish high quality papers from all over the world and make GIJMSS a high ranked journal.

GIJMSS adheres to a rigorous double-blind reviewing policy and all submissions are evaluated initially by the Editorial Board and only those papers that meet the specific and editorial standard of the journal, and fits within its aims and scopes will be subjected to blind review. The Editorial Board reserves the right to modify part of the papers adjudged acceptable for publication.
You can view the journal's own website here.