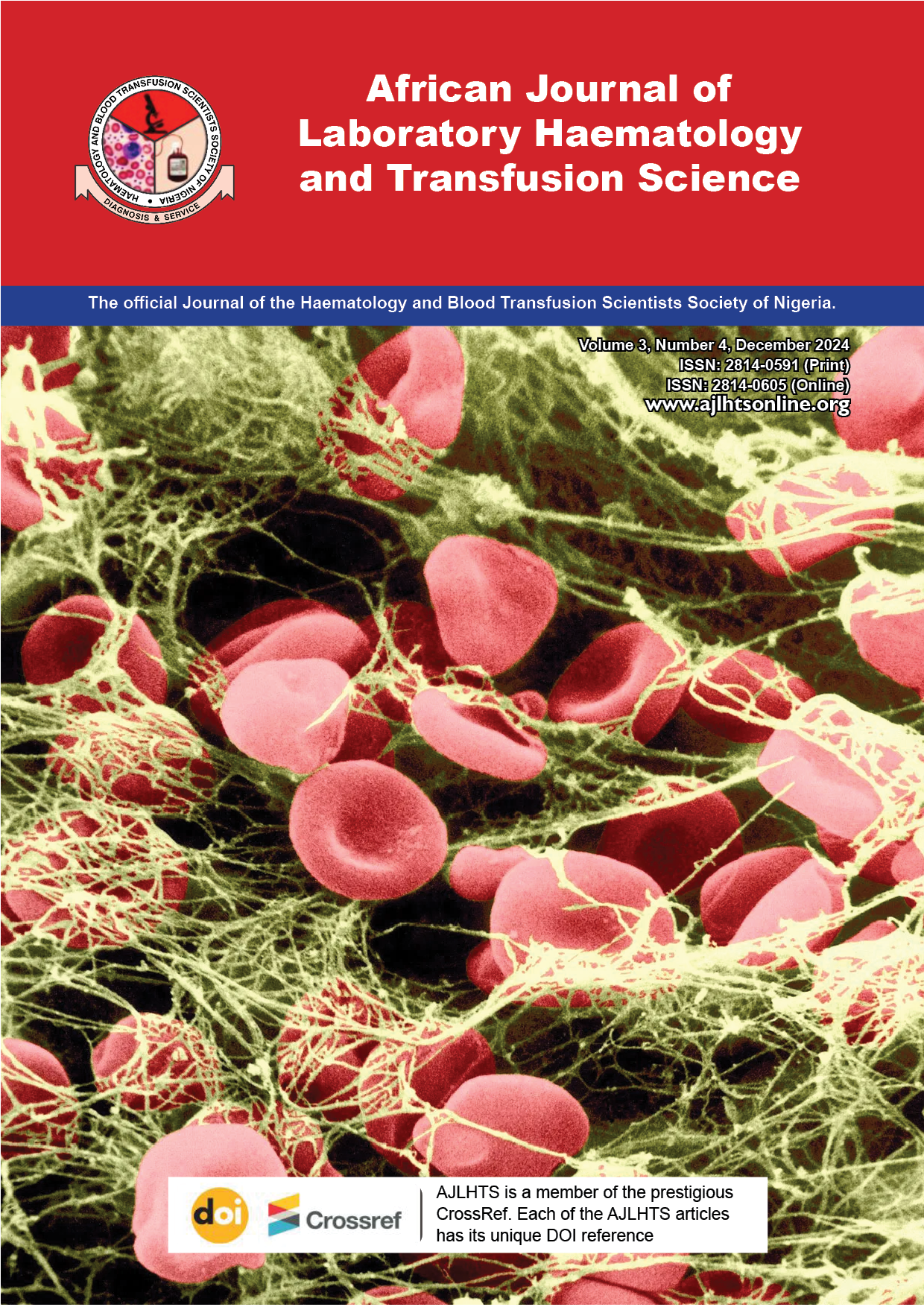 The African Journal of Laboratory Haematology and Blood Transfusion is the official journal of the Haematology and Blood Transfusion Scientists Society of Nigeria (HBTSSN).
The journal provides a platform for academics, new researchers, authors, Medical Laboratory Scientists and other related disciplines in medicines for publication of their new development in research and practice in their various fields as earlier mentioned.
The journal covers articles, reviews, short communications, case studies and correspondence in haematology, haemostasis and thrombosis, blood transfusion, immunohaematology, immunology, molecular biology and other areas related to haematology and blood transfusion.
You can view this journal's website here.