Article Sidebar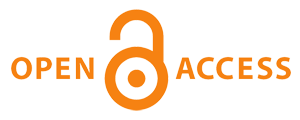 Published:
Sep 17, 2023
Keywords:
nuclear war; Science and Security Board; health professionals;
Article Details
Articles published in the Ghana Medical Journal may not be published elsewhere without the consent of the publishers. Request for consent for reproduction of material published in the Ghana Medical Journal should be addressed to the Editor-in-Chief. The publisher of this Journal reserves the right of copyright of all articles published in the Journal. It should also be understood by all authors that articles approved for publication in the journal are also deemed for publication online by the publisher.
Ghana Medical Journal is an Open Access journal and applies the Creative Commons Attribution (CC BY) license (Creative Commons Attribution License) 4.0 International. See details on the Creative Commons website (https://creativecommons.org/licenses/by/4.0/) to articles and other content published in the Journal.
Main Article Content
Reducing the risks of nuclear war—the role of health professionals
Kamran Abbasi
British Medical Journal
Parveen Ali
International Nursing Review
Virginia Barbour
Medical Journal of Australia
Kirsten Bibbins-Domingo
Journal of the American Medical Association
Marcel GM Olde Rikkert
Dutch Journal of Medicine
Peng Gong
Chinese Science Bulletin
Andy Haines
London School of Hygiene and Tropical Medicine
Ira Helfand
International Physicians for the Prevention of Nuclear War
Richard Horton
The Lancet
Bob Mash
African Journal of Primary Health Care & Family Medicine
Arun Mitra
International Physicians for the Prevention of Nuclear War
Carlos Monteiro
Revista de Saúde Pública
Elena N. Naumova
Journal of Public Health Policy
Eric J. Rubin
New England Journal of Medicine
Tilman Ruff
International Physicians for the Prevention of Nuclear War
Peush Sahni
National Medical Journal of India
James Tumwine
African Health Sciences
Paul Yonga
East African Medical Journal
Chris Zielinski
University of Winchester
Abstract
In January, 2023, the Science and Security Board of the Bulletin of the Atomic Scientists moved the hands of the Doomsday Clock forward to 90 s before midnight, reflecting the growing risk of nuclear war. In August, 2022, the UN Secretary-General António Guterres warned that the world is now in "a time of nuclear danger not seen since the height of the Cold War. The danger has been underlined by growing tensions between many nuclear armed states. As editors of health and medical journals worldwide, we call on health professionals to alert the public and our leaders to this major danger to public health and the essential life support systems of the planet and urge action to prevent it.