Nutrient and Bacteria Concentrations in the Coastal Waters off Zanzibar Town
Frank Nyanda

Institute of Marine Sciences

Regina P. Mtei

Salim M. Mohammed

Aviti John Mmochi

Institute of Marine Sciences
Keywords:
Water quality, nutrients, coliforms, sewage, contaminants.
Abstract
Abstracts
This study assessed the concentrations and distribution of nutrients (ammonium, nitrate, nitrite, soluble reactive phosphorous) and bacteria (total and faecal coliforms) in the waters off Zanzibar Town. The study covered both the SE and NE monsoon and the two transition periods for a total of one year. Nutrient concentrations near a sewage outlet in the Bwawani area and Port sites showed values that exceeded concentrations considered acceptable for healthy reef ecosystems. The mean concentrations of total coliforms were within the ranges reported previously in the area, but faecal coliform concentrations were comparatively higher. Stations close to a sewage outlet showed the highest mean concentrations of contaminants compared to those further from the pollution source. Stations located in the shallow waters off Bawe and Changuu Islets showed slightly higher mean values compared to those located in the deeper waters between Zanzibar Town, and Bawe and Changuu Islets, which showed lowest mean values. The study has shown that the surface coastal waters off Zanzibar Town are contaminated with nutrients and coliforms due to raw sewage effluents from the Zanzibar Municipality and the distribution of these contaminants are mainly determined by seasonal monsoon winds. Therefore, there is an urgent need to treat the waste before discharging it into the coastal waters.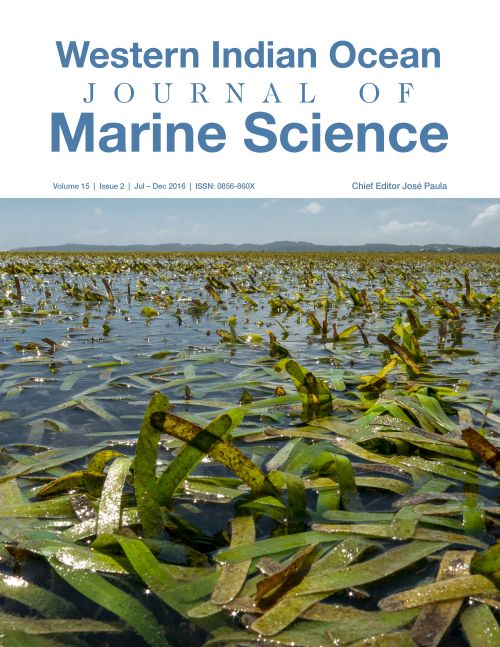 Copyright is owned by the journal.