Microalgal distribution, diversity and photo-physiological performance across five tropical ecosystems around Mauritius Island
Shamimtaz Bibi Sadally

Nawsheen Taleb-Hossenkhan

Department of Biosciences, Faculty of Science

Ranjeet Bhagooli

University of Mauritius
Keywords:
chlorophyll a, D-PAM, estimated productivity, microalgae, micro-phytoplankton, micro-phytobenthos, photo-physiology, tropical ecosystems
Abstract
Microalgal density, diversity, photo-physiology and estimated productivity along with physico-chemical conditions across five tropical ecosystems, both at the water column and sediment levels, around Mauritius Island were assessed. The ecosystems studied were coral reefs of Blue Bay (CRBB), the seagrass bed of Mahebourg (SEBM), the mangroves ecosystem at Pointe D'Esny (MAPD), the sandy beach of Blue Bay (SBBB) and the estuarine area of Le Goulet (ESTLG). Microalgal density in the water column (micro-phytoplankton) was highest in the MAPD (2.55±0.22 x 106 cellsL-1) and the CRBB areas (2.20±0.13 x 106 cellsL-1), while for the sediment (micro-phytobenthos) the SBBB samples had the highest density (2.43±0.14 x 105 cellsL-1). Diatom was the most abundant microalgal group, followed by dinoflagellate and cyanobacteria. A total of 41 micro-phytoplankton genera while a total of 33 micro-phytobenthos genera were recorded. Higher diversity of micro-phytoplankton and micro-phytobenthos occurred at SBBB. Although Navicula spp. was consistently present in high abundance in all the studied ecosystems, other species such as Cylindrotheca, Stauroneis, and Oscillatoria and Alexandrium species occurred in high percentages in the water column of the CRBB, SBBB and ESTLG areas, respectively. Chlorophyll a concentration was high in the water column of the MAPD (1.49 ± 0.08 mgm-3), and sediment of the CRBB (31.68 ± 6.59 mgm-2) and the SBBB (28.10 ± 5.28 mgm-2) areas. The ESTLG sediment had the highest relative electron transport rate while a low non-photochemical quenching MAPD area. Estimated productivity was about 10-40 folds higher in the micro-phytobenthos of the sediment compared to the micro-phytoplankton of the water column though the latter had a higher diversity of microalgae. These findings indicate differential estimated primary productivity of micro-phytoplankton and micro-phytobenthos at the five tested tropical marine ecosystems.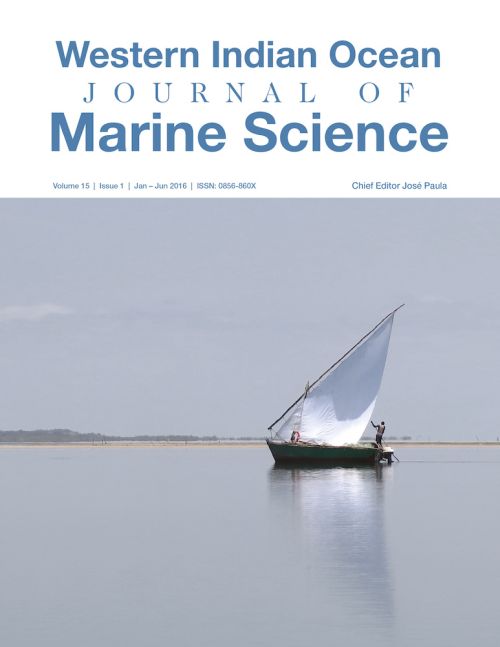 Copyright is owned by the journal. The articles are open access articles distributed under the terms and conditions of the Creative Commons Attribution (CC BY 4.0) licence.