Efficacy of Lactobacillus plantarum and Saccharomyces cerevisiae on growth improvement of hybrid Nile and Rufiji tilapia populations
Levinus L. Mapenzi

University of Dodoma

Matern S.P. Mtolera

University of Dar es Salaam

Dirk J. de Koning

Swedish University of Agricultural Sciences

Aviti J. Mmochi

University of Dar es Salaam
Keywords:
probiotics, growth performance, salinity, hybrids, Oreochromis species
Abstract
An investigation of the role of Lactobacillus plantarum and Saccharomyces cerevisiae on growth performance of hybrids from Oreochromis niloticus and Oreochromis urolepis urolepis was carried out in plastic tanks at 10 fish/m3 density and a salinity of 25 units. The probiotic treatments were 2, 4 and 6 g/kg feed while the control feed did not include any probiotics. Growth parameters were measured fortnightly and water quality parameters monitored every day. Survival rate and water quality factors revealed non-significant variations (p > 0.05). Final weight differed significantly among the treatments (p < 0.05). Furthermore, Food Conversion Ratio (FCR), Specific Growth Rates (SGR), and weight gain did not differ significantly (p > 0.05) between the control and 2 g/kg treatments. However, the 4 and 6 g/ kg feed treatments showed significant differences (p < 0.05) from the control diet and 2 g/kg for both L. plantarum and S. cerevisiae. The condition factor did not show any significant difference (p > 0.05) among the treatments. Results of this study indicate that increasing the quantity of commercial probiotics in feeds improved growth rates. Condition factor observed in the treatments could be due to the role of the tested probiotics in improving the water quality of tanks. Therefore, probiotics could potentially be used to enhance coastal aquaculture development.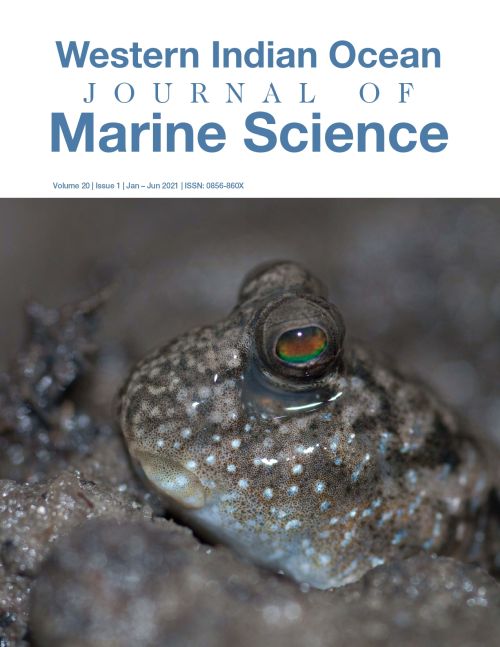 Copyright is owned by the journal. The articles are open access articles distributed under the terms and conditions of the Creative Commons Attribution (CC BY 4.0) licence.