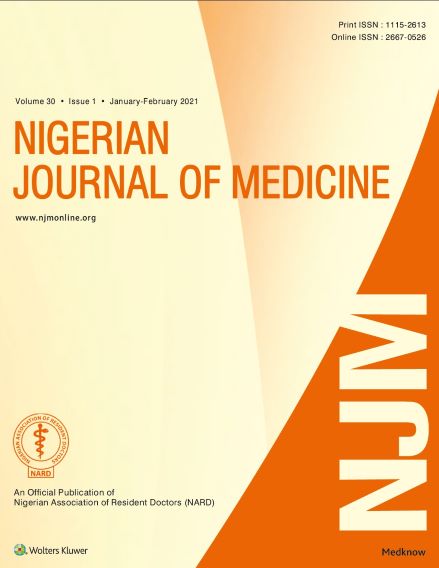 Nigerian Journal of Medicine ( NJM) , is the official publication of Nigerian Association of Resident Doctors ( NARD), established in 1990. It is an international peer-reviewed print and online bi-monthly journal.
NJM publish scientific reports on human subjects in the form of original articles, review articles, case reports and letters. The journal covers technical and clinical studies related to medicine, dentistry and allied sciences. Articles with clinical interest and implications are only considered for publication.
The journal allows free access ( Open Access) to it's contents.
Other websites related to this journal: www.journalonweb.com/njm and www.njmonline.org