The Journal seeks papers that are well grounded in the theory and practice of business which are relevant to scholars, educators, and practitioners of business. The articles should have strong theoretical contributions and demonstrate a linkage to their application in the practice of business. Moreover, the articles should be based on empirical research either qualitative or quantitive or book reviews. See
http://www.kcajournals.com/index
for more information.
Reviewers needed:
KCA Journal of Business Management
is desperately looking for peer-reviewers with expertise in the fields of marketing, strategic management, human resource management, and entrepreneurship. Reviewers should have a PhD qualifiction or some experience in paper reviewing with supervision. Interested persons can send a one page summary of their CV to Renson Muchiri - rmuchirimwangi@yahoo.com The journal can be found at
http://www.kcajournals.com/
.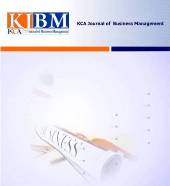 Vol 4, No 1 (2012)

Open Access

Subscription or Fee Access
Table of Contents
Articles
ISSN: 2071-2162