Additions to the marine decapod (Crustacea: Decapoda) fauna of South Africa
Jannes Landschoff

Sea Change Project, Sea Change Trust

Charles L. Griffiths

Department of Biological Sciences and Marine Research Institute, University of Cape Town

Lara J. Atkinson

South African Environmental Observation Network, Egagasini Node

Kerry J. Sink

South African National Biodiversity Institute, Kirstenbosch

Thomas P. Botha

Department of Biological Sciences and Marine Research Institute and South African Environmental Observation Network, Egagasini Node
Keywords:
fauna list, marine biodivesity, new records, photographic records, citizen science
Abstract
This report adds five previously unreported species to the decapod crustacean fauna of South Africa, as well as removing one species previously listed in error. It also documents locality (and/or reference specimen) data for 12 other species, most of which had been depicted in regional field guides, but without reporting when and where they had been collected. Almost all the species added were already known from adjacent African countries and their ranges are here extended into South Africa. Although some of these records are based on photographs, rather than collected specimens, it is argued that such records should be accepted as adequate evidence for inclusion of at least visually-distinctive crustacean species into the regional fauna.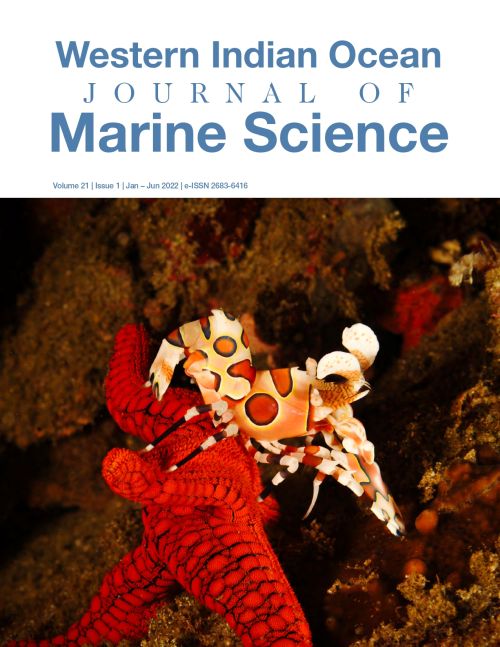 Copyright is owned by the journal. The articles are open access articles distributed under the terms and conditions of the Creative Commons Attribution (CC BY 4.0) licence.