Political Alienation and Electoral Participation in Nigeria's Democratization Process:A Survey of Voter Behavior in the 2019 General Elections
Keywords:
alienation, voter participation, democratization process, popular representation, 2019 elections
Abstract
The attainment of adequate electoral participation in a democratic setting is essential to maintain legitimacy, credibility, and stability since democracy is about popular representation. However, from available data worldwide, voter participation is gradually on the decline. The study aimed to ascertain the reasons, nature and implication of voter abstention for Nigeria's democratic development. This study thus surveyed the perceptions of Nigerians on the factors influencing low-level participation of eligible voters in the Nigerian electoral process. The study adopted the mixed model research design. A sample of 1,200 respondents was chosen from the selected local government areas of the six zones using the stratified random sampling technique. The simple percentages and Pearson's Correlation Coefficient statistical technique were used to test and determine the degree of association intrinsic in the stated research questions for the quantitative data. The descriptive-analytical technique was adopted to analyze the qualitative aspect of the data. The findings from the study showed that the failure of elected political officers to fulfill electoral promises, electoral fraud, and violence, are responsible for voter alienation in Nigeria. Consequently, the following suggestions are made: The elected political officials should ensure good governance based on meeting the needs of the citizenry; fraudulent practices during elections should be penalized with appropriate sanctions and the governments at all levels should put on modalities to mitigate the incidences of violence during elections. Achieving a credible, free, fair and effective electoral process would, therefore, require the partnership of all stakeholders in the Nigerian democratic project.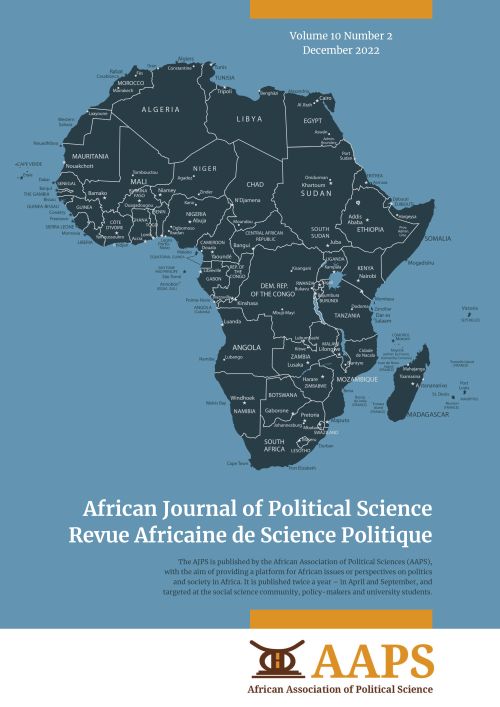 Copyright (c) 2023 God'stime Igiebor
This work is licensed under a Creative Commons Attribution-NonCommercial 4.0 International License.
Copyright for articles published in this journal is retained by the journal.