Polio: The Disease that Reemerged after Six Years in Ethiopia
Keywords:
Polio, Ethiopia, Poliovirus, reemergence, circulating vaccine-derived poliovirus
Abstract
BACKGROUND፡ Polio is a disabling and potentially deadly disease caused by a wild poliovirus and vaccine-derived poliovirus. The purpose of this review is to discuss the current situation of polio in Ethiopia.
METHOD: Relevant scientific articles on Polio were searched from different data bases and websites.
RESULTS: The first wild poliovirus in Ethiopia was detected in 1999, followed by detection of few cases in 2000 and 2001. No wild poliovirus was detected in Ethiopia for the next 3 years (2001-2003). However, the disease resurged again in the country between 2004 and 2008 due to challenge to provide sufficient oral
poliovirus vaccine coverage, migration and cross border economic activities and lack of good acute flaccid paralysis surveillance. After almost 5 years with no wild polio virus, Ethiopia again affected by polio outbreak importation in 2013. However, due to multiple supplementary immunization activities campaigns of improved quality and enhanced surveillance, the outbreak was eventually successfully interrupted within 6 months of confirmation. The most recent emergence of polio in Ethiopia has seen in this year (2020) six years after the country documented zero polio cases since 2014. The cause of the resurgence of the disease is circulating vaccine derived polio virus-2. Currently, Ethiopia has been conducting outbreak response by declaring Mop-up campaigns since September 2020.
CONCLUSIONS: Therefore, it can be recommended that: - 1. The country has to completely shift from oral polio virus vaccine to inactivated polio vaccine so that the risk of vaccine derived polio will be diminished; 2. Ethiopia has to strengthen the mop up campaign that it has started in September 2020 following the reemergence of the disease in the country; 3. Ethiopia has to strengthen surveillance for acute flaccid paralysis in order to rapidly detect any new virus importation and to facilitate a rapid response.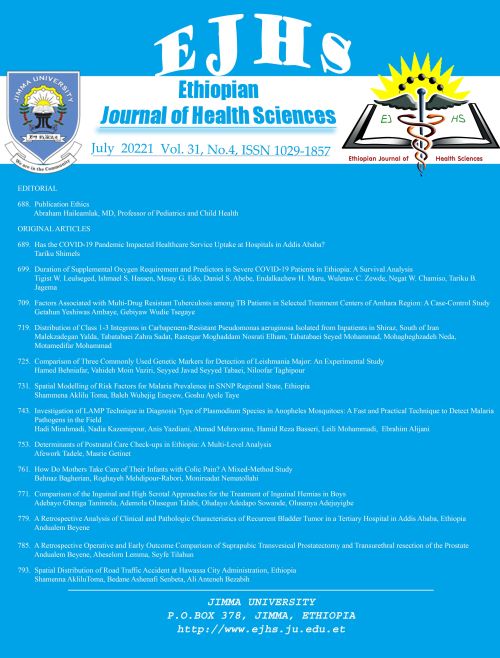 Copyright belongs to the journal.