Microplastic pollution in the surface waters of creeks along the Kenyan coast, Western Indian Ocean (WIO)
Keywords:
microplastics, marine, Kenya coast, Western Indian Ocean
Abstract
Microplastic pollution has been recognized as a global threat in marine environments and a danger to prey, predators and humans. Yet there have been limited studies in the Western Indian Ocean (WIO) and along the Kenyan coast making it difficult to estimate the extent of such pollution. This is the first study on microplastics (MPs) in the surface waters within creeks (Tudor, Port-Reitz and Mida creeks) in Kenya. Sampling was done in January/ February and September 2018 to collect microplastics from surface water. Neuston nets of 500 μm (large) and 250 μm (medium) size were towed for ten minutes and 50 litres of seawater sieved through a 20 μm net (small) in three replicates. The samples were digested in 10 % Potassium Hydroxide, sieved, and then filtered with cellulose nitrate membrane microfilters. Concentrations of total microplastics, different shapes and colours were established under a microscope. High concentrations of small size (20-250 μm) MPs were encountered and Tudor and Port Reitz had higher concentrations compared to Mida Creek. The study provides data on microplastic concentrations within the creeks and recommends focussing on small size microplastics for monitoring purposes, which due to their high concentrations can be hazardous to organisms.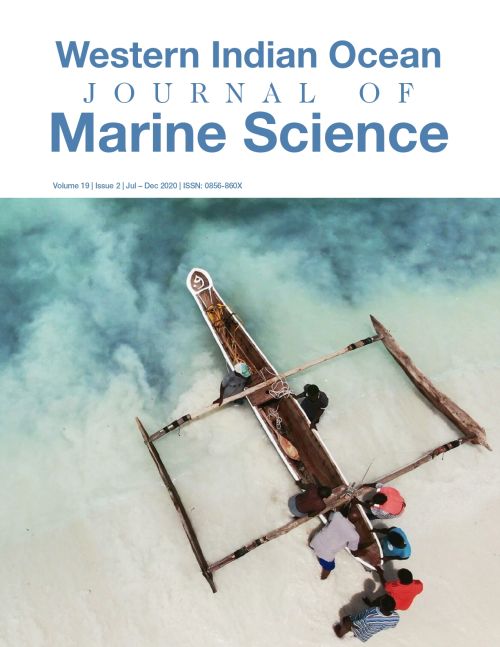 Copyright is owned by the journal. The articles are open access articles distributed under the terms and conditions of the Creative Commons Attribution (CC BY 4.0) licence.