Local people and mangroves: Ecosystem perception and valuation on the south west coast of Mauritius
Shafiiq Abib

UoM

Chandani Appadoo

UNIVERSITY OF MAURITIUS
Keywords:
ecosystem services, Mauritian Creole, survey questionnaire, awareness score
Abstract
Mangrove ecosystem services are multi-dimensional (ecological, socio-cultural and economic), and their valuation is complex as not all of these dimensions are quantifiable in terms of monetary value. The main goal of this study was to determine the perception of local residents on the economic values of the mangrove ecosystem along the south west coast of Mauritius (Savanne and Black River Districts). A survey questionnaire (Savanne district, N=142; Black River district, N=126) was designed electronically in English and Mauritian Creole language using dichotomous, multiple choices and closed ended questions. The mean value for the awareness score was 52.3 and the standard deviation was 4.8 for the district of Savanne as compared to Black River district, where the mean value was 53.8 and the standard deviation was 9.0. The mangrove products harvested by locals from the surveyed sites were fish, crabs and oysters. The respondents were less willing to contribute to mangrove conservation activities both in terms of money (Savanne district, 4.2 %; Black River district, 3.9 %), and time (Savanne district, 7 %; Black River district, 4 %). Hence, campaigns and education programmes are critical to raise the awareness and concern of local residents to achieve Sustainable Development Goal (SDG) 14 in Small Island Developing States (SIDS) like Mauritius.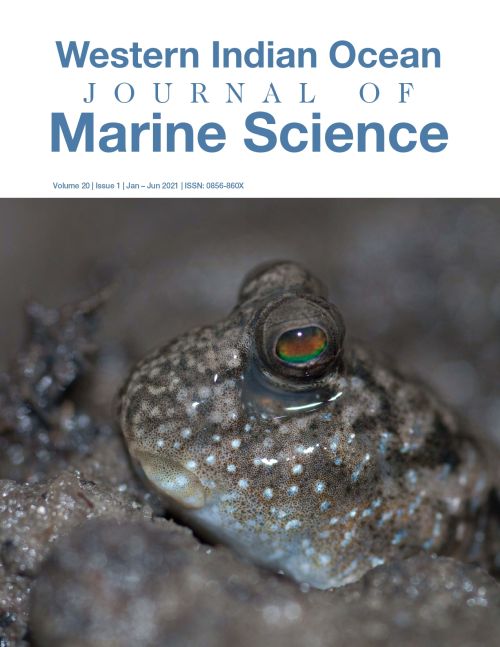 Copyright is owned by the journal. The articles are open access articles distributed under the terms and conditions of the Creative Commons Attribution (CC BY 4.0) licence.