Local perceptions, opportunities, and challenges of community-based ecotourism in Gazi Bay, Kenya
Keywords:
community-based ecotourist, perception, community participation, mangrove conservation, Gazi Bay, Kenya
Abstract
Community Based Ecotourism (CBET) has the potential to both improve the conservation status of mangrove ecosystems and stimulate local economies. However, these ecotourism initiatives often fail due to a lack of active local participation, poor management and a lack of an appropriate benefit sharing scheme. This paper explores perceptions, opportunities and challenges of community mangrove-based ecotourism in Gazi Bay, Kenya. Data collected from household surveys, key informant interviews and focus group discussions were used to examine local perceptions, challenges and opportunities with respect to their participation in ecotourism as a tool for mangrove conservation. The results obtained indicated that 81.4 % of the Gazi village community was aware of the ecotourism activities being undertaken in the area with 62.8 % acknowledging the socio-economic as well as the environmental impacts of the ecotourism activities. Also, 66.0 % of the local community identified cultural traditions and local skills possessed by the community as having the potential to promote sustainable ecotourism activities in the area. For the design and implementation of any ecotourism venture and the management of mangroves to be sustainable, including that undertaken by the Gazi community, this study recommends prioritising effective local participation and capacity building. In addition, private sector involvement is essential for the mobilisation of resources to further enhance the management and conservation of mangroves in the long-term. The results provide key insights needed not only to improve the design and management of community-led marine conservation initiatives but also for ensuring that optimal conservation benefits are achieved.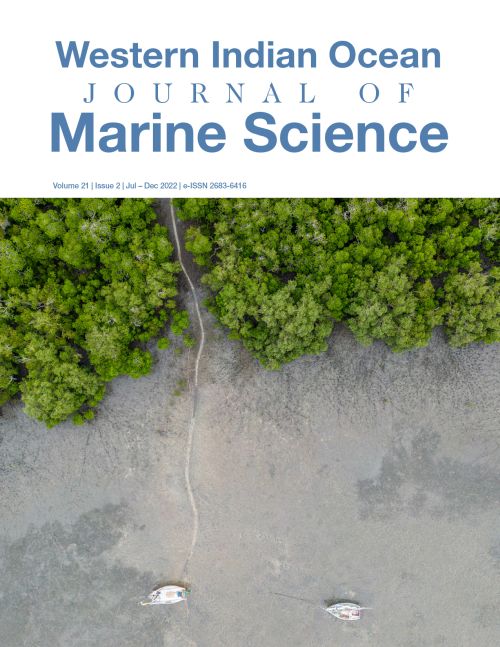 Copyright (c) 2022 Western Indian Ocean Journal of Marine Science
This work is licensed under a Creative Commons Attribution 4.0 International License.
Copyright is owned by the journal. The articles are open access articles distributed under the terms and conditions of the Creative Commons Attribution (CC BY 4.0) licence.