Article Sidebar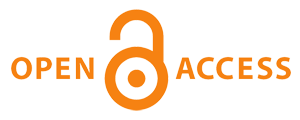 Published:
May 23, 2021
Article Details
A.    AFRICAN HEALTH SCIENCES OPEN ACCESS POLICY
While African Health Sciences has been freely accessible online there have been questions on whether it is Open Access or not. We wish to clearly state that indeed African Health Sciences is Open Access. There are key issues regarding Open Access needing clarification for avoidance of doubt:
1.      Henceforth, papers in African Health Sciences will be published under the CC BY (Creative Commons Attribution License) 4.0 International. See details on https://creativecomons.org/)
2.      The copyright owners or the authors grant the 3rd party (perpetually and in advance) the right to disseminate, reproduce, or use the research papers in part or in full, format/medium as long as:
No substantive errors are introduced in the process
Attribution of authorship and correct citation details are given
The referencing details are not changed.
Should the papers be reproduced in part, this must be clearly stated.
3.      The papers will be freely and universally accessible online in an easily readable format such as XML in at least one widely recognized open access repository such as PUBMED CENTRAL.
B. ABRIDGED LICENCE AGREEMENT BETWEEN AUTHORS AND African Health Sciences
I submitted my manuscript to African Health Sciences and would like to affirm that:
1.0  I am authorized by my co-authors to enter into these arrangements.
2.0 I guarantee, on behalf of self and co-authors:
That the paper is original, and has not been published in any other peer-reviewed journal; nor is it under consideration by other journal (s). It does not infringe existing copyright or any other person's rights
That we are/I am the sole author(s) of the paper and with authority to enter into this agreement. My granting rights to African Health Sciences is not in breach of any other obligation
That the paper contains nothing unlawful, or libelous. Nor anything that would constitute a breach of contract, confidence or commitment given to secrecy, if published
That I/we have taken care to ensure the integrity of the article.
3.0  I and all co-authors, agree that the paper, if accepted for publication, shall be licensed under the Creative Commons Attribution License 4.0. (see https://creativecommons.org/)
Main Article Content
AFYA BORA CONSORTIUM FELLOWSHIP: a journey of success in Global Health Leadership Training
Onesmus Gachuno
Theresa Odero
Esther Seloilwe
David Urassa
Edith Tarimo
Damalie Nakanjako
Nelson Sewankambo
Ndeso S Atanga
Edie G Halle-Ekane
Yukari Manabe
Kristin N Hosey
Susan A Chapman
Douglas J Wiebe
Joachim Voss
Gabrielle O'Malley
Yohana Mashalla
Margaret Ndegwa
Jarim Omogi
Carey Farquhar
Judith N Wasserheit