HANDLING, SAFETY AND HYGIENIC PRACTICES OF FROZEN MEAT AND FISH DURING VENDING IN THE KUMASI METROPOLIS
Antoinette Simpah Anim-Jnr (PhD)

Department of Animal Science, Kwame Nkrumah University of Science and Technology

Abena Boakye (PhD)

Seth Etuah (PhD)

Department of Agricultural Economics, Agribusiness and Extension, Kwame Nkrumah University of Science and Technology

Prof. Christopher Antwi

Department of Animal Science Kwame Nkrumah University of Science and Technology

William Appaw

Department of Food Science and Technology, Kwame Nkrumah University of Science and Technology

Prof. Stephen Alfred Osei

Department of Animal Science, Kwame Nkrumah University of Science and Technology

Prof. Ibok Oduro

Department of Food Science and Technology, Kwame Nkrumah University of Science and Technology

Prof. William Otoo Ellis

Department of Food Science and Technology, Kwame Nkrumah University of Science and Technology
Keywords:
consumers, table-top vendors, cold store operators, hygienic practices, frozen meat and fish
Abstract
This study assessed the extent to which cold store operators and table-top meat and fish sellers in Kumasi, employed safe meat and fish handling practices.  The meat and fish safety knowledge and attitudes of food vendors and household consumers were also assessed. Data was collected from 155 respondents comprising 53 cold store operators, 42 table-top vendors and 60 consumers using semi-structured questionnaires. The majority of respondents were females aged between 20 – 40 years. Cold store operators were generally more educated than the table-top meat and fish sellers who had only basic or no formal education. However, formal education had little effect on respondents' knowledge and adoption of meat     
 handling and safety practices. Neither meat and fish vendors nor consumers considered hygiene as necessary in their selection of suppliers and purchase of products. Although most claimed to be aware of meat and fish contaminants, they could not mention specific pathogens that contaminated either products. While most table-top vendors wore overalls, the purpose was not to reduce contamination of meat and fish but to promote personal cleanliness. The findings indicate the need for further studies and interventions to bridge the existing gap between knowledge and practice in the frozen meat and fish industry. We propose a conceptual framework for an integrated approach involving all key stakeholders for safe vending of frozen fish and meat. Other urban cities in developing nations could adopt the framework to promote safe and hygienic practices in the frozen meat and fish industry.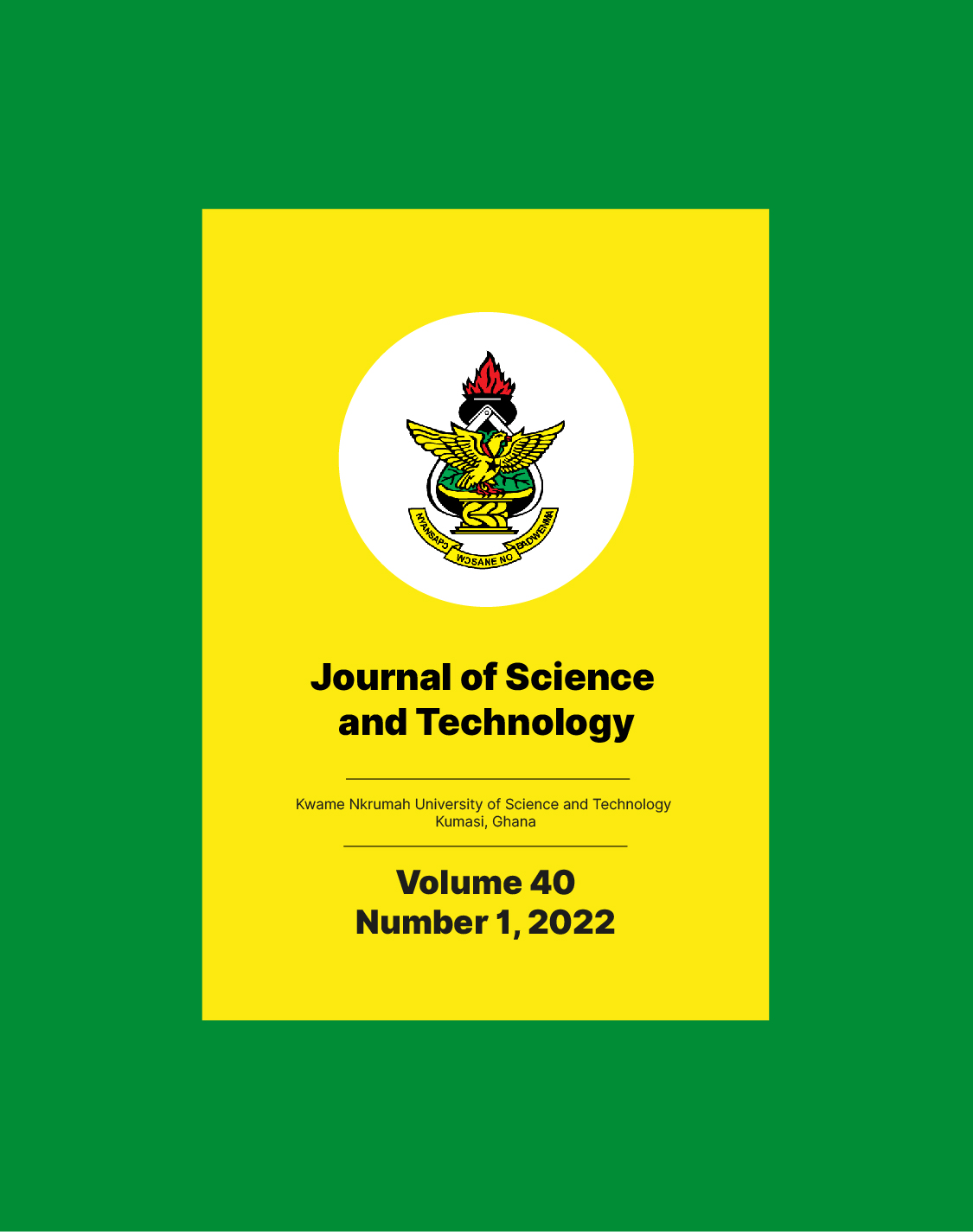 Copyright of the journal's content belongs to Kwame Nkrumah University of Science and Technology, Kumasi, Ghana.
The copyright of a submitted article is only transferred to the publishers if and when the article is accepted for publication. All rights reserved. No part of this publication may be reproduced, stored in a retrieval system or transmitted in  any form or by any means, electronic, electrostatic, mechanical, photocopying, recording or otherwise without the prior written permission of the publishers.