Fibropapillomatosis infection in a population of green turtles at Watamu Bay, Kenya
Sharon M. Jones

Africa Nazarene University

Itamar Caspi

Charles Lucas
Keywords:
fibropapillomatosis, Watamu Bay, Kenya
Abstract
Anthropogenic stressors from onshore and offshore activities can act as driving factors of disease for a wide range of marine organisms. Green turtles (Chelonia mydas) are prominently afflicted with a tumour-causing disease known as fibropapillomatosis (FP) caused by the chelonid alphaherpesvirus ChHV5. Previous studies indicate that pathways of FP transmission may be genetic (vertical transmission) or linked to causal factors in a turtle's environment (horizontal transmission). In this paper patterns of FP prevalence were examined in 10,896 records of green turtles caught or found stranded around Watamu Bay, Kenya, between 2003 – 2020. Findings were focused on locational and seasonal factors that may potentially influence infection. The findings show that FP prevalence varies significantly on an annual basis. Location significantly influenced infection prevalence, with prevalence higher in open ocean sites than sites located within the creek. Infection prevalence was highest at sites around the creek mouth and north of the creek mouth, with both regions exhibiting disparate annual patterns of infection. This paper is the first to examine long-term trends of FP prevalence in-depth in this region and has implications for the health of turtles and marine biota found along the Kenyan coast, and potentially within the wider Western Indian Ocean region. The findings emphasize the need to distinguish the infection pathways of causative agents via: i) further examination of the links between infection and environmental and/or biont community factors; and ii) the collection of data pertinent to the genetic diversity of green turtles and associated ChHV5 viral strains occurring in the Western Indian Ocean.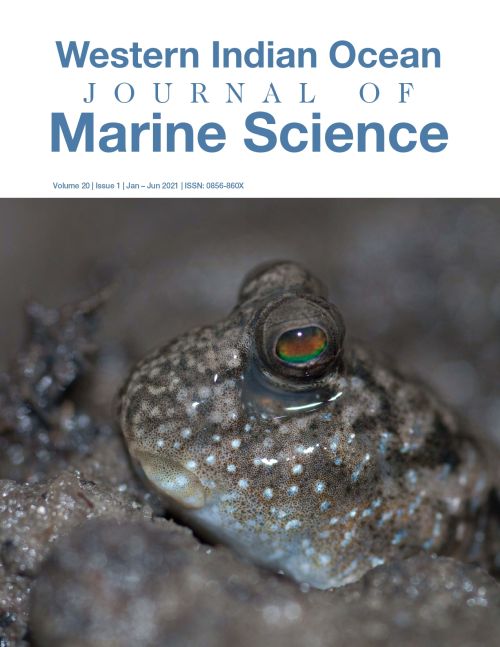 Copyright is owned by the journal. The articles are open access articles distributed under the terms and conditions of the Creative Commons Attribution (CC BY 4.0) licence.