AJOL continues to work closely with our founding organisation, INASP. INASP's work focuses on communication, knowledge and networks, with particular emphasis on the needs of developing and emerging countries. AJOL would like to express its appreciation for the long-term support from RDMFA, Sida, DfiD and Norad via funding for INASP's Programme for the Enhancement of Research Information. INASP and AJOL also share regular, supportive and informative discussions on how best to jointly serve the scholarly community in Africa. Based on the success of the AJOL model, INASP have seeded several other "jol's" in South East Asia.

The Public Knowledge Project is a research and development initiative based in Canada and directed toward improving the quality of academic research through the development of innovative online publishing and knowledge-sharing environments. AJOL works with them on the software that powers our service.

Via INASP, the Swedish International Development Cooperation Agency (Sida) is AJOL's largest supporter for 2011 and 2012. AJOL and the tens of thousands of people using the service are grateful that Sida recognizes the vital role that access to research information plays in development.
The Ford Foundation was AJOL's major donor partner in 2009 and 2010, and one of the world's most important supporters of higher education and international co-operation in developing countries. We are very appreciative of their contributions. Ford is a member of the Partnership for Higher Education in Africa.
NISC in South Africa has offered partial infrastructural support as well as some other outsourced services to AJOL as we have grown under our independent African management since the handover from INASP in 2005. NISC is a scholarly publisher of journals, databases and books, and provided a good African "nest" from which AJOL could spread its wings.
AJOL was a founding Member of the WWS Alliance, the multilateral governance structure for WorldWideScience.org, which is a global science gateway connecting you to national and international scientific databases and portals. WorldWideScience accelerates scientific discovery and progress by providing one-stop searching of global science sources.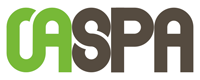 The Open Access Scholarly Publishers' Association (OASPA) offers a forum for bringing together the entire community of Open Access journal publishers. OASPA's mission is to represent the interests of Open Access (OA) journal publishers globally in all scientific, technical and scholarly disciplines. AJOL has been a Member of OASPA since 2009, and AJOL's Director was a speaker at the 2010 OASPA conference in Prague.

The Coherence in Information for Africultural Research for Development (CIARD) initiative is working to make agricultural research information publicly available and accessible to all. This means working with organisations that hold information or that create new knowledge – to help them disseminate it more efficiently and make it easier to access.